Can you believe it? Agora Novi-Sad is already starting this week! But before you enjoy an amazing time there we want to introduce you to Aleksandra Rachwalska from AEGEE-Groningen. She is running to become a member of the NetCom and has already a vast amount of experience in AEGEE matters on both the local and the European level!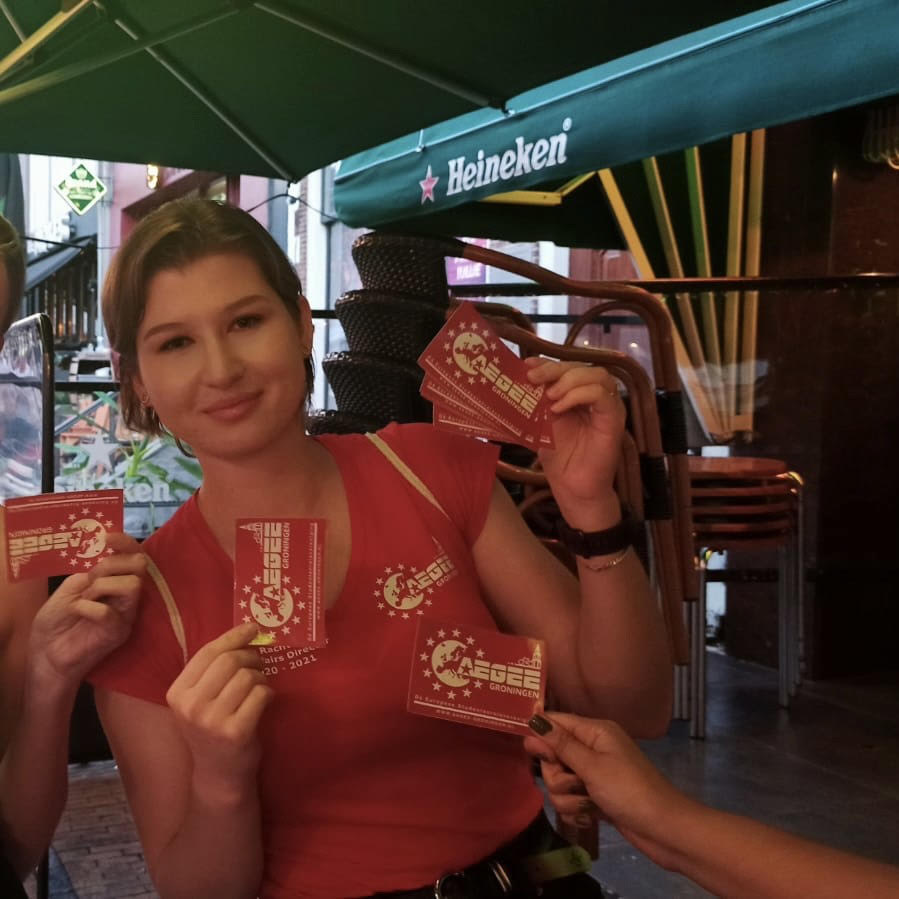 Hey, for the beginning could you introduce yourself to your fellow AEGEEans? How long have you been a member of AEGEE, which antennas have you joined and what are your best memories with AEGEE?
Hey everyone, I am Aleksandra, but most people call me Ola. I am 20 years old, and I am in my second year of my bachelor's degree in European Languages and Cultures. I joined AEGEE-Groningen in October 2019 and over the years I have created many great memories with AEGEEans. One of my most impactful moments in AEGEE and best memories I created were during my full-time board year. I was part of the board as the European Affairs Director, and my responsibilities ranged from guiding local committees to communicating with other AEGEE locals and European Bodies, and making sure that the opportunities available at the European level are well known in AEGEE-Groningen. It was an amazing year of getting to know the ins and outs of my local and AEGEE as a whole.
I must say every event I join is unforgettable. My first event ever was the NWM in Aachen in 2019. Till this day, NWMs are one of my favourite events, because of the useful thematic sessions focused on the needs of locals and the small group of participants which makes it easier to get to know everyone personally. Another highlight in my AEGEE memories is the recent NYE Snowball Effect organized by AEGEE-Brescia. Trying out different winter sports with such a fun and wholesome group of AEGEEans was the best way to spend the week around New Year's Eve. And it's great that we keep on meeting each other somewhere in Europe.
Network Commission is arguably one of the most prestigious positions in the entire organization. However, being Network Commissioner is highly challenging. What motivated you to submit your candidature and why do you think you are suitable for it?
I have tried on a few roles in AEGEE, ranging from being active locally in committees, in the local board and now as main SU organizer, to being active at the European level in project teams and the SubCom team of the Network Commissioner Ilse Driessen. With the experience that I have gained with the different functions in AEGEE I feel prepared to be a candidate to be part of the Network Commission. My driving force is helping others and sharing experience, which aligns with the tasks of the Network Commission,  namely to support the locals in any reasonable way. That is why I see the Network Commission as a very important European Body and the perfect place for me. I also enjoy organizing events a lot and collaborating with others in a team.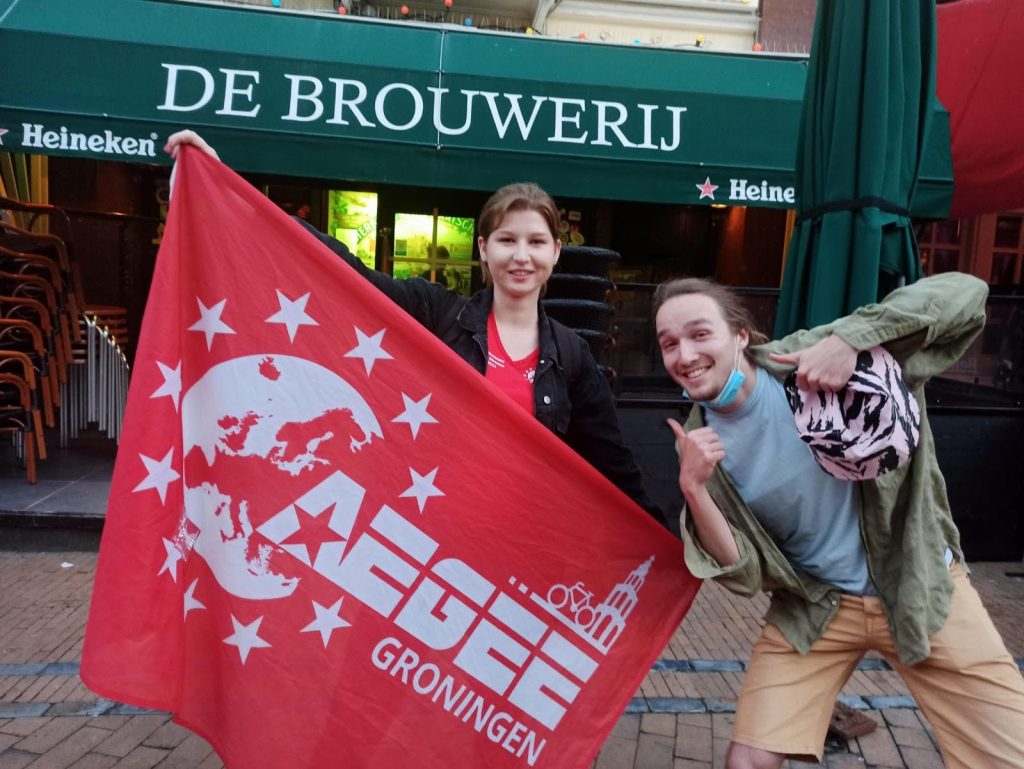 What are some current policies or projects in AEGEE-Europe do you disagree with and why? What solutions would you suggest to solve these problems?
AEGEE-Europe has many great thematic and funded projects. The variety of opportunities brought to all AEGEEans with these projects is of great value, therefore it is very good that they exist. A lot of AEGEEans are also enthusiastic about many of these projects, take a look at Summer Universities, Europe on Track or Where Does Europe End 2.0. However, everyone can notice the lack of human resources or sometimes lack of interest in making use of all of the opportunities available. Also, a low number of participants at certain events can be noticed. These go hand in hand with each other, many unused opportunities and low engagement from the network. I would suggest examining closely what the causes are (COVID-19 is definitely one of them) and looking into establishing an effective (and unified) way of communicating about all the opportunities.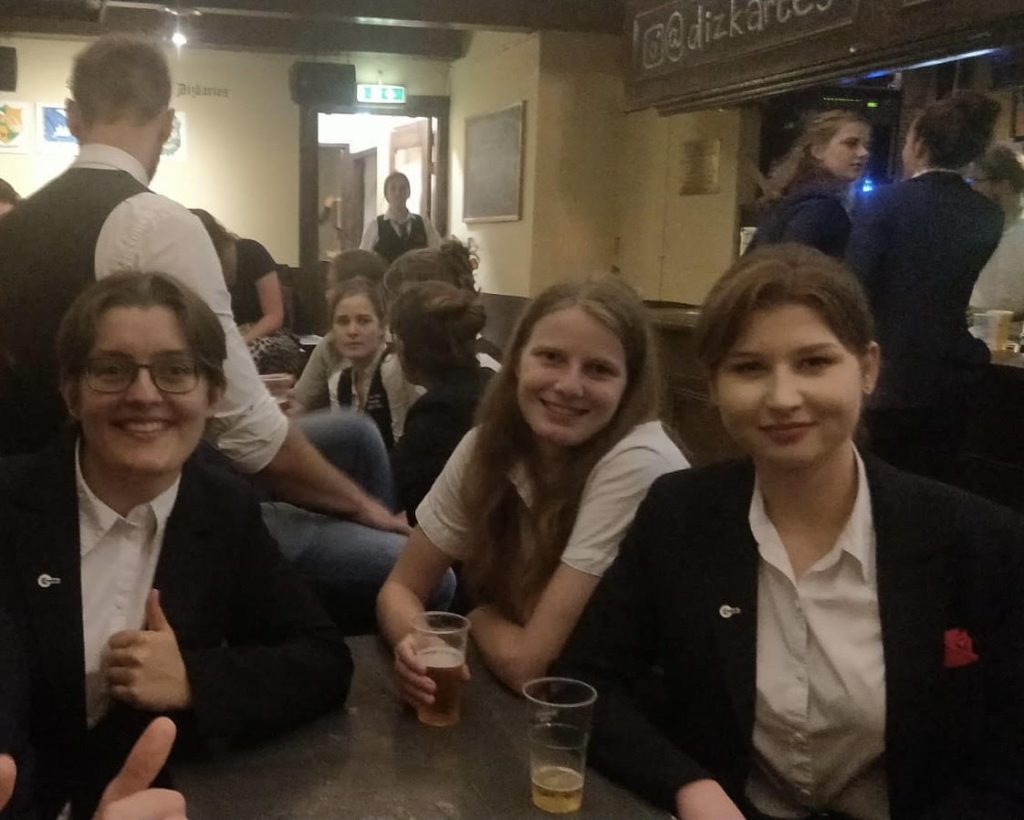 Do you have a preferred Network Area? What would you do if you're appointed to another?
Since I am familiar with many locals which are currently in the BING area because of my term as SubCom, I would be open to starting my NetCom term with a similar area. During my short SubCom term I enjoyed working with the few locals which I have under my wing. However, it is very important that the local distribution suits the Network and the Network Commissioners. Therefore, I am looking forward to Network Areas which will be based on a logical and useful distribution.
Is there something you want to tell us? Now it's your time to do so.
I am very happy that we can finally join a physical Agora. I hope through my answers you got to know me a bit better and I'm looking forward to answering any questions in Novi-Sad. See you soon!