Marko Grdošić  – President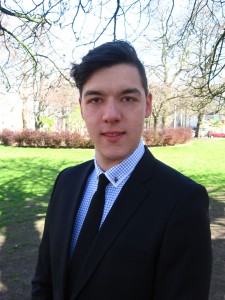 June I will start with Les Anciens General Assembly. Les Anciens are a huge encyclopedia of AEGEE, past activities and best practice and we have to find a way how to benefit more from that, focusing on continuity in our work and achievements. We had a very nice exchange of views and we're looking forward to work with the newly elected board.
European Year of Volunteering 2011 Alliance will continue its work as the European Alliance on Volunteering. Currently we are in the process of drafting the first Statutes and preparing the ground for the official establishment. More information will follow.
I've also had a chance to join a very fruitful advocacy day in the European Parliament. The advocacy campaign of the youth NGOs regarding the 'Erasmus for All' proposal is going in the great direction and we truly hope that in the end all our requirements will be included in the next funding programme. Of course, a lot of work still has to be done until we reach that point. The advocacy group of AEGEE is working hard on it and you are all more than welcome to join us!
The most important one was for sure my trip to Strasbourg to the Council of Europe. After being detached for quite some years, I have started the process of reestablishing our relations with the Conference of INGOs, following our official Participatory Status at the Council of Europe. As the most important institution working on the protection of democracy and human rights we have to make sure that our presence and opinion there is strong and continuous.
Alma Mozgovaja – Secretary General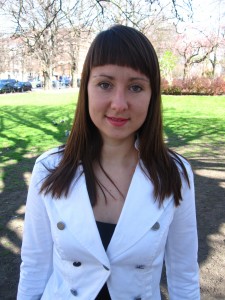 June was again a month of traveling and meetings.
It started with a conference named "Solutions by Re-Thinking"  in Aarhus where different formal and non-formal organisations were sharing their knowledge and experience on more than 15 different topics organised by a platform for solving global challenges "Global Citizen". I was working on 'Education' where we tried to generate innovative solutions for higher education what could focus on two models/ branches/ways of education: academic – what would produce scientists and academic work force; and practical – what would give more practical knowledge that is required by the labour market nowadays.
That was also a good place for networking and meeting, not only civil society organisations, but also companies who are socially responsible and want to contribute for better future.
Another meeting took place in Heidelberg where we had the concept development meeting for the next annual review "Key to Europe".
June was also a month when I could have more time for private things – I was at a concert in London, meeting my friends, reading books and finally the last days of June my summer vacation started.
There is just 2 months left, but those are the most interesting as now we have more time to finalise things, structure documents, prepare knowledge transfer for the next Comité Directeur and enjoy summer, maybe even on one of the Summer Universities taking place this year.
Elena Antova – Financial Director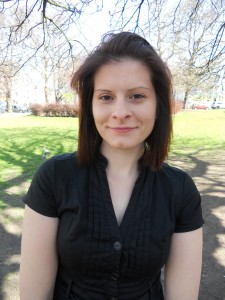 After few intensive months, June came and brought the sun to Brussels. Despite the good weather the work in the office was passing as smooth as usual.
Since I arrived back from Network Meeting Napoli at the end of May, my main task was the reporting of the financial part of the General Subvention 2011 to the Education, Audiovisual and Culture Executive Agency (EACEA). I had to go through all bills of AEGEE-Europe for the past year and report them in a specific form. After receiving approval from an external accountant all documents were sent to the Executive Agency by Marko. At the beginning of the month, I also took part in a visit to NATO, which was organized by AEGEE-Heidelberg. The topic of the meeting was "NATO after Chicago Summit", followed by the current projects NATO is working on.
After the financial part of the Report was done, I returned to my main tasks: checking reimbursements, making payments, arranging tickets, bookkeeping.
In the middle of June my family visited me here in Brussels. I spend some really nice days with them and with friends around Belgium. After their visit I started working on preparing the financial documents for the Audit Commission, which were requested by them during the Agora. At the end of the month, I had huge support from Nico Huurman, former Financial Director of AEGEE-Europe, and Tim de Jong, former Audit Commissioner, who came for a weekend in Brussels and helped me with correcting the previous years in the bookkeeping program.
Jüri Kirpu – Internal Relations Director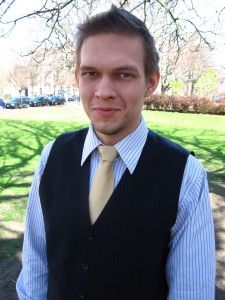 The first month of summer started off with an attendance at the "The Great Debate" in Aarhus, where the civil society platform "Global Citizens" organised an event for re-thinking solutions. The participants of the event were distributed among different topics, so as to think whether issues like the increasing population of the planet, unemployment, education etc could be approached in a new way.
My journey continued from Aarhus to Katowice, where the Network Commission had its meeting (NCM). The Netcom was there in almost full attendance, which also included some subcommissioners and outgoing Netcommies, which as a continuation from the previous NCM in Brussels was a good sign that Netcommies are continuously organised and are able to function as a team. Various things were discussed, planned and trainings were given. There was a time for wonderful recollection and a time of externalisation of different emotions, which hopefully made bonds between people stronger so as to welcome all the upcoming challenges together. Thanks to Marek and AEGEE-Katowice it would not have been possible, thank you!
Upon returning back to Brussels, Alma and I again departed from our lovely house, so that we could attend the Key to Europe concept development meeting in Heidelberg. The gathering of the team made it possible to go through various concepts, through old Key to Europes and come up with a structure and deadlines, so that from Autumn on AEGEE would have another compilation of the things that were done during the past year.
Gizem Karslı – Vice President and Projects Director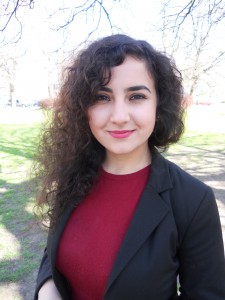 Modus Vivendi of the house has been marked by two significant happenings in June. The first: keeping European youth's finger on the pulse of the Arab Spring. European Movement International (EMI) held the third congress on South North Mediterranean in Tunis where I had the privilege of meeting the real actors of the Jasmine Revolution; Meriam, Noumi, Mohammed, Karima and many other valuable activists. After listening to them, I once more realised that transition to democracy is as difficult as the revolution itself. However sad it is, civil society is newly born there and grounding it on democratic terms in such an environment is challenging. Yet, seeing how strong is the Jasmine women and youth and having a number of AEGEE activists working on this issue, I restored my hope for the continent. Very soon, we will welcome the Euro-Arab project to our family, a project I was dreaming of for a long time, so let me thank the project initiators that you will meet soon. With scent of Jasmine, I came back home started working on another issue that interests each and every one of us from anywhere in the world, the earth. Thanks to a dedicated fellow, Polly Higgins, we took AEGEE on board participating directly in the establishment of Ecocide law proposal that we will call a European Citizenship Initiative for and get AEGEE directly involved in EU policy development on the matter. The Round Table discussion on Ecocide was the first step of the initiative.
To conclude June, two project initiatives that will hopefully be realised with your support, we are getting closer to the farewell.
Guillermo García Tabarés – Human Resources Director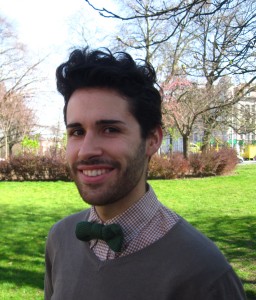 A cloudy start to summer we had in Brussels, making June already a strange month. But that's not all; we could really see through the lower activity of the mailing lists that whole Europe is either in exam period or on holidays.
The month started with a workshop about local level human resources strategies for AEGEE-Heidelberg, who came to visit us in Brussels and who invited us to join them in a visit to NATO. Right after that we had AEGEE-Barcelona, my home Antenna, in the house. They not only enjoyed Brussels, but got to know how the head office works. Now it is my turn; in the following days I'll pay them a visit to make a quality control check into their/our Summer University.
I worked with the two newly establish working groups the most during June, making sure that they are grounded on strong structures; Activity Plans, Working Formats, budgets, task development, etc. Moreover, I had a meeting with another team interested in creating a new Working Group! I will not spoil the surprise yet! Working Groups' world is getting more and more active!  We may have a 9th Working Group after Agora Budapest! Stay tuned.
Not so much to say about the HRC this month. At least, the final drafts of two surveys and the emails to announce them were cleaned. More than ever, soon there'll be some public news.
Apart from that, I was focusing on some minor tasks: recommendation letters, knowledge transfer documents about my tasks, developing the survey about the forum as a place for discussion…
Enjoy your beginning of summer!
Claudia Fiorentino – Intern
June was my last month working with the Comité Directeur! This amazing experience is coming to an end and I am a little sad to leave my job in AEGEE-Europe. During this month I helping out with organising the archive in the basement. I helped Ioana, who is currently the Archive Assistant, with checking documents and with creating a digital Archive.  In addition I updated the list of Comité Directeur members, on the AEGEE-Europe website, from 1985 till the present, and also with updating the site which contains  AEGEE's European Bodies.
After finding some recycling companies in Brussels, who deal with paper recycling, I arranged a meeting between Marko and Jerome Pickard from MCA Recycling company. In addition to that these last weeks  I prepared all documents connected to my internship in AEGEE.
During the second week on June, Martina Zanero from the AEGEEan, approached me for an interview, which was centred around my internship experience in AEGEE during these 4 months. I was very glad to do this for the AEGEEan  and for other young people who could make the same experience. It was amazing to see an interview on the AEGEEan!
The 22th of June will be my last working day in the CD office and I hope that my team was satisfied with my job and I hope that they will not forget me because I will not forget them! From this experience I learnt a lot, about AEGEE, people, I improved  both French and English and how to work in a team. Thank you everybody and I hope to enjoy AEGEE for a longtime!
Ioana Duca– Archive assistant
The six weeks passed by very quickly. Working with so many documents can really be challenging sometimes. You can stay and sort one folder for hours or minutes on, it depends on papers inside of it.
After the last four weeks I managed to sort almost everything and to write what is inside of boxes. Six weeks of cleaning and sorting and with everything in place we have only the important documents: projects, results, partnerships, contracts, reports, plans, meetings, agora related documentation, etc.
I didn't have enough time to compare the archives with the digital archives in the server or to finish creating the data base with the rest of the team. I worked mostly by reading the files inside of folders and by sorting them. Next organisational steps are creating a data base for easy usage, so that it would be possible to find a file from the archives. It is now time for Eduard, Hector and Philip to continue the work.
When I started sorting the folders I was really confused about everything. After six weeks of work I am happy, that the archive is now ordered. During the "big cleaning" I found some funny documents, lists and photos. There is now a special box for photos and one for all the funny documents that were in archives.
In the end I can say that it was a pleasure to work in the archives. It was a great opportunity to discover a lot of interesting projects or locals that now are not anymore. I hope that from now on the archives will be a major interest of the future Commite Directeur and they will keep everything in order.