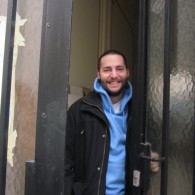 It is a true Brussels day. It's raining and the sky has the colour of concrete. After following the instructions of Miguel Gallardo, I arrive to find that the house is almost empty. At least, I am welcomed by the only person I don't expect – Manos Valasis.
Really? Manos in the house? Obviously, this house was the best decision for moving the AEGEE servers (which probably each of us use but tend to forget) to… After some time spent with rearranging a room full of boxes and desks, all the other inhabitants of the house arrive– all hurrying, bringing more and more of their belongings.  Since, if their suitcases could be stored in one of the rooms on the second floor (there is a third spacious floor as well), the endless boxes with archives of AEGEE would need a lot more.
Thinking that I was only going to be the official photographer, I was surprised to realize that I was 'upgraded' to a box and wardrobe mover.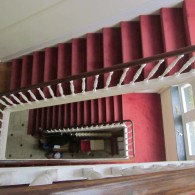 Driving around in a rented van, the CD has chosen the cheapest but also the most tiring way of moving – doing it alone. And when I mean alone – that's the truth. Not a lot of people were present to help Luis, Beata, Miguel, Pavel, Anna, Lucille and Kathrin. However, the people present did a lot of great work! And in order to ensure the functionality of the archives, Edouard Mougin has found his way to Brussels together with Carol Bello. And here I come – on my day off – to move endless boxes and bags, including the many forgotten or just left things in the common room. But it's worth it ! The happiness of seeing the old house completely empty together with the big, clean and nice rooms of the new house which is literally in less than a 10 min's walking distance from the European Commission. That's the moment when you realise what a good decision it has been. When asking each of the CD members if they would miss the old house the only answer is 'Don't think so. But…maybe later we will see'.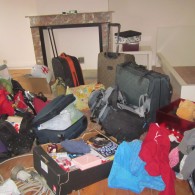 Let's wish them lots of productivity, great achievements and emotions under the new roof and also, obedient AEGEE guests.
Written by Liliya Buyukliyska, AEGEE-Sofia
P.S. If you are curious and want to see more pictures – come to our Facebook page.