After Contacts in Tyumen and Yekaterinburg were added to the Network, on the 28th of November yet another contact in Russia was announced: Yaroslavl. The AEGEEan spoke to Evgenii Potapov to find out more about the newest addition to the Network!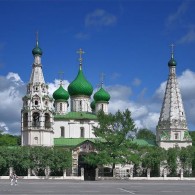 Evgenii found out about AEGEE-Europe through a very good friend, who took part in an AEGEE event organized in Azerbaijan. "She came back to Yaroslavl and told me about this amazing student organisation and the opportunities it provides, and I immediately decided to start a contact there!" At the moment of the interview there were only five people involved, but the contact was only open for a week at that time so it can be seen as a good start!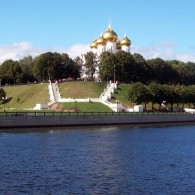 Asked about the plans, Evgenii explains us that the main goals are to sign the Convention d'Adhesion at the Agora and build up a strong, unique (contact) antenna in Yaroslavl. "To achieve this, I have to build a perfect team of at least ten members. I think in the beginning the team will consist of my friend, because they are very active and positive people that I can trust. I have already made a presentation using AEGEE's Visual Identity, which I will use to present AEGEE at the Yaroslavl State University. I also have some ideas for two local projects, but I won't talk about it before all the details have been discussed. Yaroslavl is a very old and beautiful city, so why wouldn't we hold a Summer University here?"
Although only recently started, the new Contact already gets a lot of support from AEGEE-Voronezh and NetCom Natalia Ivleva. Let's hope we will hear more about Yaroslavl in the upcoming months!
Written by Svenja van der Tol, AEGEE-Nijmegen