Last Christmas, AEGEE-Warszawa organised its third edition of their postcrossing action. 737 people joined the action and over 600 cards were sent out, bringing wonderful Christmas joy to AEGEEans all over Europe. We spoke to Marta Pąk, this year's coordinator, to find out more about the great success!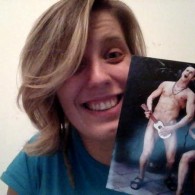 "The first edition was organised in summer 2013 by big postcrossing fan and former PR responsible Aneta Bielicka", Marta tells us. "The second edition was the Christmas one last year (2013), when 596 people participated. This year's edition (2014) was the third time. 737 people joined and almost 600 sent their cards!" As a coordinator, Marta was responsible for everything related to it, from creating the event to inviting people and matching them with other AEGEEans. Asked why she decided to apply, she tells us: "I really liked it last year! I got a wonderful postcard from Ukraine, and I read all the nice words people wrote on the event's timeline and it felt great! Then, when I went on Erasmus semester in Padua, Italy I still wanted to contribute somehow to AEGEE-Warszawa, so the Postcrossing was a perfect choice."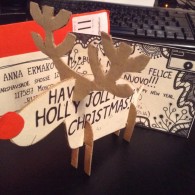 This year too, the messages of happy people who received a postcard and posted  about it on their own Facebook timeline or on the event page have made her happy, although her least favorite task is reminding people to send their cards in January. "Making a postcard and writing a few nice words isn't that hard to do, and I find it very sad that mature people who decided to apply don't really care at the end." Luckily, there are enough people who do care enough and who put a lot of effort into sending out something nice to other AEGEEans, varying from cards of their own city to homemade cards or envelopes with small extra presents. Taking a look at the event, a lot of happy messages from participants can be found, and those aren't even all of the people who participated and received a card.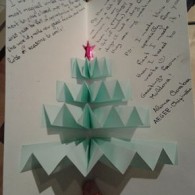 Besides sending hundreds of e-mails for the postcrossing, Marta is also a Board Assistant and member of the Action Agenda Coordination Committee. Asked if she has any other plans, she tells us that she isn't sure yet. "I like when something really inspires me, so I'm waiting for the perfect opportunity!" However, one future plan is certain – another edition of the Christmas postcrossing action next year. "It's our new tradition", Marta explains. "We want the AEGEEans to share their joy and happiness and send it all over the continent and beyond every year!"
Written by Svenja van der Tol, AEGEE-Nijmegen