Aleksandra Kluczka, but you can also call her Ola, is the Current Vice President & External Relations Director of AEGEE-Europe, originally from AEGEE-Kraków. 24-year old youth activist, with a passion for Europe, civic participation and gender equality, Aleksandra aims to empower the Association and to unleash the potential in its members. She is the sole candidate for President of AEGEE-Europe and, if elected, she will be the first female president since Agata Pateka (2009-2010).

The AEGEEan: You have already spent one year in Comité Directeur (CD).Why did you decided to run for another term? And why president?
Aleksandra: Once you join the CD, you realise than one year is a very short period of time. For the first months you learn the job, get expertise in certain fields, develop relations with partners and contacts. You plan and start many initiatives that you might not have the chance to see results of yet. I am still very motivated and passionate about AEGEE, and I have plenty of ideas on how to develop it. As I have mentioned in my candidature, I decided to run for the position of President of AEGEE-Europe and devote one more year of my life to AEGEE, in order to ensure the development and continuity for the organisation. I have a vision for the organisation that I would like to offer to the members and develop it together with the elected team. After one term in the CD I believe I have all the means, knowledge and preparation to take the full responsibility for and leadership of the organisation. I am running for this position, as I want to have a feeling of a fulfilled mission and that I did everything I possibly could to improve AEGEE, before I leave it.
You stated several time that you have a clear vision of AEGEE, what it is?
Since I do not want to repeat what I wrote in my candidature, I will be brief. It is balancing the external impact of the organisation with very strong internal development and education. It is deriving inspiration from the ambitious beginnings of the organisation, while adapting to the current European challenges and keeping in mind the reality and capacity of the Network. AEGEE of my dreams is an organisation with strong human resources and learning opportunities, empowering its members through various means, building dialogue and understanding between European youth through intercultural exchange. A driving pro-European youth stakeholder, with a more defined vision for Europe, strong in thematics, policy and  advocacy work, with members involved in decision-making processes. Being a true forum for discussion, where new ideas are born and challenges European youth is facing are addressed. Financially sustainable, with diverse sources of funding, being able to have a bigger secretariat. Step by step we are closer to such vision and I want to keep driving AEGEE gradually to achieving that goal.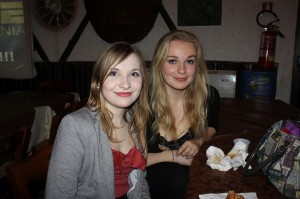 How do you plan to improve and strengthen the tematic part of the association?
Speaking about current developments, I truly hope that the proposal on Working Group Reform will be accepted by the Agora. I do believe this change can be a milestone for our thematic and policy work, each of the new WGs being a motor for our work in each of the focus areas of the Strategic Plan. I am also looking forward to the discussion with the Network on the future of the EPM during this Agora. I intend to continue promoting and raising awareness about how to organise AEGEE-Europe activities. I do believe we should have more thematic conferences of AEGEE-Europe devoted to a particular topic (European affairs, civic participation, SP focus areas), more than just an annual one during EPM. The 30th anniversary conferences can be seen as a step in such direction. I also believe we should have more cyclical projects. It is important that the initiative of new AEGEE-Europe projects comes from the Network, but the CD should also be proactive in starting such. Strengthening the thematic part of the organisation cannot also happen without strengthening the project management and training project and content managers. This can happen through organising ES2s, development of project management toolkits, sharing best practices and knowledge transfers between project teams, etc.
What do you think is the most important thing to take into consideration when speaking about forum of discussion? and which part of the current communication channels should be implemented?
We need to work on our organisational culture, as forum for discussion was probably the most neglected means of our organisation. The most important thing is to work on engagement of a larger amount of our members in the live and online discussions, both on internal organisational matters, but also on the current European matters, our focus areas and other topics relevant for AEGEE. Encouraging active involvement of members in discussions is what AEGEE should be about, having a bottom-up approach to the activities of the organisation. This is the place where ideas are born and exchanged, stereotypes are broken and dialogue is built. Having 13 000 members, AEGEE can still greatly develop its potential to become the forum for discussion for European youth.
While speaking about communication channels in this context, we can distinguish between live and online means. We should keep working on having more space for quality discussions during our statutory events and to make sure we make use of the opportunity of gathering even 1000 Europeans in one place. Having more high quality content events also will contribute to developing AEGEE as a forum for discussion. Regarding online channels, I want to continue the popularisation and improvement of the Forum, which should be our main online discussion space. It is important to continue informing members how to make better use of Members Portal, which should be the main means for sharing information in the organisation. Also, better usage of liquid democracy tools could be a step in the direction of more digital democracy in the organisation.
Internal development of the Network and External visibility with relevant stakeholders… What is the most important action to do in this moment?
It is interesting how you correlated the two fields together. They are more interdependent that one might think. If we want to be credible with our external work, we need to bridge the gap between what we sometimes claim AEGEE is, and our reality. Regarding internal development, I do believe that strengthening our human resources is the most crucial action. A good step in that direction can be the Strategy for Learning and Training, that will be presented to the Agora in the next days. Regarding our external visibility, I would not mention one particular action. We should definitely continue and expand  AEGEE's position as a strong youth stakeholder among European Civil Society. We should also empower our local members and give them the tools to be able to be more engaged in external work in their communities.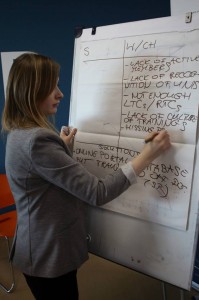 How do you plan to lead and manage your upcoming team to make sure to achieve the best from each of them and lead AEGEE?
Indeed, my first and utmost goal will be to develop a strong and healthy team, based on trust, respect and cooperation. The first step will be to organise a solid team-building with the presence of an experienced trainer, in order to learn the ways how each of the team members functions, what are the needs, expectations, motivations and visions for the organisation of every single person in the team. Based on this you can start moving from being a group of people into becoming a true team. I intend to develop a common vision and activity plan for the organisation together with the whole team, making sure that everyone can work on some issues that drive them and motivate them in the work of the organisation, and put their dreams for the organisation into practice. I want to support other team members in their development, their work, their struggles, and create an environment that lets their potential boost. Team should be always a priority for me, making sure that even in busy periods we will find time for listening to each other. As I mentioned in my application, a strong, trustworthy and simply happy team, where team members can fulfil their needs and work on interesting them fields, is a basis to be able to fully focus on the development of AEGEE, contribute to its processes and empower the members. I truly believe in the power of teamwork, if you have it, there is no challenge that cannot be addressed and embraced.
May you, please, point out the most relevant aspects of your candidature?
As far as my personal traits are concerned, I would mention: experience, knowledge, skills, motivation, strength, readiness, continuity, new ideas, vision, team-oriented, determination.  Regarding my programme, in a nutshell: the team, developing our vision for Europe, focus on human resources and learning opportunities, emphasis on Strategic Plan, strong thematic, policy and advocacy work, forum for discussion, active citizenship, sustainability of the organisation.
Describe yourself and your candidature in one sentence.
An experienced passionate of youth work and AEGEE in particular, willing to unleash AEGEE's potential together with the team and the Network.
Written by Erika Bettin, AEGEE-Venezia