Paolo Ghisleni (AEGEE-Bergamo) is running for Mediation Commission (MedCom). He is a member of AEGEE since 2009, he was a member of the Corporate Relation Committee and now is a trainer of the Academy. We interviewed him and he told us what is the main job of the MedCom and much more.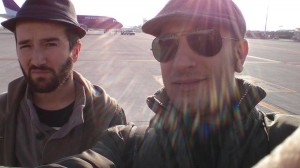 The AEGEEan: Can you tell us more about yourself? How long have you been in AEGEE?
Paolo: I'm active in AEGEE since 2009. In my first years I was totally focused on the local level. In the latter years, once AEGEE-Bergamo reached a good level of activities and people turnover (thanks to its wonderful crew), I started to pay attention more to the activities at the European level of AEGEE, trying to direct my commitment to the fields in which I believed to be able to give the biggest contribution. So, first, I joined the Corporate Relation Committee, but unfortunately this experience lasted just one year. Then I joined the Academy, where I'm still active (for instance, I was a trainer at the Self Development European School organized by AEGEE-Utrecht from the 22nd to the 28th of March), and the Human Resources Committee, where I'm playing my role in the Mentorship task force.
What do you think it's the main job of the MedCom?
To me two things are important about the role of the MedCom. First its mission: to strive for amicable settlements of all the situation which need such action within AEGEE and, in case this process fails, to have the firmness to take the due decisions. Secondly and most important, I've always appreciated the harmony which I've perceived in my AEGEE life within the network, and I'm sure that this stability is due also to the determined role of the MedCom.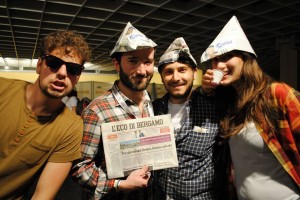 If you have to explain to someone what the Mediation Committee is doing, what would you say?
The MedCom has to be like the old, wise uncle of a lucky family: he's supposed to stay apart and to silently monitor the family's dynamics. Whenever the discussion gets too out of hand, he will let his voice be heard, and the family will understand that he'll be acting for the good of everyone. His intervention is as precious as it is rare: few, sporadic words of experience can make more than endless discussions.
According to you, what do you think is the most important quality to be in the MedCom and why do you have it?
A very wide range of values and qualities would make the MedCom a body of excellence. Since all these qualities are too many to be here listed, I'd say experience. The experience, in a member, recalls most of these values, and it's meant to be both within and outside AEGEE. So this is what I believe I am able to bring in the MedCom: the experience of many lives lived in many different situation, where many solutions have been found to bring problems to a peaceful end.
Were you in touch with the current MedCom or the former one?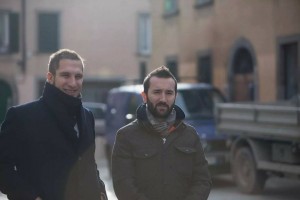 I'm still in touch and good friend with some of the current and the previous members of the MedCom.
And some questions from our readers: Why didn't you run for Mediation Commission at Agora Cagliari?
Like in every life's aspect, also an "AEGEE career" needs to be taken step-by-step and consciously. This awareness about my life path took me to run for MedCom only now, when some other aspects in my life are freeing the due energies to commit to more challenging activities.
You mention in your candidature your experience as certified life-coach with experience in conflict management. Do you also have some experience in the other tasks of a MedCom, like data privacy policy?
Privacy right has always been a fundamental pillar of the mutual respect and the peaceful living together. Beside this, there is a growing trend of sensitivity about the topic both from individuals and from the legislator. These considerations would like to express my idea about the fact that the MedCom, especially considering its delicate role within AEGEE, would deserve to be composed by specialised personalities which can bring the best of every field. So I can do my best about mediation and conflict management, in the same way I expect the other members of the commission to be reliable on their skills, including data privacy policy.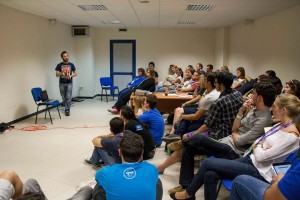 Canyou, please, point out the most relevant aspects of your candidature?
I want to focus my activity on two aspects: promptness of intervention and physical presence wherever it's required. Let me tell you a small example: how many times have we been bothered by (or have we bothered) someone for a misunderstood post on some social network? It happens daily, and whenever it happens, it's up to the "victim's" wisdom to avoid things to escalate. Moreover, sometimes, the more you think about this post, the more it will seem worse, and the more you'll grow in anger! This is a demonstration how a direct, face-to-face communication is usually THE solution, and how time is a crucial variable in the conflict resolution process.
Written by Lia Tuska, AEGEE-Sofia/Thessaloniki