Back in April, a new contact was created in Gaziantep, in Turkey. The city is rich in history and has both a traditional and modern look. The AEGEEan talk to  Tuğba Abacı, Secretary and External Relations Responsible of the contact antenna, in order to learn more about their story.
The AEGEEan: What's the story behind the contact antenna in Gaziantep?
Tuğba: Gaziantep is very big city and there are a lot of students, but not enough NGOs. Actually I asked myself: "What can I do in this town?" And I started to do some research on the internet. I found AEGEE  and I started to search about it in detail but I saw that there was no AEGEE antenna in Gaziantep. Then I found other antennae and I became a member. I think that the best way to communicate with other countries is to share our culture with them. I want to have more opportunities as a student and I want a better future in order to reach all the people. We started to negotiate with AEGEE because of all these reasons. We created this contact antenna in our own way and we are very happy with it.
How is your local doing so far?
We are always working because our dream is to be the best local. We had many meetings, we organised a party and we talked about the future a lot of times and we do have plans. In addition, we talked with the others local's board members. We are meeting new people and we are telling them about AEGEE. So we did some extra efforts for the contact in Gaziantep and we hope to have a nice future.
Are you planning to organise a Summer University?
We appreciate the Summer University as a project, it's a very successful one. Therefore we do want to organise a Summer University maybe next year. We want to do at in the earliest, because Gaziantep University is suitable for a Summer University.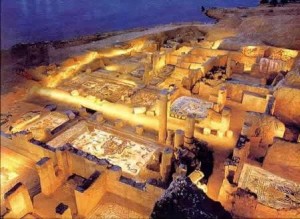 How do you see the future projects, that you are so close to Syria and there is still a conflict?
There is still an ongoing battle in Syria. What will happen in the future to the region? This is not very clear. Turkey and Syria are neighboring countries and Gaziantep is one of the citiest nearest to the Syrian border. Refugees who come to our country are part of the city now and they live in a camp open for them. Of course there are exceptions.
Our city is tidy, quiet, comfortable. People are happy, safe and peaceful. We are trying to help those living in camps and people from the urban area as much as we can. The city grew, cultural diversity and trade further increased. The state has allocated a huge budget for these refugees and is looking out for them.
If we look at the situation in terms of projects, Gaziantep is a very normal city and the projects will have their normal course. We like this city.
What are your plans as a future antenna?
We will go to the Agora because it is very important for a local to participate and in the nearest future we want to be antenna. Actually, we'll do many activities in the meantime. For example, recruiting new members, meetings, talks about AEGEE, projects.
Final thoughts. Do you think that the contact will survive, considering the history of the local?
I hope that this contact will grow and it will bring together different people. This city needs an AEGEE antenna, I do believe this. Therefore, the contact in Gaziantep will grow and more than that, it will become a big family.
We wish them all the best of luck!
Written by Raluca Radu, AEGEE-Cluj-Napoca