During Spring AgorAsturias, five new members of the Network Commission (NetCom) were elected, namely: Danae Matakou (AEGEE-Athina), Hanna Alajõe (AEGEE-Tartu), Jovana Trajković (AEGEE-Beograd), Orkhan Babayev (AEGEE-Bakı) and Tereza Tokmaiyan (AEGEE-Yerevan). The AEGEEan spoke to them to find out more about these new members and their plans for the upcoming months.
The AEGEEan: Why did you apply to be a NetCom?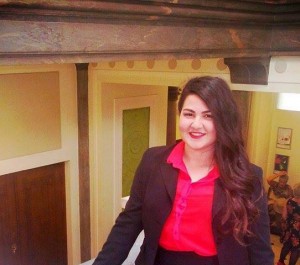 Danae: When I first joined AEGEE in my local, I saw how people from were working hard to organise amazing events and that amazing energy motivated me to become active and participate in the organisation of events and Summer University (SU). So when I started becoming more active and realising the possibilities that AEGEE has, I also could see the problems that locals face and all the areas they would thrive in if they had the support they needed. Therefore, when Arsenis decided to run for NetCom and asked me to join his team as a SubCom, I realised that this was a great way to help and support the locals so they could do even greater things. And after 1,5 year of being a SubCom and working with two different and hard working Network Commissioners, I saw all the effort they were doing and how hard they were working to help and I decided I wanted to do this too. My motivation to apply to be a NetCom was all about helping the locals, supporting them, giving advice when needed and encouraging them and motivating them to be even more awesome.
Hanna: I applied to be part of the NetCom because I wanted to be more involved with AEGEE and I got really interested in the work of NetCom while being a SubCommie last year. I wanted mostly to help the locals, communicate a lot and get new experiences while being helpful for AEGEE.
Jovana (Joka): I considered it as my next step in AEGEE. After being active some years in AEGEE, I wanted to do something more. It took me a while I figured out what I would like to do. My first Network Meeting, as a SubCommisioner of Ana Potočnik, assured me that Network Commissioner is what I was looking for. But before all that, what inspired me the most to apply are the locals. I knew that in this way I can do something for them and hopefully, improve their work.
Orkhan: I applied for NetCom since I wanted to make our region more interactive. Moreover, NetCom is quite a responsible position and I like to take tasks that require responsibilities.
Tereza: I am a member of AEGEE-Yerevan already for 4 years, and every time while checking some AEGEE news, statistics I was always amazed by the work of NetComs and their willingness to become every year stronger and stronger.
What was your first reaction when you heard you got elected as NetCom?
Danae: My first reaction was to be a bit numb for the first minute or so. My friends were congratulating me, but my mind was blank because the news hadn't sunk in yet… but then the happiness and excitement set in.

Hanna: I was super-super happy because people actually voted for me, meaning they trust me! It is a great feeling that is somewhat unbelievable still.
Joka: The results are always the exciting part of the Agora. I remember that I was sitting with my friends waiting for them. Firstly, I wasn't sure that I heard my name, but my friends who were already hugging me assured me that – yes, I heard my name. I didn't have time to react properly, because I was waiting for other important results to hear. After the Agora was officially finished and I was on my way back home, I had time to think about it. I was happy and excited, but at the same time preparing myself for the hard work which comes with this position.
Orkhan: My first reaction was surprise, since I didn't expect that I would be selected, however when the first meeting was held together with new and previous NetComs I braved myself and realised that I was elected and now it's time to serve for AEGEE especially for my region.
Tereza: "OH MY GOD… Bazinga!". And I was not able to move… I can't even remember that part very well, but AEGEEans sitting near me were congratulating and hugging me. I can just say that it was amazing, and surprising because it was my first Agora and most of the people there didn't know me.
What are your plans for the locals in your area?
Danae: My main goal is to try my hardest to support the locals so they can achieve the goals they set. Many locals have activities they want to do, events they would like to organise, etc. but a lot of times they can't because they face a lot of difficulties. So what I would like to do is to support them and help them, so they can work on those ideas and bring them to life.
Also, since it's the first time Greek and Turkish locals are in the same area, and I think it is something many people wanted to happen for some time, they are excited about it. I would like to use this opportunity to improve collaborations between the locals because I believe they can do  great things if they work together.
And of course there are more things included in my working plan, but I think this is a summary of the general goals I set.
Hanna: In short: to keep them healthy and growing. I don't think a NetCommie can have great plans for the locals – I am more there to help them and to support them. The locals themselves should have plans, and I will help them fulfill these. I don't think it is wise to promise things like "I want to have more contacts and no downgrades" – you can't promise that, because it is so dependent on the people. Of course I hope to have lots of trainings, lots of events and activities happening in my locals, but I can't do anything without my locals, so it's more like "their wish is my command".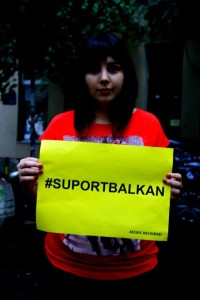 Joka: At the moment I'm getting to know my locals and their needs better. My plan is to bring locals even closer and to improve cooperation between them. The best way for it is organising NWM, Regionat Training Courses (RTC) and one new event called Štafeta (the first one was organised last year). On the other hand, I would like to improve their work and to make them stronger. Together with my SubCom team I will give feedback on monthly reports to locals, which can help them in the future work. In the near future we are planing to organise online trainings on topics based on locals needs. Also, I'm trying to bring the locals closer to European bodies. I'm happy to announce that after the NWM, some members of my area have already become active in European Bodies.
Orkhan: My plans are to make more interaction among locals, to think about some cooperative projects and so on.
Tereza: First of all, I would like to highlight one thing which we are trying to spread all over our network  through the Network Commission: that there are no more areas in AEGEE and the distribution of our network is the assignment of each local to a particular Network Commissioner. The Network Commissioner is the person connecting each assigned local to the European Bodies and the whole network. There are no limits in cooperation between locals because there is only one network consisting of 188 locals, and each of us 11 Network Commissioners are elected to serve and protect all of it.
So the plans concerning locals assigned to me is to make them all united, to make them feel comfortable in the network, support them and help us much as possible.
Do you have a team of SubCommies? If so, who are them and what they do?
Danae: Yes! My awesome SubCom team consists of Dimitris Bouloumpasis (AEGEE-Athina), Mustafa Akmese (AEGEE-Eskişehir), Aysan Yakut (AEGEE-Istanbul) and Anna Malamidou (AEGEE-Thessaloniki). We are a newly formed team and we only recently begun to work together but so far everyone is enthusiastic and motivated to work, so I am sure we will do some great work together.
As for what they do, each of them is responsible for 3-4 locals of the area and work as a support system for both me and the locals. They help with the communication between me and the locals and together we work to assist the locals with anything they might need. I am very lucky to have them.
Hanna: Yes, I do! My SubCommies are amazing and really motivated to help me! There's Bryn French (AEGEE-Manchester) and he is working on the promotion of training courses of different types. Then there's Hanna Juntunen (AEGEE-Helsinki) who is promoting European events.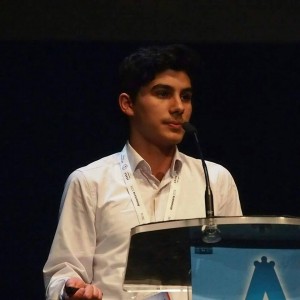 My third SubCommie is Kristin Moppel (AEGEE-Tartu), my fourth SubCommie is Sergej Halter (AEGEE-Hamburg), who is not responsible for any locals, but is doing specific tasks that I need help with. I couldn't do it without them.
Joka: At the moment I have six SubCommissioners: Aleksandra Mojsova (AEGEE-Skopje), Ana Potočnik (AEGEE-Ljubljana), Ivana Mijanac (AEGEE-Beograd), Ivana Račić (AEGEE-Novi Sad), Silvija Perić (AEGEE-Zagreb) and Tsveti Stojcheva (AEGEE-Sofia). All of them, except Tsveti, are taking care of different locals, because she is our training responsible.
Orkhan: Yes, I have one SubCommie but in the nearest future I am going to add some more since I need to distribute responsibilities among them. My current SubCommie is Ekin Yalin (AEGEE-Adana).
Tereza: Unfortunately I am still alone, without SubCommies, but after this three months I understand that for sure I will need a SubCom team not only for help, but also because I want AEGEEans from the locals assigned to me to feel close to the work that the Network Commission is doing.
What are your plans for the NetCom team?
Danae: My plans are very simple. I  want us to work as a team in the best way we can. My goal is to have a team that works flawlessly together, that we respect and trust each other, and all together we can achieve our common goal which is to always to help and support our locals. If we achieve this, then I think all the rest will come on its own.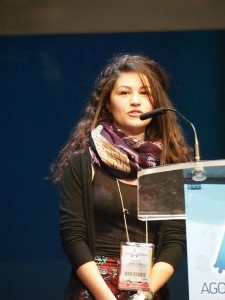 Hanna: My plan is mostly to be a good team player. I am trying to be as active as possible, give my opinion about different matters and to help with carrying out the work plan. The work plan basically is the whole NetCom team's plan for the next term, so I consider it also my plan.
Joka: So far, I'm working on our Work Plan with other NetCommies. At the moment the only plan I have is to help in getting it done and ready before Agora.
Orkhan: For now my plans for NetCom team is to get experience from the NetComs that were elected in autumn, since after their term is finished, I will have to be one of the NetComs that should be hand over experience.
Tereza: Well, here we all are different, and I can see clearly individuals, people with amazing ideas, motivation and willingness to share, to work and to communicate… and now I am trying to integrate in the team as much as possible, to understand the NetCom role from inside.
You can find Network Commission Working Plan for the current term (AgorAsturias-Agora Kyiv) here.
Written by Lia Tuska, AEGEE-Sofia/Thessaloniki