Today, The AEGEEan is meeting another enthusiastic member, who is running for the position of Network Commissioner: Malwina Zielińska (AEGEE-Torun). Malwina had a chat with us regarding the attributes that, according to her, a netcommie should have.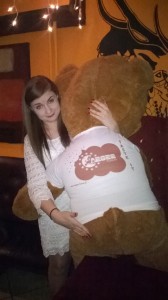 The AEGEEan: Who is Malwina Zielińska?

Malwina: I would say that Malwina is a girl full of energy, who is not afraid of challenges. In addition, she never gives up and puts a lot of effort in what she does. She loves meeting new people and hates sitting in one place.
When did you join AEGEE and why?
Officially I joined AEGEE on 09.11.2012. This was three weeks after I started college. I wanted to develop Public Relations theory and meet new people. When I decided to join AEGEE I did not think it would be the best decision of my life. In this network, I did not only meet real friends but also people who are motivated to believe in you and want you to grow. Here, everyone believes in another human being. It's wonderful!
What is your experience in our network?
At first I was a member then I was the public relations responsible and this year I was president of my antenna. It was a very difficult term, because the antenna was in crisis, however, it managed to stave off. Moreover, I went to all Network Meetings (NWMs) in which I took an active part and I was also a delegate at the Agora in Patra. Undoubtedly, the most connected event with my studies was the participation in the PR School, where I met many wonderful AEGEEans from all over Europe.
Define the role of the Network Commission in your own words.
Supervise and support an antenna but also motivate, help and believe in the possibility of the AEGEEans.
Which attributes should a Network Commissioner have?
A Network Commissioner should be:
friendly
outgoing
communicative
a good listener
be able to respond quickly
share his/her experience
helping
honest
but also should be able to plan and seek help in every possible place for him.
Last but not least is that he/she should believe and motivate AEGEE members.
Do you really see yourself in this role?
Yes [she smiles, ed.]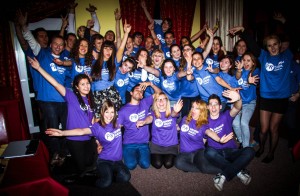 If you were elected, what would your programme as a netcommie be?
I would like to continue the development of the Network Meeting-format in a way that they answer local needs in the most efficient way and bring benefit to the Network, but also continuing  what was started by my precursor. I would like to create a strong team of subcommies so that they will be more empowered and prepared for further work in the Network Commission. I would give advice in the areas of IT, PR, HR and FR to help the locals develop in those fields. I would like to supervise the quality of the implementation of Local Training Course (LTCs) by the antennae in the area. I would like to put a special accent on recruitment of new members by creating a recruitment plan and put a greater focus on knowledge transfer between the boards of locals, by creating more possibilities for dialogue and exchange of best practises between them. I would be in regular contact with representatives of the locals and also visit each antenna in my part of the Network and meet them face to face to see how they work and in which parts you can still help them. But most of all, I would like to create a fair and friendly atmosphere, because I believe that only people who like to be with each other are 100% honest [ she smiles, ed.]. To reach this last purpose, the creation of a method to exchange information within locals is important, follow closely and help young and small antennae to strengthen their full potential, foster collaboration beetween antennae, essencially between strong or expericed and weak or new ones for the creation of common initiatives and projects.
Written by Larisa Smajlagic, AEGEE-Verona
You can read her full candidature here.