Andrei Dodița is currently the president of AEGEE-Chișinău for the second time in a row, being a member of AEGEE for two years. He has contributed significantly in his local by organising the Local Training Course "Be Efficient" where AEGEE-Chișinău won a grant supported by the Ministry of Youth and Sports. He also organised a pre-event for Autumn Agora Kyiv this year "Taste the Moldavian Hospitality", "The Hottest Summer School" Summer University last summer and he was the main co-organiser of "4 Seasons, 3 Reasons, 2 Countries, 1 Story" Travel Summer University which was organised with AEGEE-București also last summer. He also organised two other projects, one of which won a grant as a result of participating in the Grants Competition organised by the National Youth Council and supported by the Ministry of Youth and Sports. Andrei is the Member of the Month for November, so we talked with him to tell us a little about his story behind all of this experience and devotion.
The AEGEEan: Congratulations, Andrei! Tell us something about yourself.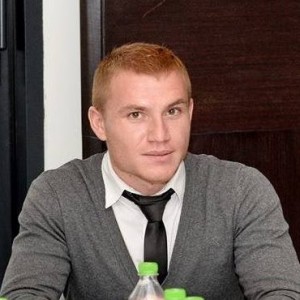 Andrei: Hi, I am Andrei Dodița from AEGEE-Chișinău. I am 23 years old and I joined AEGEE in February 2014 and, due to the fact that I was very actively involved in the activities of the antenna, in September 2014, few months after, I was elected as the President of the local. Currently, it is my second term as the President of the Antenna.
I have a degree in Agricultural Sciences and Master's degree in Ecological Agriculture. I have been working in the Ministry of Agriculture and Food Industry for nearly two years.
What are your hobbies?
I have a few weaknesses in a good way of this word: I really like driving and watching football matches in the stadium. Of course AEGEE has also become a hobby for me, as I spend more time in AEGEE than with my family and I am OK with it because I love the things that I do in AEGEE and people I work with. But my biggest hobby is spending time with my niece, she's like my chill zone.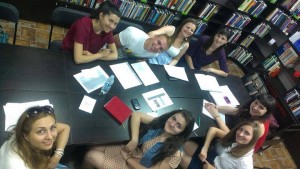 What is your best story in AEGEE so far?
I think my best story in AEGEE is even before I became a part of AEGEE. [he smiles] Why? Because my application at first was rejected by HR responsible on the grounds that it exceeded the number of applications. After two days I received another email and I was informed that there were some new free places and if I was still interested I could come.
What followed after? I think you've already realised. [he smiles]
What motivates you to keep involving in AEGEE?
I have been involved in youth association sector for over four years. I've been in two organisations in AEGEE. Here I came across new challenges, challenges that are beyond my limits, and I love them, I love challenges that seem hard to achieve. People here are incredible, in AEGEE young people think and feel different, act and live. Also, they are super motivated and very smart. I always have something to learn from them.
How do you manage your time between work and AEGEE, especially now with the Agora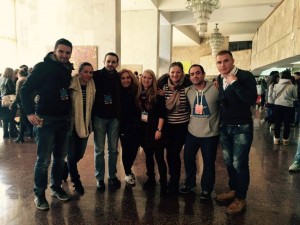 preparations?
I have a full time job now but AEGEE is the top priority for me and my boss knows about this [he smiles]… So when I need to dedicate more time for AEGEE, he understands me because he is well aware how important it is for me to invest myself in this and that my personal development is more important than boring office work. I have a very good relationship with him, he is a real boss. And so far, since I could manage my work, master and AEGEE, further, it won't be a problem to manage my work and Agora.
What are your future plans in AEGEE?
My future plans in AEGEE are very simple and easy to define. First of all, I need to increase the number of members and recruit in all universities in Chisinau, because I wish every student to know and have the opportunity to participate in European projects managed by AEGEE. More members mean more Human Resources which means more projects and activities by AEGEE-Chisinau. Second is to train, prepare and empower these young people as a resource for National Youth Council from Moldova to have there as large as possible share. And third, to empower these young people to involve and be active at the European level and why not to apply for some positions. [he smiles]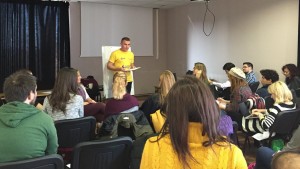 How would you convince a person to apply for AEGEE?
I always believed that young people shouldn't be convinced to involve in something or be a part, because if he really doesn't want this or this is not his purpose, after a while he will leave. And because of this, I all the time tried to put a lot of enthusiasm on tray for them with all the opportunities that they can achieve in AEGEE. And then they already decide what to do next.
Written by Gabriela Geană, AEGEE-București