AEGEE-Groningen members are preparing their ship to set sail on their new NWM (Network Meeting) that will take place between the 13th and 17th of April. We talked to Anna van den Berg, the Captain of the crew, to find out further information about their NWM and their plans for the event.
The AEGEEan: At the beginning, let's find out some information about your antenna. Who is AEGEE-Groningen, how many members does it have and how old is it?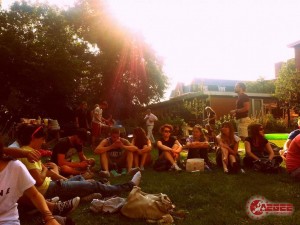 Anna: AEGEE-Groningen is the northernmost local of the Netherlands. It was founded in 1988 and we currently have around 300 members. We organise many local and European events, but we also organise excursions and hitchhiking competitions about six times a year.
Is this the first time when you organise a Network Meeting within your local? If not, when did you host the first one and what will be different in this NWM?
It is not the first time we will host a Network Meeting. Six years ago, we conquered the island of Schiermonnikoog, but this year our ship will set sail for the lovely island of Ameland. Of course, we will also show you our beautiful hometown: Groningen.
 Could you present us the core team behind this NWM?
Our committee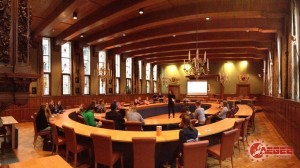 consists of six highly motivated pirates. Captain Anna, who prefers to be called Koekwaus, has only one goal in life: to find the secret stack of rum! There is nothing in the world that could stop her from finding it. Her servant, or actually First Mate, Lisette, is quoting everything that has been said, in her diary. She will publish it afterwards to get rich, so she will be able to spend it all on travelling. Treasurer Mark began his voyage at the far eastside of the Netherlands, in search of treasures to finance our journey to the island of Ameland! On his trips, he always brings his own secret stash of rum, and keeps it hidden from his Captain.
And then we have our three masters. Patrick is our Sailing Master. He is responsible for our promotion, so we may find the landlubbers brave enough to join us during our grueling journey. Also, do not overlook Leny, our Master Gunner, she may be quiet at first, but when she is sailing on the Wadden Sea, she feels like being at home. And don't forget Frank. Frank is just…Frank. He is our Quartermaster and beware of him as well. He has a dangerous skill: his sarcasm will blow your mind.
What is the main theme of this NWM? Please describe it in 3-5 lines. 
The theme of our NWM is Pirates of Ameland. People of AEGEE-Groningen are adventurous and they like to travel, and we would like to offer our participants the opportunity to be part of our adventure by taking them to Ameland on our boat. We will make sure that this is going to be an adventure that they will never forget.
Are there going to be thematic parties? If yes, what kind of thematic parties?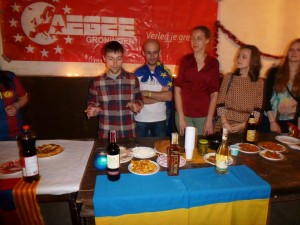 There will be a thematic party in Groningen, during which you will get the opportunity to show your inner pirate. Of course that on the island, we will organise a European Night. Besides that, we will have more parties, many games and a lot of interesting workshops.
How many participants do you plan to accept?
We will accept a maximum of 30 participants to join us in our adventure.
How much is the participation fee for this event?
This event costs only 65 euros, and it includes our travel to Ameland.
Which is the easiest way for participants to reach Groningen?
Groningen is easily accessible by train, bus or airplane. The airport Groningen-Eelde is located just a few miles away from the city. In addition, there is also a direct train connection between the city and Schiphol airport (Amsterdam). It is also easy to reach Groningen from Eindhoven airport or Bremen airport by train. Flixbus also offers many different connections between Groningen and other cities in Europe.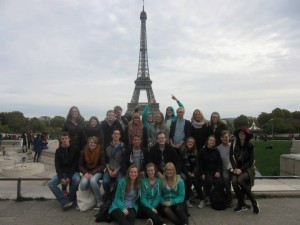 Do you also plan to give the participants a city tour or an optional trip?
The participants will get tours of both our hometown, Groningen, and the beautiful island Ameland. There will be the opportunity to learn about AEGEE and to develop themselves during the workshops, but we will make sure that they enjoy the beauty of the Netherlands as well.
Tell us something interesting about Groningen, something that a few people know.
Groningen is a city that never sleeps: in our city, the bars do not close until the last person has gone home. So if you are up for the challenge of partying all night long, Groningen is definitely the right city for you!
Written by Gabriela Geană, AEGEE-București