Voronezh, located roughly halfway between Moscow and Rostov-on-Don, is hosting one of the ten Network Meetings this spring. The programme's sneak peak is enticing, the members of AEGEE-Voronezh are motivated, and their mascot is adorable. For a closer look on this event from 07/04 till 10/04  we turn to former NetCommie, and organiser of this NWM, Natalia Ivleva.
The AEGEEan: Could you tell us a bit more about the people who are organising the upcoming NWM?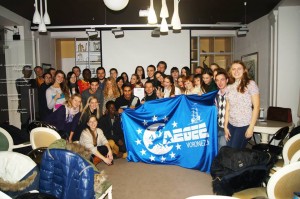 Natalia: The team of organisers mostly consist of the local board of AEGEE-Voronezh. With some of team-members I've been working for almost three years, and others joined our team last summer and were really helpful with SU organisation. Also, we will have some active helpers who always give a really great input in the organisational process of all our events.
And of course our main helper is A-Ёzh, the new mascot of AEGEE-Voronezh.
So, we have a really great, strong and experienced team of colleagues, friends and true AEGEEans [She smiles]
I'm very proud to be a part of this team!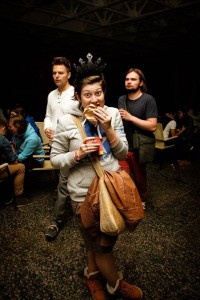 Why has AEGEE-Voronezh decided to organise a NWM this year?
AEGEE-Voronezh have discussed this idea for quite a long time. But only now we have enough resources, support and passion to organise an amazing NWM. So, we applied through the open call and were chosen by the NetCom team.
Has AEGEE-Voronezh organised NWMs in the past, and were they similar to each other and to this one?
For AEGEE-Voronezh as organisers this is the first NWM but as a former NetCommie I personally have some experience in organising, coordinating and facilitating NWMs and I may say that they are all totally different.
Could you tell us something about the programme of the NWM?
The content managers of all the NWMs are always NetCommies and they are still working on the most relevant topics and the coolest workshops.
What can we promise from our side? Interesting city-quest, tasty food, amazing parties and lots of kurazh (if you know what I mean [she says cheekily] )
How many people do you expect will come to your NWM, and from which nationalities do you think they will be?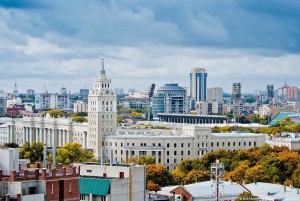 We have already reserved 25 spots at the hostel for our participants but will be really happy to host more.
As for nationalities… Don't you know that AEGEE don't have a national level and not look at nationalities?
Of course, we are expecting to see lots of members from the nearest locals and some of them have already started searching for  tickets and packing their stuff and also we are open to applicants from all over the Network.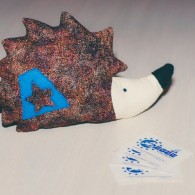 Why would you recommend people to attend your NWM; what sets you apart from the others or previous NWMs?
"Let's twist again!" That is the name, the motto and the main tune of our NWM. Our team will provide great combo of interesting sessions, amazing parties, serious discussions, fun moments and unforgettable atmosphere for you!
Come to NWM Voronezh and 'Let's twist again'!
You can check the event on Facebook here and apply here and here.
Written by Willem Laurentzen, AEGEE-Nijmegen