Don't miss the chance to join AEGEE-Santander's Network Meeting happening this spring. They are organising it for the second time and it is taking place between the 7th and the 10th of April, in their beautiful city in Spain. We talked with the president of the local, Marta Vila Cortavitarte, to give us a little information about what they are preparing for this Spring NWM, so you'd better start saving money for the event.
The AEGEEan: Let us begin by giving us a little information about your antenna. Who is AEGEE-Santander, how many members does it have and how old is it?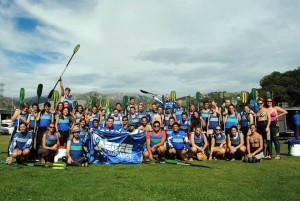 Marta: AEGEE-Santander is an eight-year-old antenna from Cantabria, a region in the North side of Spain. Despite being one of the smaller regions of Spain, AEGEE-Santander counts 90 members, more or less.
Is this the first time you organise a Network Meeting in your local? And if not, when did you organise the first one and what new are you planning to bring to this NWM?
No, it is not. We already organised the Autumn NWM in 2013. We want to bring new topics, new activities and of course, a lot of enthusiasm for our new coordination team.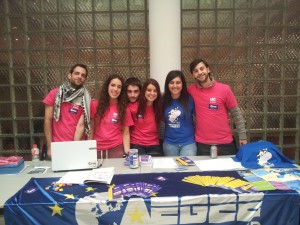 Could you present us the core team behind this NWM?
The team will be a mix of old and new members who work together to make the most of this event, sharing both experience and freshness. The team is led by Sara Sota, former president and advisor and the following people: Bruno di Lorenzo, Cristina Bengoechea, Bruno, Ignacio Ara, Pablo Carceller, Jorge Gutiérrez, Andrei Simintina, Marta Vila, Sonia Alonso, Rubén Rivas and Sandra Manteca, among others.
What is the main theme of this NWM? Please describe it in 3-5 lines. 
This NWM will focus especially in Civic Education and Spreading Europtimism. We want our participants to learn about  networking, sharing best practices, how to debate,  getting to know the AEGEE structure and last but not least, motivate members to be more active. To reach our objectives, we'll use different kinds of methods like workshops, energisers, conferences, debates, trainings, ice-breaking games, brainstorming sessions and role-playing games.
Are there also gonna be thematic parties? What kind of thematic parties are there gonna be?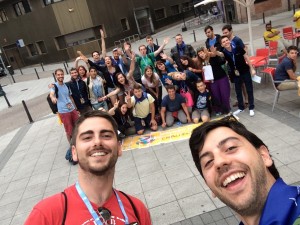 Sure! We'll have a thematic party every day. The first one will be an EN (European Night). On Friday night the S-party will take place, where each participant will dress up as whatever they want, as long as his/her costume or character's name starts with an S (in this party originality is a must!)
How many participants do you plan to accept?
40 people
How much is the participation fee?
Just 40 euros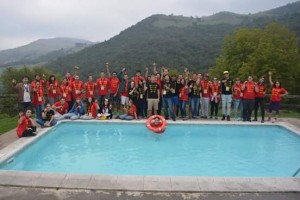 Which is the easiest way for participants to reach Santander?
By plane. Ryanair has connections with Barcelona, Gran Canaria, Málaga, Sevilla, Tenerife Sur, Valencia, Dusseldorf Weeze, Frankfurt Hahn, Brussels Charleroi, Dublin, Milan Bergamo, Roma Ciampino, Edinburgh and London Stansted. Iberia has connection with Madrid while Vueling has connection with Barcelona El Prat and Alicante. 
It's also easy to flight to Bilbao or to Madrid airport and then you can travel by bus (ALSA), train (RENFE) or Car Sharing (BlaBlaCar). In fact, Santander is also easily reachable by train, bus or car from most of the cities of Spain.
Do you also plan to give the participants a city tour or an optional trip?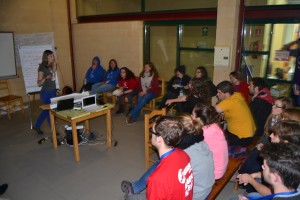 We have nothing planned yet, but it is the role of our incoming team to plan a city tour or a hike around the hostel area if most of our participants arrive before the official starting time of the NWM.
Tell us something interesting about Santander that few people know.
A lot of tourists in Santander miss the old city centre. They only find some 'randomly' spread old buildings in a mass of majestic, organised streets from the 50s or even more modern. Do you know why? That's because Santander had to recover from a disaster twice (in 1893 from the 'cabo machichaco' boat explosion and in 1941 from the greatest fire of Spain). These episodes made most of the old wooden buildings disappear and force Santander to be rebuilt. 
Written by Gabriela Geană, AEGEE-București