Even if you are not from AEGEE-Cagliari, you might have already come across the name 'Claudio Gennaro'; albeit from either policy proposals or one of the handful of Summer Universities that he already organised. With his involvement in a lot of SUs, it comes to no surprise that he is now running for the highest organ coordinating them.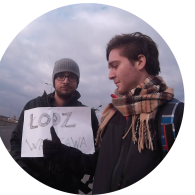 The AEGEEan: Could you briefly introduce yourself?
Claudio: I am Claudio Gennaro, you might remember me from movies like "Three years in the JC" or "Let's change all the commas in the CIA". I am 24, a law student for some more months and AEGEEan since 2011. I live in Agrigento, Sicily, and I am member of AEGEE-Cagliari, Sardinia.
Why did you decide to run for member of the SUCT?
Thoreau would say "I wanted to live deep and suck out all the marrow of life"; this would easily represent my relationship with AEGEE and its educational possibilities. Moreover, it would be an amazing opportunity to repay AEGEE with and for the skills I gained from it.
What is your past experience with organising or coordinating Summer Universities?
I have been main organiser, co-main organiser and member of the core team of five SUs. I have also been (the best) participant in one (wonderful Break Bad in Madrid) in 2014. Since 2012, I cannot imagine calling this season of the year only "summer" without "university".
What are your plans to improve or maintain the quality of the SUCT and of Summer Universities?
For what it would concern my tasks, I will focus on a clear communication with local organisers. My previous AEGEE experience taught me how to clearly explain a set of rules contained in the CIA to people who approach it for the first time. Constant availability will also be a priority.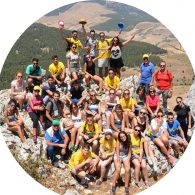 Do you already have plans of cooperating with other bodies of AEGEE as the SUCT?
Cooperation with other bodies of AEGEE is surely crucial to improve the content of SUs (such as better PowerPoint presentations or material for trainers), and I will do my best to strengthen the relationship of the SUCT with them, being proactive with new ideas. Anyway, realistically, I would not only rely on that. This will have to be discussed by the entire new team to come up with a common strategy.
What would you encourage locals to incorporate into their Summer University Programme?
Life changing experiences. Undoubtedly SUs represent our main source of new members and must be appealing to catch as many of them as possible, but we also need to differentiate them from "normal" holidays to maintain their special status of "life changing" events. I would encourage local organisers to let their participants meet the diversities of their cities: a day spent listening to the story of a refugee or a young entrepreneur counts more than a day spent at the beach. Make it count!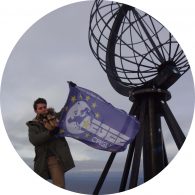 How would you propose to make the less applied for Summer Universities become more appealing?
I believe it is impossible to determine a common path for ALL the locals. We need to consider their dimension as association, city, budget, HR and many other variables. Our locals are extremely heterogeneous and it would be a terrible mistake to consider them all in the same way. Being a member of two locals of different shape and having organised SUs with both of them, I believe myself to be in a position of understanding better the functioning of different locals. I would focus on knowing better each local organiser who needs particular help for the preparation of their SU and on how to boost the content of their programme according to their strengths and weaknesses. PR will definitely play a key role for them (but I am the wrong candidate to answer that).
You can read his full candidature here.
Written by Willem Laurentzen, AEGEE-Nijmegen