If you're looking for ambition with a loving smile, look no further than Firdevs Çazım of AEGEE-Hatay. From the moment she gets up, she dedicates herself to the improvement of everything she loves. There is no end to how wonderful she makes the world around her, and that's why she is, deservingly, the Member of the Month.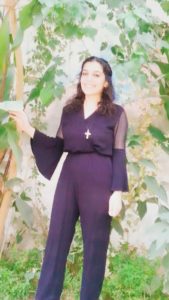 The AEGEEan: For all those who don't know you yet, could you introduce yourself?
Firdevs: I am Firdevs Çazım a 19-year-old volunteer, student, woman of letters and, recently, a journalist. For a few years now, I've been a part of some international and national events. One of the things I love most to do every night is to write a book without an end. That's why I will uphold writing, my passion with which I fell in love, during my entire life. Sometimes the only strength is writing in English. And now, by being able to write in English for a European Audience for Key to Europe, the European dream in my hands.
Could you tell us about all the things you have done for Key to Europe and AEGEE-Hatay?
First, preparing for Agora Bergamo was the biggest job for us, at Key to Europe. For that, at first I did a lot of interviews and correspondence including some with Maryana [Maryana Semenyak, running for member of the Comité Directeur 2016/2017, ed.] This, kind of, required me to be in charge of external relations [she smiles, ed]. I was also a helper at the Agora, joining a course about local activities. The biggest success for me was seeing to it that Hatay would organise its first general meeting, where I was selected as member of the board. Organising such a meeting would be the first step on the ladder of success for our local.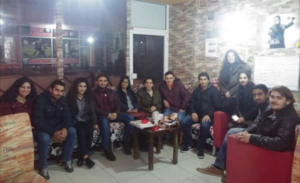 What made you stand out in AEGEE-Hatay specifically, or in AEGEE in general?
Striving to do something in Hatay means a lot to me. At each event that I attend or organise, each branch, body, working group, etc. of AEGEE becomes more special to me.
What made you want to join Key to Europe?
Because I wanted to benefit from the experiences in AEGEE-Europe, and to do that I knew I had to start somewhere. I want to be better than yesterday's Firdevs in AEGEE.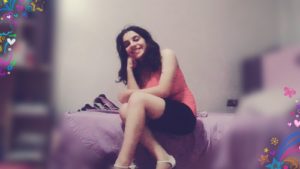 Could you describe your favourite or most interesting part of being a journalist for Key to Europe?
Key to Europe is one of my favourite teams and I wanted to help without even thinking about the time I'd spend on it. Being a part of such a team is a great spiritual support. I started this job to see how hard it would be. What makes it interesting, is that the moment when you think there's something too difficult, you are proven otherwise by Svenja's sense of attitude and the fun with Tanya [she smiles, ed.].  My eternal gratitude to them.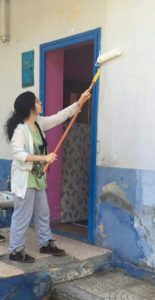 What are your future plans in AEGEE?
You can always be an AEGEEan whenever you want. I would like to work for my local as long as they will allow me, and I want to focus on upgraded projects and Europe relations mostly. In the name of hope and happiness, AEGEE never ends.
Is there anything that I didn't ask, but that you would like to see included into this article?
Actually, what I'd like to add is that I will join this year's Autumn Agora and impatiently await to embrace the team [she smiles, ed].
Written by Willem Laurentzen, AEGEE-Nijmegen.