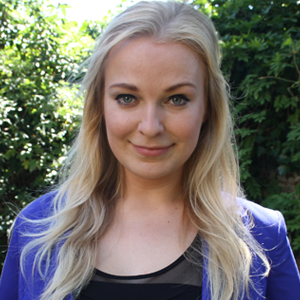 Réka Salamon – President
October started with the multipliers training of the GR-EAT project – we welcomed 15 participants in Brussels for a week-long training on the basics of recognition of volunteering. GR-EAT publications will continue to be used as training material in AEGEE – you will see soon! Besides the training, we also organised a small round table with other organisations in Brussels to create a network of organisations working towards recognition. As leading partner of the two-year-project, it has been quite an adventure for AEGEE – the project is the result of the work of three consecutive Comité Directeur (CDs) and Projects Directors [she smiles, ed.].
Autumn Agora Chișinău was my ninth Agora – with all its surprising and not-so-surprising elements. From an organisational side, I was really moved by the commitment of a small group of organisers facing a huge amount of troubles – and the Agora still turned out to be an unforgettable experience for all of us! AEGEE-Chișinău has shown us what dreams are made of: hard work and dedication.
October is a busy month in Brussels, so the second half of the month I spent with caring for our external relations – from attending the Civil Society Day and Education Training and Youth Forum of the European Commission, to meetings with the European Youth Forum, European Movement International and others. Also Agora Chișinău happened to be at the same time as the Lifelong Learning Week – which was a great place providing many organisations with a chance to get in contact with policy-makers and present their work. We had some catching up to do on this after getting back from Chișinău!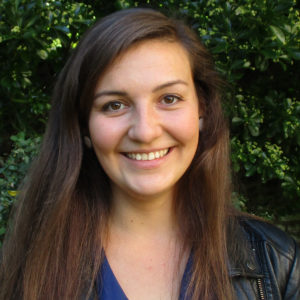 Katarzyna Sokołowska – Secretary General
My last month was full of travels. After the Agora, I represented our organisation at a few events. First I went to Sofia where we were discussing human rights and social inclusions with young people. After that, with Pablo Hernandez – previous External Relations Director – we represented AEGEE at the meeting with partners of the MY-WAY project, which took place in Lisbon. I finished my October travels in Maastricht where the preparation meeting with partners for YO!Fest took place. Remember that you can still apply to run your workshop/ activity! [she smiles, ed.] After that I spend a few days in the office, where I was working mostly on staff management and administrative tasks.
The Network Meetings (NWM) season has started, so the first weekend of November I spent in Manchester. That was a totally new experience for me – the fist time I attended a NWM which had "only" 30 participants. Before this I had participated in NWM only in Poland – you should check what I'm talking about. [she smiles, ed.]
Now after being busy with meetings for a week in Brussels, I'm leaving the office again and going to NWM in Beograd [she smiles, ed.] There are a lot if travels, but also meetings with new and inspirational people! Hope to see you around! [she smiles, ed.]
The last weekend of October, I had a live meeting with the Youth Mobility Working Group. We were working on what objectives AEGEE has to achieve during the last year of the current strategic plan.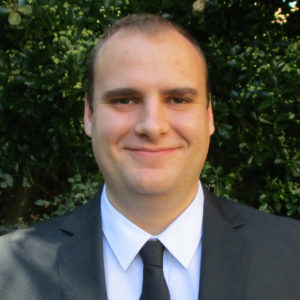 Zvonimir Canjuga – Financial Director
October started with on a good tone. Together with Andrea we had a meeting with several partners to discuss potential new collaborations for the year ahead. Also this time of year is hectic for every Financial director of AEGEE, because it is time for your respective locals to pay the membership fee.
This was also a time of preparation for the Agora. Numerous discussions, preparations, reports, follow ups etc. were the main things happening for me during the preparation phase of the Agora. Also there is our beloved CD house, which is not a new house, as you might know. So I was also spending some time on fixing small things to make our lives in the house easier. Then the Agora came and I was really glad to be among our members, to discuss about the future of our organisation.
After the Agora a lot of paperwork was needed to be done, so this was occupying quiet a lot of my time. As well by the and of October our biggest project, GR-EAT, finished. Now it will be two months of reporting to close the project in proper way.
In November it is time for NWMs. I am a lucky one and I have two Netcomies that I am working with, Mareike and Lisa. NWM Cagliari was simply amazing and I am really looking forward for NWM Aachen.
Regarding the future steps, I have to go to Athens to attend a Coca-Cola stakeholders meeting, NWM Aachen, do some European Planning Meeting (EPM) coordination and some Operating grant writing. To find out more about what is happening with us please read the next issue of the telegram [he winks, ed.].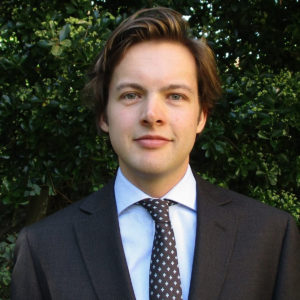 Maarten de Groot – Vice-President and External Relations Director
A couple of days before Agora Chișinău started, I attended the European Civic Academy in La Rochelle (France). It was an event gathering close to 200 representatives from a wide variety of civil society organisations, and there were meetings of the European Civic Forum and Civil Society Europe on the side. The central theme of the event was 'Democracy in Europe – missing links', and the event was meant to make the link between (organised) civil society, the academic world and grassroots social movements. It was a very interesting event, highlighting both the importance and the limitations of the civil society for democracy in Europe nowadays.
During our very own Agora in Chișinău, I once again realised what European democracy in practice looks like (at least within AEGEE), with the discussions on the Focus Areas and their ratification being a personal highlight.
The second weekend after the Agora, I had the pleasure to welcome the Your Vision for EUrope project team in the house. As a previous member of this project team, I knew that it would be a weekend filled with many hours of working and further bonding of an already very close and hard working team. Many issues have passed the agenda, such as the relaunch of Faces of Europe, and upcoming thematic conferences, so stay tuned for their updates.  
Apart from these highlights and other ongoing issues, I have also worked on the first preparations for EPM Zagreb, the establishment of a new round of the Agora Reform Task Force, the establishment of a Task Force pushing forward the free Interrail ticket discussion, and the preparations for NWM Moskva.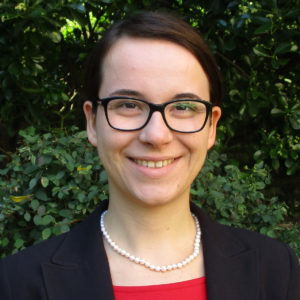 Joanna Pankowska – Projects and Communication Director
Due to my position I am in contact with many thematic European Bodies, but with some of them more intensively than with the others.
Last month most of my time was spend with the Summer University Coordination Team (SUCT). Since the new team has been elected at the Agora, it was a very crucial time to plan everything. We had a live meeting in Aachen and I must say – cooperation goes very smoothly.
The other team I was in contact with a lot is the newly established Society and the Environment Interest Group – also very flourishing.
Before the Agora I was collecting reports from all the European Bodies, reminding people about them and putting them all into one booklet – this took some time. I was especially in contact with Working Groups, since I was helping them with writing their Activity Plans.
Furthermore, I travelled to Berlin for two days in order to attend the European Movement International Seminar on Public Affairs. I also attended some events in Brussels connected to European Citizens' Initiative (ECI) and spend some time working on the website of our Initiative (sign!) and many other aspects of the ECI. By the way we still need a lot of help, so do not hesitate to join the Task Force.
This is all thematic work, but I also have a second portfolio for which I don't always have as much time as I would like, namely communications. Luckily I have help from Maria who is our Communication Assistant since 3 weeks ago. Together with her we are doing our best with social media, websites, newsletter (check the new look!) and everything else that falls under communication.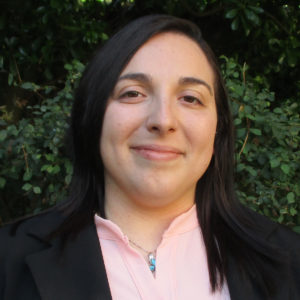 Evangelia Touska – Human Resources Director
October, the month of the Agora. During the first half of the month, most of my time was taken up by Agora preparations. I am responsible for the communication with local organisers and the Chair Team. Now, I can say that I couldn't be more satisfied with the results of Agora Chișinău.
Right after the Agora, I attended two external events. The first one was the "Why coding matters in Europe?" debate by ThinkYoung, where we discussed about the coding summer school that was organised last summer, where students that participated shared their experiences. Lastly, we discussed the issue of not enough girls studying and working in coding professions.
The second one was the "European Education, Training and Youth Forum 2016" by the European Commission, where we attended the panel discussion about the new Skills Agenda for Europe together with Reka and Mayri, and I joined several workshops on different topics, like understanding skills intelligence, making education systems more inclusive and digital skills and competences.
The following week, together with Joanna and the developers of myAEGEE, we issued the Open Call for Hackathon. During the last weekend of October, I joined the meeting of the AEGEE-Academy Board, where we discussed about our collaboration and the future activities of  the Academy.
Coming back to Brussels, I was delighted to receive 19 (!) applications for the Hackathon. Almost all of them were quality applications. The selection was hard, but we chose the ones that filled the requirements for the development of myAEGEE.
At the same time, I participated in various Skype meetings with the Human Resources Committee. I am glad to see the Committee functioning with many motivated members. Finally, I had a Skype meeting with the Information Technology Committee about the future of the Committee and the new Information Technology Interest Group.
With the rest of the Comité Directeur, we had our first meetings for EPM preparations. Also, with Joanna and Maarten we had our first meeting with the new Agora Reform Taskforce.
Last but not least, I attended the Network Meeting Zielona Gora, where I experienced a NWM different than the ones I've been to before. I delivered two sessions, one about the current status of the Network, including consultation and feedback to the work of the Comité Directeur, and one about our European Citizens Initiative on Civic Education, which participants liked so much that they signed up right away. On my way back to Brussels after the NWM, I felt more motivated to keep on working hard.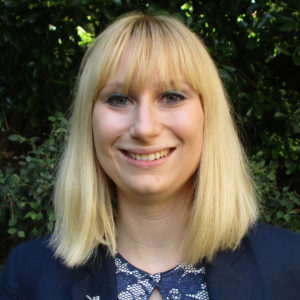 Tekla Hajdu – Network Director
For me October was mostly Agora preparations: checking Antennae Criteria and identifying locals in risk to be downgraded/deleted, plus supporting to-be-upgraded contacts. During the Agora I was responsible for locals' registration, other CD tasks and finalising Network Statues Update together with the Network Commission.
In the 2nd half of the month, I was mostly involved in the necessary after-administration of Network Status Update and we also issued the 2nd round of Regional Training Course (RTC) support together with Zvonimir
In the 1st week of November I had the live meeting with the Action Agenda Coordination Commitee, where as CD responsible I participated through the whole weekend. Together with Zvonimir we have selected the locals who've received RTC support for the Winter round of applications.
I was also involved in the preparation of and attended NWM Barcelona, which was my 2nd Network Meeting after NWM Ploiesti as attending CD member.
In the upcoming period I'll be involved in writing the Operating Grant and arranging the General Mailing for the locals.
Written by the 54th Comité Directeur of AEGEE-Europe