A lot of term limits for the NetCom have ended on the first of December this year. So, this seemed to be the perfect occasion to reach out to some of the leaving NetCommies and ask them about their experiences of the past year. Here to answer some questions are Loes Rutten of AEGEE-Aachen  and Lavinia Tole of AEGEE-București, two exiting NetCommies after a year of hard work and dedication.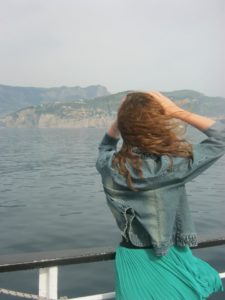 The AEGEEan: Could you tell us something about yourself?
Loes: My name is Loes, I am 23 years old and I currently live in Innsbruck, where I am taking part in an Erasmus Mundus Master's programme for Astrophysics.
Lavinia: Hello, I am Lavinia and I am the future "former Netcom" of Central European Dragons. I became an AEGEE member four years ago, but I am still learning and discovering new things. I currently work in digital marketing, I am taking acting classes, I teach French during weekends and I am a yoga and travel enthusiast.
 What made you want to become a Member of the Network Commission?
Loes: More than one year ago I decided to apply for the Network Commission for several reasons. I had just come back from my Erasmus in Bologna. During my months there, I worked together with the super motivated board of a relatively new antenna. I enjoyed brainstorming with them about new ideas for activities and putting them into practice. This is also when I became a SubCom for Boudewijn. Some of his locals offer so many activities on a local level, that members are often unaware of the amazing opportunities on what they perceive as the 'European level'.
Lavinia: I was talking to a CEO of a Belgian start-up and I was telling him about AEGEE and about the opportunity to apply for being a NetCom. I have to admit I hesitated a lot in the beginning, but he told me that he could see I was genuinely enthusiastic when talking about it and that I should accept the challenge and make the most out of my student years. Now I am happy I followed his advice.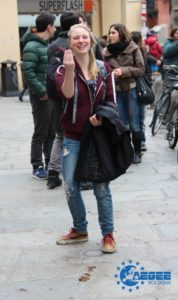 Which of the plans that you had when you ran for NetCommie did you manage to execute?
Lavinia: I think that now locals know they have someone to count on that will help them solve their issues and answer their question, and that is important, knowing you are not alone in the struggle of saving your local or making it stronger.
Loes: Bringing the European part of AEGEE closer to the locals was one of my big ambitions when I started, as well visiting all my locals and founding a local in Wageningen.
I exchanged ideas with the locals and saw many efforts by the boards to promote events and open calls among their members. I managed to visit all my locals within the first three months of my term, except for Bologna. I had a contact with the university of Wageningen and flyered at the university, but I realised that the initiative should come from an insider in order to make it work.
Maybe unpredictedly, I ended up pushing Dutch locals for the Think before you Vink campaign, providing neutral information about the referendum on the ratification of the EU-Ukraine association agreement. A team consisting of members of many different locals organised a lecture, debate and flyers were spread all around the country. Unfortunately many youngsters eligible to vote still stayed at home during the referendum day, but hopefully the people we reached were not among them.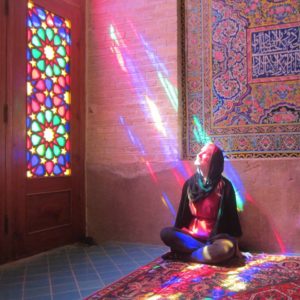 What did you learn from your time as a NetCommie?
Lavinia: I learned to accept different opinions from mine, I learned that it is rewarding helping others grow, and most of all I learned there is still a lot to learn about AEGEE, about having a real impact on European policies, about project and team management and so on.
Loes: I developed a lot this year. First of all, I had the chance to meet all kinds of different people. I learned how to feel motivated to work in a virtual team, and realised how difficult it can be to feel social bonding through a computer screen. I gradually became less chaotic, more stress-resistant and more confident to give workshops to groups.
What was your best experience as a NetCommie?
Loes: My best experience was getting to know so many people that care about AEGEE. I had many interesting discussions about both the organisational structure of AEGEE as well as thematic topics that matter to our association. This is what I joined AEGEE for!
Lavinia: The feedback I got from locals when I helped them overcome the obstacles they were facing. Their attitude and growth made it all worth it.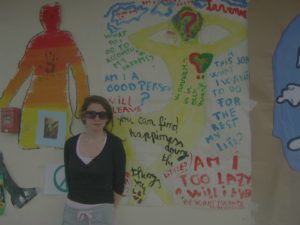 How did your life change while you were a part of the Network Commission?
Lavinia: It positively influenced my career, because in job interviews people were pretty impressed about what and how we do in our NGO. Also, as a Netcom you have to be more active and in this way you meet a lot of smart and enthusiastic people with awesome ideas and that helped me grow as a human too.
Loes: I feel like I got old! I was young and fresh when I started and now when I look around me at events I feel like a grandma. Also in my life many things changed. I graduated from my second Bachelor's degree, almost finished one Master's degree and moved to Innsbruck to start another two-year Master's degree.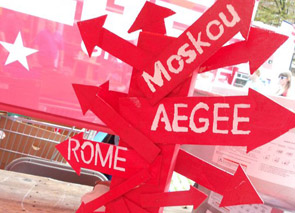 What are your future plans?
Loes: I tend to postpone the decision making on future plans. I stretched my student years a bit by starting another Master and I am also stretching my NetCom term with six more months. Besides being a NetCommie, I would like to save some time to be a participant in events again, instead of organising them. Next event coming up is 'My Big Fat Greek Summer University' and I also applied for EPM Zagreb. I would also like to help collect signatures for the European Citizens Initiative.
Lavinia: AEGEE was an awesome experience and my student years would have been so much boring without it, but now I want to focus on my career, explore more of the world outside Europe and the surroundings. Of course, as an alumni, I will try to keep in touch and help with knowledge, contacts of the right people in the companies I interact with, and so on.
Want to continue reading? Click here for part 1 and here for part 2.
Written by Willem Laurentzen, AEGEE-Nijmegen