The beginning of the AEGEE Election Observation project dates back to Agora Zaragoza when Project Manager Thomas Leszke (AEGEE-Köln) and former member Alin-Florin Calin (AEGEE-Manchester) organised a meeting to reestablish the Election Observation in AEGEE. They were joined by a group of interested people who established the first team, working already before the ratification in Autumn Agora Cagliari. In almost four years, the project developed towards a more professional approach and organised dozens of observations all around Europe, engaging hundreds of young people in the democratic processes. We spoke with Marije Arentze, the External Relations Manager, to understand better their next plans after closing the first part of the project in Autumn Agora Chisinau, starting a new phase.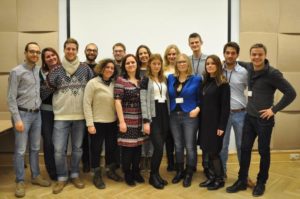 The AEGEEan: Please, introduce your project.
Marije: AEGEE Election Observation provides a youth perspective on elections in Europe. We do this by deploying young people on election observation missions to specifically assess youth engagement. This is important because young people are underrepresented in elections across Europe. We want to understand why.
We train and deploy those who are best-placed to assess youth engagement: young people themselves. Our observers undertake research prior to deployment, and collect vital on-the-ground information on youth participation.
Autumn Agora Cagliari – Autumn Agora Chisinau. How have the past two years been for your project? How did you change?
We have changed dramatically over the course of the past two years. Of the team that signed the contract in Cagliari, only three people are left: Thomas Leszke, Julia Krebs and me. We were joined by thirteen new team members from all over the continent, who all bring a unique and invaluable contribution to the team; they each have a background in election observation, youth participation, or the fields they are active in.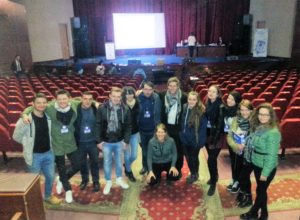 Our professionalism improved drastically. Since Agora Cagliari, in November 2014, we have organised nine Election Observation Missions, each one more advanced than the previous. We introduced the Mission Coordinators; during our Open Calls we usually get excellent applications from people who are a very valuable contribution to our project. We completely revised our research practice; all observers now have specific research tasks prior to the mission, which greatly improves our Final Reports. We are a long way down the road in developing our distinctive methodology to observe youth participation in elections, which would make us the first authority in the world on youth election observation. We have discovered our purpose, what makes us stand out in the field of election observation, and are all extremely committed to this.
What are the highlights of the first cycle?
Apart of the thirteen missions we organised, we held a very successful Erasmus+ sponsored training course in Köln and we had some amazingly inspiring team meetings. As a highlight for us all, I would mention the team meeting we had in Warszawa in January 2016. For the entire weekend we were hosted in the premises of OSCE/ODIHR, the world's leading authority on election observation, and got to meet with their elections department, who gave us tons of inspiration.
What is the thing you are most proud of?
For me personally, what makes me most proud is the fact that we are doing something completely new: of all the international organisations that practice election observation, we are the only one who is focusing on youth. We are pioneering, setting a standard, doing something no one has done before. This is absolutely thrilling to be part of, especially with a team of such dedicated young professionals.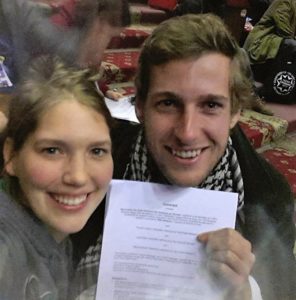 What is the impact that you think you had in youngster and the societies where you operated?
Our project teaches young people what democracy is so much more than crossing a ballot every four years. It shows them from up close that democracy is a system of government that requires the participation of everyone. Our presence in several European countries has helped young citizens to think critically about their own system of government and their place in this world.
Why did you decide to start a second cycle?
We are not "starting a second cycle", but rather continuing what we were doing, with the same team and the same plans. This is because we are not quite done yet with our work and we are all convinced that the potential of this project lies far beyond a two-year cycle. Stopping now would feel very unnatural and like a waste of something truly beautiful. We decided to prolong the contract and use this year to lay the foundations and make the necessary arrangements to be able to found a separate NGO in the future.
What do you expect?
I expect our two December missions, to Romania and the Former Yugoslav Republic of Macedonia, to be no less than amazing. The work of our six Mission Coordinators, who all new to the project, is already very promising.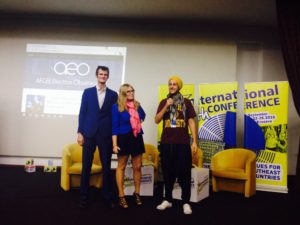 We are presently seeking to expand our funding base in order to accelerate our progress to understanding the under-representation of young people in electoral processes. We are piloting some new concepts in 2016, and plan to make big steps toward founding our NGO.
What are you planning for the upcoming year?
Apart from the two missions in December, we plan to organise around six missions in 2017. We have decided to go to the elections in The Netherlands, France and Albania. We aim for a new edition of our Erasmus+ training course, and we plan to take some big steps in terms of methodology and partnerships.
Written by Erika Bettin, AEGEE-Verona