Summer seems distant but AEGEEans, as busy bees, are already in the process to organise Summer Universities. The Summer University Coordination Team gave the future SU organisers the possibility to collaborate with AEGEE bodies and give their Summer Universities a content twist. We asked the bodies involved to give us some more information about how they envision the collaboration. In this first article we will understand more about Civic Education Working Group, Your Vision for Europe, The Academy, Human Resource Committee and Youth Employment working group.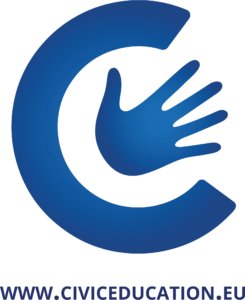 Even if summer is the season for relaxation, vacations and parties, a content Summer University is still possible. The Civic Education Working Group launched the motto "a SU that matters" last year, and a lot of locals followed them organising a Civic Education-themed Summer University. This year, the Working Group proposes to organise an event related to Civic Education, intercultural communication, environmental sustainability, human rights or active citizenship like LGBT, Democracy, Refugees/immigrants, Green SU, Climate change, Intercultural communication through music, Volunteering, European Citizenship, Debating SU, Sexual Education and much more.
Last year, 17 Summer Universities were organised in collaboration with Civic Education or on a topic related to it. We asked some of those locals to explain why you should think about it. If you think that a SU with content might be boring, you may be thinking it twice if you consider that last year AEGEE-Udine placed its SU in the first place with their The Dark Side of the Boot SU.
Stefano Dal Farra, main organiser, says that they chose "this topic for our SU last year because we thought that, in order to create an amazing SU, participants had to know the real Italy, the real conditions in which we are living. We did not want them to see and experience Italy perceived from an idyllic point of view, as if they were seeing it from a postcard. They had to experience the reality of our country, and that meant making them realise and see Italy for what it is right now, with all its problems". One of the problems in Italy is the refugee crisis and a lot of activities were done with refugees, in the places where they are being hosted. "Participants met them, played volleyball with them, had a human library and an open table with them,  learnt Italian with them, volunteered for them. All these activities helped the participants to clear their ideas about the refugee crisis in Europe, to really understand the causes that are behind it and to meet them, to talk with them, and to understand that they are normal and common people like us, who had to leave their countries because of the war or because of the difficult living conditions", concludes Stefano.
AEGEE-Leuven, together with AEGEE-Tilburg, organised the Summer University Burgundian Bicycles Vol III: Biking through SUmmer. Elinne Mertens from AEGEE-Leuven told us that they collaborated with the Civic Education Working Group "because all people should (learn how to) act as a responsible citizen, which is exactly what civic education is about. Besides, our European Citizen Initiative is about Civic education and a SU on it can help us reaching the goal of one million signatures and will make people aware of what Civic Education is, also raising the understanding about it".
CrEATe the Peace with your heART was the Summer University organised by AEGEE-Eskişehir last year. Tuğçe Demir, Treasurer and External Relations Manager of the Turkish local, said that "Civic education is a theme that appeals to everyone and it is very common nowadays". Positive with the previous experience and the active participation of their participants, AEGEE-Eskişehir decided to choose the same path for their Summer University 2017 as well: "This year we will work on the subject of volunteering under the name of green water and Civic Education. One of the biggest reasons is that the NGOs in our country and the world are working on this issue, but can we give a sense of volunteerism at a sufficient level? We have chosen this theme in order to be able to give and to allow participants to look at it from different perspectives".
You can contact them at su@civiceducation.eu. 
Your Vision for Europe is a project which aims at spreading Europtimism in- and outside the AEGEE-Network, but not only. According to Elinne Mertens, member of the project's team, they give "tools to encourage young Europeans to think about important European topics, to discuss them with others and in that way, to formulate and express their vision for Europe – an informed and critical view on certain European topics". During the Summer University, with the help of the project's team who will act as trainers, participants will develop critical thinking stimulating opinion-formation. They proposed a variety of broad topics as explained by Elinne: "We have proposed some broad topics – more specifically bridging Europe, envisioning Europe, peace building and conflict resolution, refugees and policy and advocacy processes – that can be specified more in different sessions according to the wishes of the SU organisers. Other topics can be proposed too, we are very flexible. Just tell us on which topic you want to stimulate 'visions for Europe'!"
You can contact them at yourvisionforeurope@aegee.org.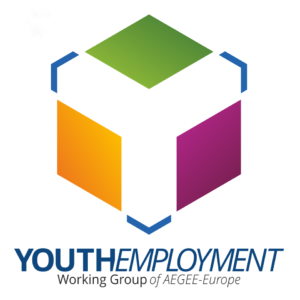 The Youth Employment Working Group works in the frame of our focus area and it aims at providing participants with the necessary skills and trainings to have a smooth transition from the educational system to the job market. To do so, the working group proposes several workshops on entrepreneurship, but also some visits to companies and activities on self-presentations. At the end, participants should acquire the skills to use and present their "AEGEE skills" on a professional level; the process of becoming an entrepreneur; resumé writing, Motivational Letters, Interviews and so on.
You can contact them at yewg@aegee.org.
The Human Resources Committee and their members want to stress the importance of volunteering and  the possibility it gives to people to develop themselves as human beings. Summer Universities represent a perfect opportunity to develop our members' skills in a friendly and rather unconventional environment. The workshops they propose are studied to push participants out of their comfort zone, to think about their gained skills and experiences and to reflect about the value of volunteering and the importance of its recognition.
You can contact them at hrc@aegee.org.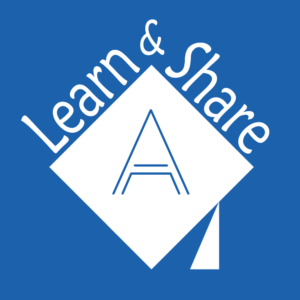 The Academy is a partner association that "works" as our pool of trainers: for this summer they proposed to the Summer University organisers the HRESSU (Human Resources European School Summer University). The Secretary Eugenia Casariego has no doubt about why a local should choose them: "Training and Non-formal Education are the best choice for this awesome summer: fun, learning, skills development, and workshops delivered by experienced Trainers, so they will not be the typical workshops you have been through in many other events". The topic, Human Resources, is very important for locals and bodies that rely massively onto that. "Thus, -she continues- developing skills to support, empower, train, motivate and retain members are key in the functioning of a successful local or body".
You can contact them at board@aegee-academy.org.
Here the other bodies you can collaborate with.
Written by Erika Bettin, AEGEE-Verona