Do you remember the very first time you went to an Agora, and how overwhelmed you probably felt at all the new experiences, new people and new knowledge? Or are you going to your first Agora and curious to find out what will happen? The Agora Mentorship project is here to help you out!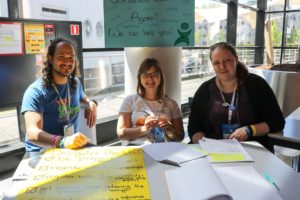 Have you ever wondered why some participants at Spring Agora Enschede 2017 had an "i" icon or a graduation hat on their badges? Well, those were mentors ("i" icon) and mentees (graduation hat icon), participating in the first re-launch of the Agora Mentorship project. Through this project, AEGEEans who were going to their first Agora were coupled with an experienced Agora participant, who could guide them through the chaos we call our general assembly.
Interesting idea, but did it actually work? If we look at the evaluation answers, yes! For the question: "Would you recommend the Agora Mentorship project to others, for example new members in your local?", 100% of the people said yes, and a large majority (84,4% to be more precise) wanted to participate (and is now participating) in a future edition again too as a mentor.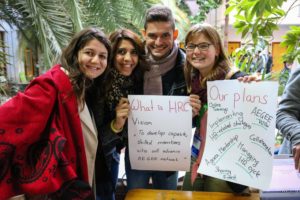 In the very first edition, 27 mentors took care of 63 mentees, and for Autumn Agora Catania 2017, we are back with 32 mentors and 64 mentees. A good reason to continue this growing project, which is organised by the Human Resources Committee (HRC) again after having its first edition during Spring Agora Asturias 2015, and another edition at Autumn Agora Kyïv 2015.
At Spring Agora Enschede 2017, the project was then officially re-established, and plans to continue in the future also thanks to the incredible hard work of Svenja van der Tol, Andrea Schmelz, Sonia Della Sala, Lyda Michopoulou, and Patrycja Figarska.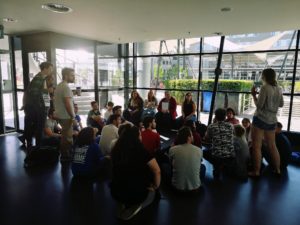 The re-launched version of the Agora Mentorship project mainly consists of:
Mentor-mentees couples or groups consisting of one mentor and up to four mentees, according to the mentors' availability.
The Agora for Newbies session, which is held in the shape of an Agora simulation.
Online preparation of participants via Facebook page through explanatory posts.
Live and online helpdesk during the Agora, meant to answer all doubts and questions. The live helpdesk is available during lunch and coffee breaks, while the online helpdesk can be reached through chat on the HRC Facebook page during plenaries.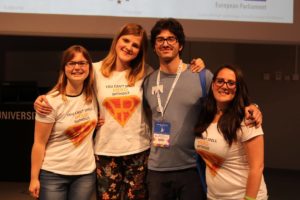 Missed your chance to apply this time? Stay tuned for Spring Agora Kraków 2018, where we will prove that three times is a charm!
If you want to know more about HRC and have doubts about anything, please approach us during Agora at the Fair or at our Helpdesk.
Written by Sonia Della Sala, AEGEE-Salerno