The AEGEE culture has always been about learning and sharing. That is why it is one  of the strongest youth networks in the world. This year AEGEE-Academy marks its 20th anniversary. Over the past two decades it continues to hold stick to the mission to train and to develop AEGEEans all over the world. With a lot of enthusiasm and motivation, the team is now planning their activities for 2019 in order to engage more trainers and trainees.
1.Describe your mission in one tweet.
AEGEE-Academy aims to provide high quality non-formal education trainings that facilitate the self-development of our trainees in different fields such as HR, PR, event management, antenna management and much more.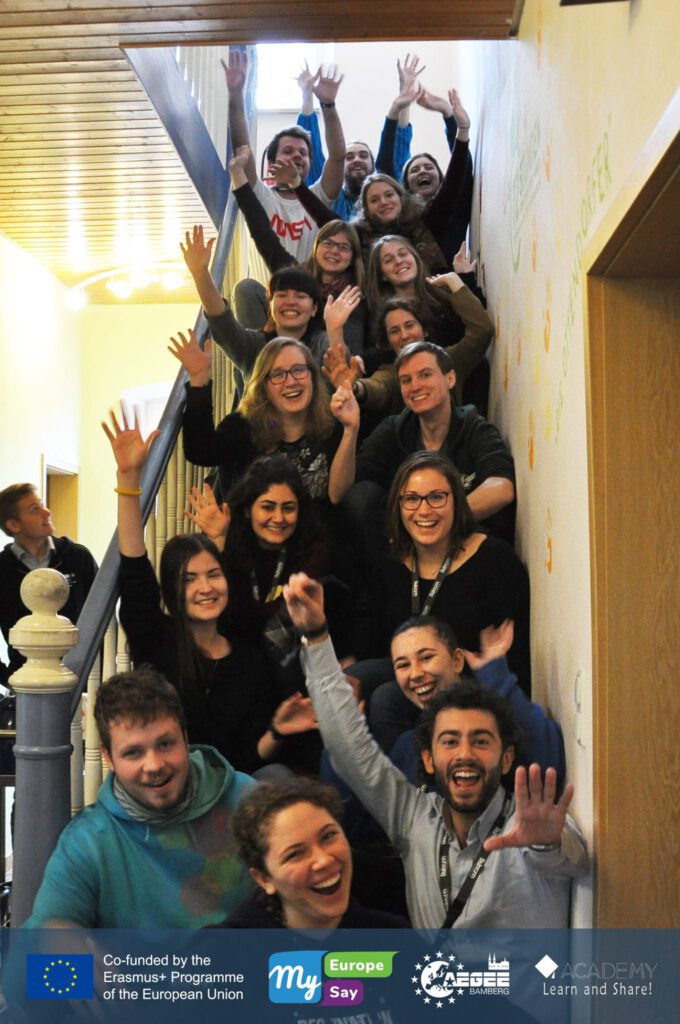 The more elaborated version would also add that our aim is to qualify new trainers by inspiring AEGEEans to share their knowledge and provide them with the right tools on how to do it and support them with opportunities for their further trainer development.
2. How many people are currently members of AEGEE-Academy? Are you electing the board every year?
AEGEE-Academy has 72 members. The board is elected every year and it consists of at least three members. Our board decided to change the current structure of AEGEE-Academy into a more flat hierarchy structure, so everyone can be involved. We can see that not only antennae but also European bodies struggle with a perception of an active board and more passive members and we definitely want to change that and give more space and support to all members with great ideas.
3. How many trainers have you trained during the last year?
We had the chance to train 16 brand new trainers and to give 8 experienced trainers the chance to further develop their trainer skills and self-confidence.
In June 2019 we will again offer the opportunity to 16 experienced and motivated AEGEE members from the whole network to take part in such trainings and become trainers themselves. We definitely recommend this chance to everyone who has enough expertise in specific fields (you don't have to be an expert in everything ;)) and would like to pass it on to newer members but don't know how exactly. Also new trainers would benefit from this life-changing experience a lot.
4.What do you consider as the greatest challenge in non-formal education?
The balance between the amount of training hours and social program (especially parties per se). Sometimes it is incredibly challenging to let the local organizers and participants (majority) understand, that a good training course requires a clear mind, focus, space for reflection and a high quality rest (= sleep and time to be alone). And that is not always possible if the expectations of the participants or the hosting local are also to party, see the city etc. Trainers also want to have fun, talk to the participants outside of the workshops, get to know each other, eat and chill – and that is also possible without huge discos, European Nights and drinking alcohol.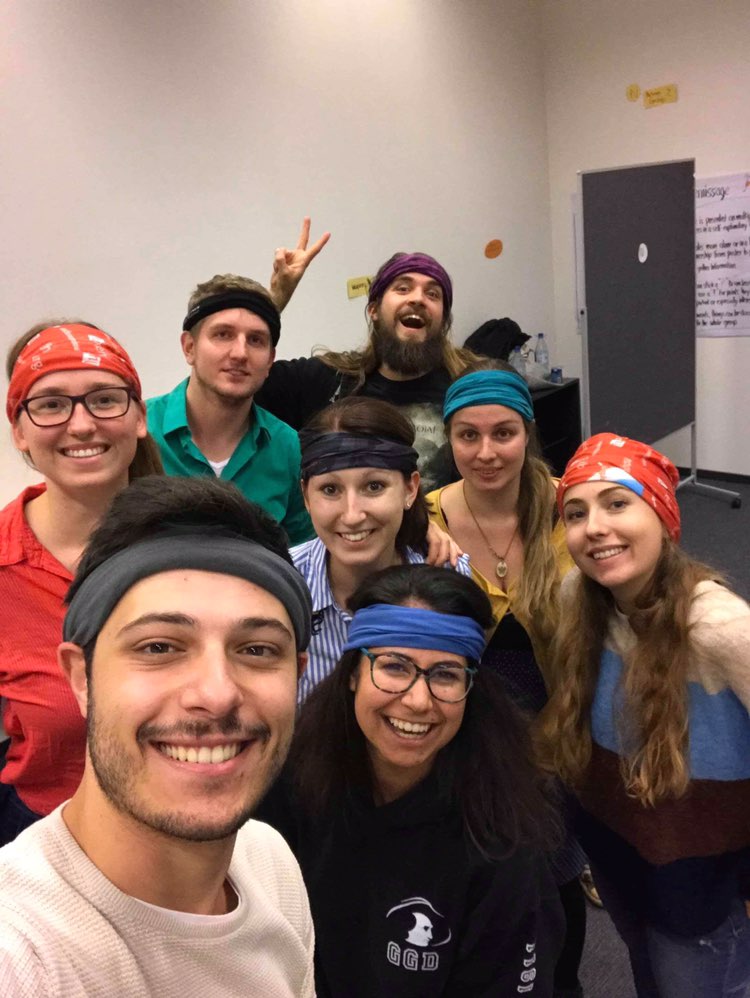 This is something what we are trying to clearify by setting up the right expectations to both locals and applicants, although our AEGEE party culture is not making it easier for us.
5. Which topics are the most popular among the training events?
From our observations and experience we can say that the most wanted trainings are those on the topics of self-development (leadership, communication and presentation skills, personality), project and antenna management, topics around HR (HR cycle, team management, recruitment) and recently also those focusing on mental health and gender equality (incl. topics as sexual harassment).
Therefore also our focus, not only as a body but also as individual trainers, is inclining towards these topics. Due to many grants which the CD and its employees manage to get from European institutions, AEGEE has now the opportunity to organize many trainings on these topics and we are extremely happy about it! Although not every of these trainings is being organized by AEGEE-Academy, we are still present through our members/trainers there. And this only shows how important and desired trainings are.
6. What did AEGEE-Academy achieved in the past year?
Apart from organizing the above mentioned Training for Trainers, we managed to become more visible during Agorae by providing some of our workshops – and this time not only during prytania slots but also as a parallel program to morning plenaries – for all the visitors and envoys who were not attracted by the administrative part of the Agora. We offered a small workshop "teaser" in order to show regular members how trainings in AEGEE are being done.
In a few weeks we will also organize the Mental Health European School in cooperation with YDWG, and we believe it will have a great impact on the network.
In the process is also a European School on Leadership, which will happen in early autumn.
Moreover, we are at this moment having 3 of our members on the Trainers Tour – travelling with interrail tickets, visiting the antennae and delivering workshops on topics important to the locals and helping them to create contentful programs for their SUs.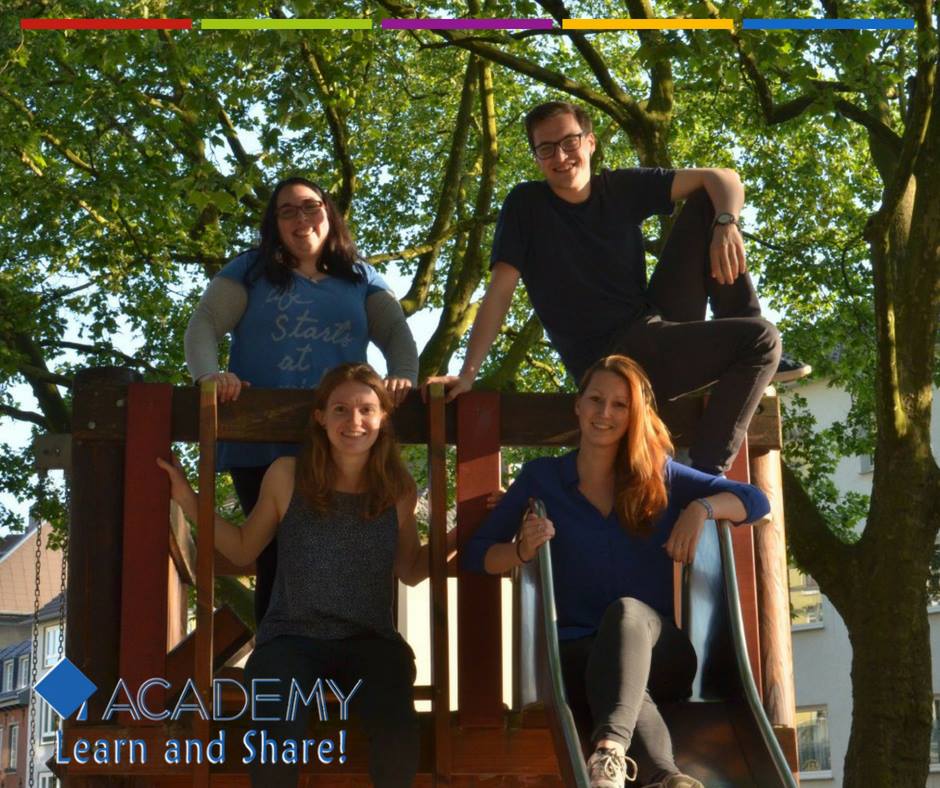 7. What can AEGEEans expect from you in 2019?
We are happy to say that everyone can expect the reason why AEGEE-Academy was created for: trainings, involvement in AEGEE's internal education strategy, presence in your local or regional training courses (let us know if you need a trainer!) and at the statutory events, reflecting upon the needs of the network and last but not least, even more trainings ;)
Did you know that AEGEE-Academy was created exactly 20 years ago?! Therefore you can also expect some surprises at the upcoming Agorae :)
If you want to find out more, visit our workshops or our Agora Fair stand at the Agora and we will tell you more :)