Never underestimate what you do in AEGEE: what you learn here can help you discover new strengths in your personality, hone your skills and boost your career! Let us inspire you. In cooperation with the Youth Development Working Group, the AEGEEan launches a series of career stories which all started thanks to the invaluable experience gained by being active in AEGEE. This week, Tanna Briliant Dwizky presents himself.
Coming from a small city in a country far away from Europe called Indonesia never made me give up my dream to reach for a better career/life in the future. I am currently studying Journalism at Ege University, İzmir, Turkey, through a fully funded scholarship. Being able to stand here and be able to work in an International society, there are surely big things that I should be grateful for. From when I was in Senior High School, I have been involved with many organisations and volunteer activities. I enjoyed working with people, expressing my creativity and exchanging ideas with them as well. Also I can consider that one of the reasons that I'm here is because of the quality that I have developed since I was in high school through participating in several organizational and volunteering activities.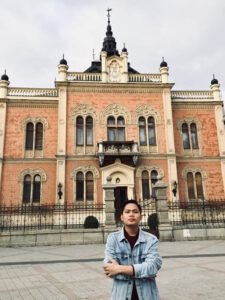 Since I believe that I had a big start from zero, I always try to catch all the opportunities around me and enjoy all the process of developing myself. At a local level, I am part of AEGEE İzmir, I've just participated in Damla Volunteer Project by Ministry of Youth and Sports of the Republic of Turkey. And in the international version, I am involved in some Erasmus+ Youth Exchange Projects as well. Being involved in several volunteer activities and youth projects could easily open me to get higher opportunities to build my future career work. Since I am passionate in Media and Communication field, I am experienced in several organization voluntary working in media and communication field as well. During this process, I never underestimate small things and always enjoy developing my skills and enlarge my network as well.
Through these experiences I had gained, skills which have been so beneficial to me in order to build my future work. I use Linkedin and other similar social in order to further this base for future work. I have finished my 3 months internship as a Social Media Content Intern at Digital Advertising Agency here in İzmir and worked for several companies using Turkish language, which I learnt in just 9 months. At the same time, I am remotely working for a Social Media Application start-up company in indonesia called Diaspora Connect as Content Marketing.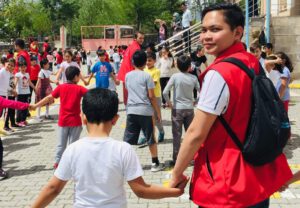 Once I realised that I am still developing myself for a better future, yet I am so grateful that I can build my career further until now. Reflecting on what I am doing now, surely I'll remember what I've done so that I can use my past experiences in order to be active in several organisations and volunteer activities. Because I am sure, if we had a dream, the universe will support us as long as we believe in it.