They know what information can be disclosed and what should be kept secret. They are new to AEGEE, but you have definitely heard of them a lot in the recent months. And yet, if asked, you might struggle to quickly answer what their everyday tasks are. The AEGEEan was quite puzzled, too, and decided to get all the answers from the first hand. Let us introduce you to the heroes of the data regulation: the Data Privacy Committee of AEGEE-Europe.

Can you give us an insight of the Data Privacy Committee in AEGEE and who are its current members? From which backgrounds do they come?

The Data Privacy Committee (DPC) is a relatively new one. Its focus is to help the European Bodies and the Locals implement the General Data Protection Regulation, that came into effect on the 25th of May 2018. This regulation sets new rights and obligations for the owners of the data, as well as the organisations and companies processing the data. We do this by creating tools for the Locals to use, such as templates of necessary documents and a booklet, with simplified steps to reach the needed level of protection. We are also always ready to answer any questions members have and are even open to Skype calls in certain cases. We have currently 8 members, they are mostly very experienced AEGEEans: Veronika Chmelárová, Elena Efremova, Paul Smits, Stas Mahula, Philipp von Klitzing, Clemens Adler, Bor de Kock and Jesús Perez Gill. Additionally to these, we have our CD responsible who is Monika Mojak and currently 2 observers: Loes Rutten as MedCom appointed and Fabrizio Bellicano. They all come from different fields of studies, from computer science to law and cyber security, which provides the committee with multiple angles of view on each case.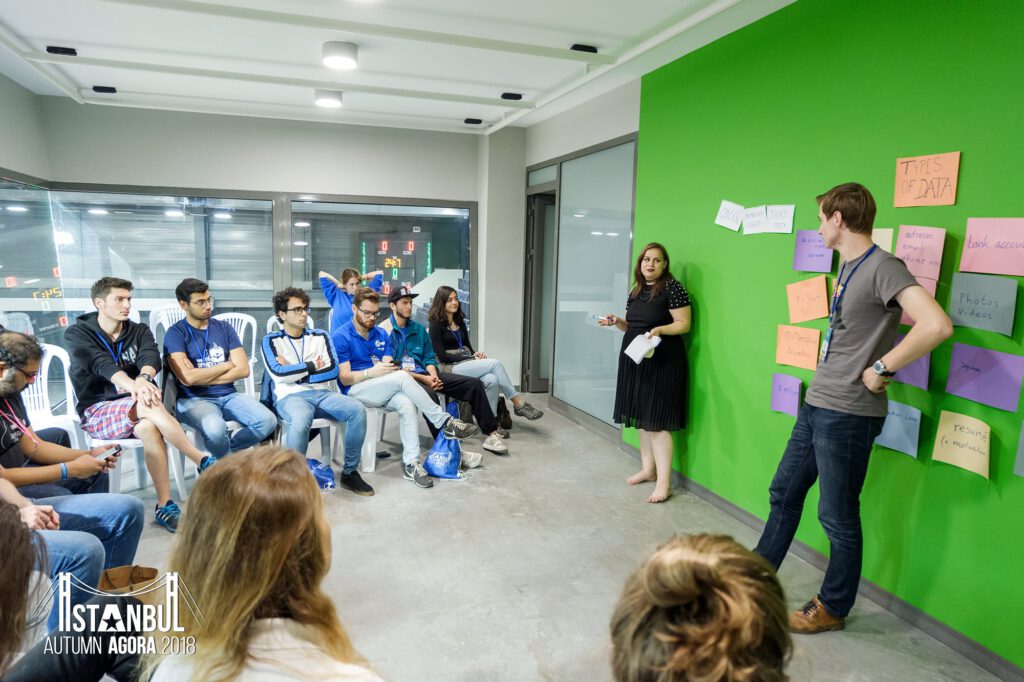 What will the tasks of the new Commission be and how will it be related to the Mediation Commission?
The new Commission will take over all the advisory tasks from the Committee and expand its field of action, through also taking over some tasks from the Mediation Commission. Practically all, which are related to the field of Data privacy. Thus it will be, among others, defining the protection levels of data, controlling the access of members (famous NDAs), managing the list of admissible and adequately protected communication channels and more. What is important, is that, the Commission will have the right to investigate the actions of Locals handling the data of AEGEE-Europe and activate the Mediation Commission in case of need. Despite all these new powers, the Mediation Commission will still remain the "judge" and maintain its powers in deciding conflicts.
Talking about upcoming elections in Agora Salerno, how would you motivate AEGEEans to be a part of DPC? What sorts of skills they would need? What kind of skills will they gain?
Being a part of a Commission of AEGEE-Europe is an experience on its own as they have their own unique structures, you can learn a lot about teamwork, team management and leadership. The Data Privacy Commission will have a special, very narrow focus therefore the skills that they will need, will be, being able to lead constructive discussion with their fellow members and having the specific knowledge of the GDPR and other privacy regulations. IT skills are not necessarily a condition, but will be an advantage and much like a legal background or an understanding of legal documents. Due to this, these knowledge and skills will definitely deepen throughout the year. Other than all these skills, what you will get nevertheless is an unforgettable experience!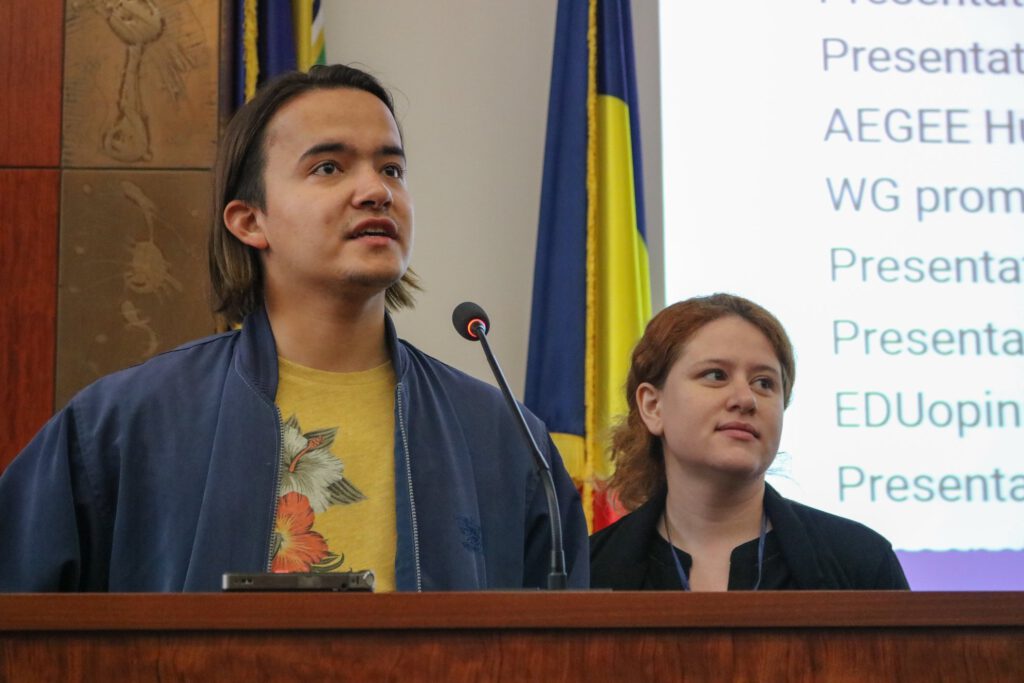 Last but not the least would you again apply for a position in DPC? If yes, why? If no, what kind of future are you looking ahead with the skills you gained from being a member of DPC?

Veronika: Personally, I would gladly apply for my position again. Data privacy is a big topic in my field of studies and discussing it with like minded, yet very different people from all over Europe on real cases has been great. And trust me, we have had quite the good discussions. It's too soon to talk about my future in any way, because I still need to finish my degree, but I can see how the year in this Committee has broaden my views on this topic and how it will be helpful.

Elena: Definitely yes. Working in such a committee with such experienced people is a real pleasure. You get to know something new all the time. Once you think you've got everything, a new point of discussion appears. Here I feel I have developed myself. The topic is important and you feel your work make changes.

Bor: Yes I would! During my time in this committee I have got to know the GDPR and other laws a lot better and it has been a lot of fun to meet people and parts of AEGEE that I would not otherwise encounter. I also think it is beneficial for the DPC to have people with different backgrounds on board, how I see and treat data as an engineer can sometimes be very different from how other people see it, and from these differences we can all learn a lot. I feel the discussions we had within the DPC and the communication we've had with the larger AEGEE community have made a difference in the way that we handle our members' data, and in the end that is the most important.