"The fireplace is burning bright, shining along me
I see the presents underneath the good old Christmas tree
And I wait all night 'til Santa comes to wake me from my dreams
Oh, why? 'Cause that's Christmas to me" ~ Pentatonix

With the holidays right around the corner, The AEGEEan decided to have a glimpse into the holiday traditions in different parts of Europe. Surely, Europe, a land of diverse colourful cultures has some interesting holiday traditions and stories. So buckle up and as Frank Sinatra said, "Come fly with me, we'll fly, we'll fly away". Next stop; Spain!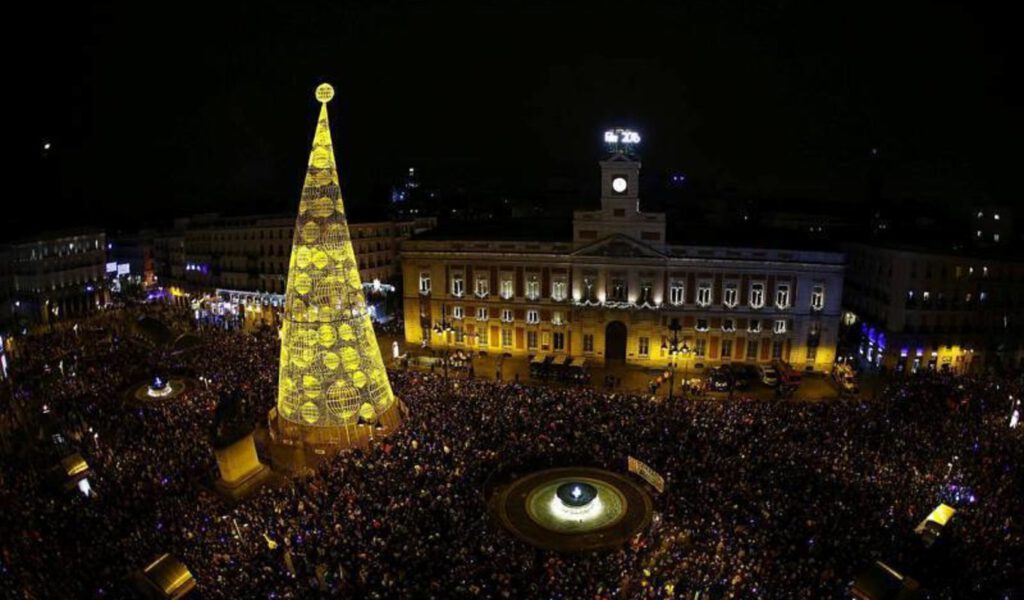 When it comes to Christmas and New Year, each country has its own way to celebrate it, although most of them agree that family is a very important part of such celebrations. In this article, we'll take a further look into how Spanish people tend to say goodbye to the previous year and welcome the next twelve months.

Lots of parties!
Christmas and New Year isn't enough for us, the more we can celebrate with family and friends, the happier we'll start the new season. Although you may see every street decorated with precious lights and Christmas trees from the beginning of December, our first official festive day is the 24th of December, which we call "Noche buena", and it symbolizes the day Jesus was born. Nevertheless, Christian or agnostic, every family takes the chance to join and have a huge dinner together, and also some people may exchange presents or sweets.

On Christmas Day some Spanish have lunch with their family or friends, and usually leave presents for the little ones under the Christmas tree of their home (if they have a tree), although this day is not as important as other celebrations that we will have during the week, and is not celebrated by every house.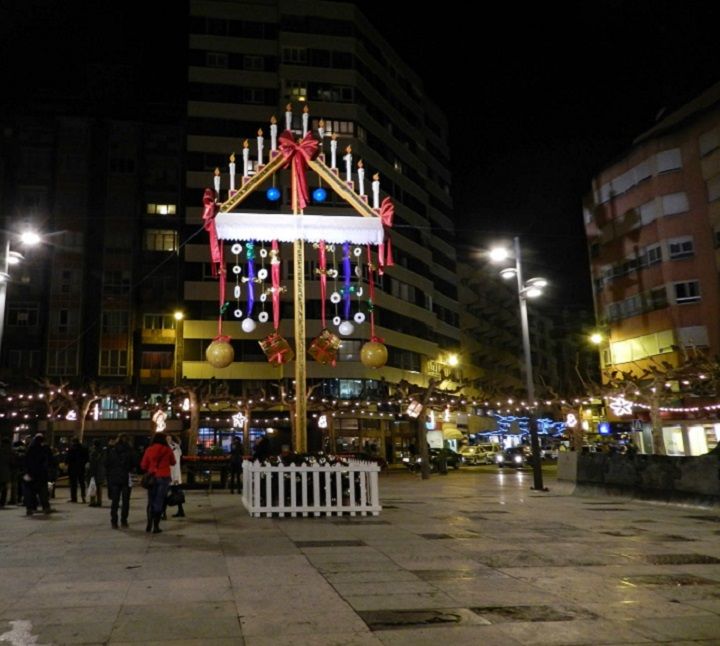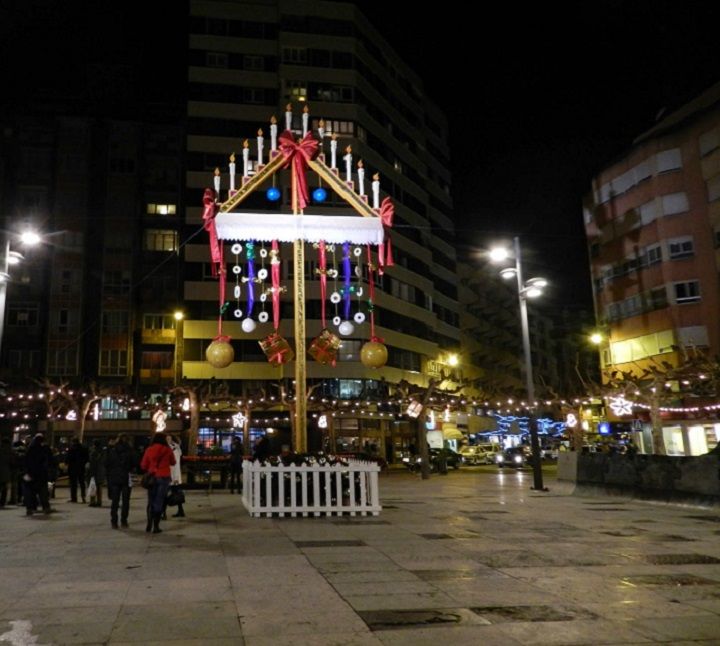 New Year is split in two different days; 31st of December known as "Noche Vieja" and 1st of January itself. "Noche Vieja" is a day that people spend with their family or friends, depending on each tradition since it is not as "family-exclusive" say for example "Noche Buena", and it starts with, of course, a great dinner. Maybe the most peculiar Spanish tradition awakes at midnight, when every person stares at the TV to hear every "campanada" (Ring bell) that announces the upcoming of the new year. The "Puerta del Sol", at the centre of Madrid, is where these "campanadas" are rung and broadcast live, with several TV reporters doing their own speeches and celebrating the new year with all the population. There are twelve bells in total, and every time one sounds, we have to eat a grape. It is believed that if you manage to eat twelve grapes before New Year, you'll have good luck for the entire year! After the ring bells, we hug and kiss each other wishing a happy new year, and then we party until our bodies claim some sleep. The next day, we'll gather some energy to eat lunch with family again and share how our night went.

It may seem like the party's over after this, but we still have another day to celebrate, the 6th of January; the arrival of the Three Wise Men. These traditional figures represent Melchior, Balthazar, and Gaspar, the wise men who went to Bethlehem to give presents to baby Jesus. On the afternoon, each town in Spain does its own parades, where three "Wise Men" wander around the city in three different carriages. This parade is focused on the kids, although it's a nice spectacle for everyone to enjoy. Furthermore, at the cities next to the sea, these Wise Men arrive to the coast sailing a boat. Another tradition for this day is to gather and eat "roscón de reyes", a kind of cake filled with cream and fruit toppings.

It is important to mention that some traditions may vary depending on the territory in Spain, since this country has many different cultures. For example, in Catalonia there's a "tió de Nadal", a wood piece that has to be fed during days and it will "poop" presents; it is originally from the countryside and it was meant to attract wealth and nature. At the Basque Country there is the "Olentzero", a coal seller that brings presents to the kids at Christmas.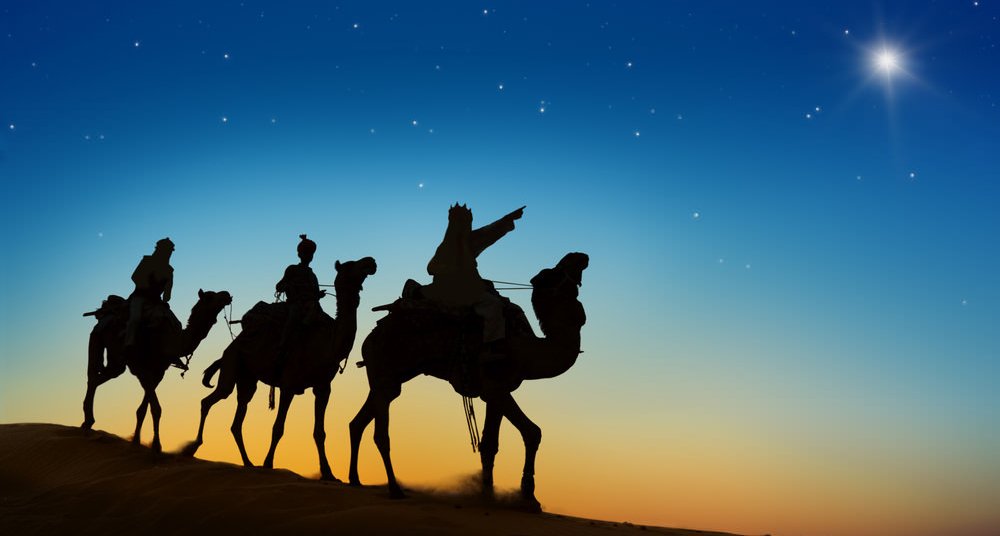 Decorations and food
Weeks before Christmas officially starts, all the streets will be properly decorated with Christmas themes: lights with snowflakes, presents or figures, giant Christmas trees at the main squares or even shops and restaurants will put red carpets on the floor and several ornaments. When it comes to people's homes, not every family decorates it so much since although Christmas has a religious background, not everyone is Christian nowadays in Spain. Some families will have just a Christmas tree, where they'll put the presents on Christmas day or Wise Men's Day; and others will recreate a Bethlehem or nativity scene, turning a desk into the place and moment that Jesus was born.

As we have read in this article, every festivity is celebrated with food, which brings us to some typical Spanish Christmas dishes. Regarding the feasts, families will cook a main dish, which may be different in every house, but it usually consists of some meat like lamb or chicken, and before that they serve up a lot of different bites, like shrimps, canapés, crisps, etc. After that, a very traditional sweet is the "turrón", which is made with almonds and sugar. Among the varieties of this sweet, you can find chocolate, almond, egg yolk, and many more! As we've mentioned before, the "roscón de reyes" is a must for the 6th of January, although it is so delicious that some sweet lovers would buy it before such day.

Spanish Christmas in a nutshell: It is a time of the year where people gather around to see their family or friends, eat lots of food and hope together that the upcoming year comes up even better than the one that has just ended.