"The fireplace is burning bright, shining along me
I see the presents underneath the good old Christmas tree
And I wait all night 'til Santa comes to wake me from my dreams
Oh, why? 'Cause that's Christmas to me" ~ Pentatonix
With the holidays right around the corner, The AEGEEan decided to have a glimpse into the holiday traditions in different parts of Europe. Surely, Europe, a land of diverse colourful cultures has some interesting holiday traditions and stories. So buckle up and as Frank Sinatra said, "Come fly with me, we'll fly, we'll fly away". Next stop; Armenia!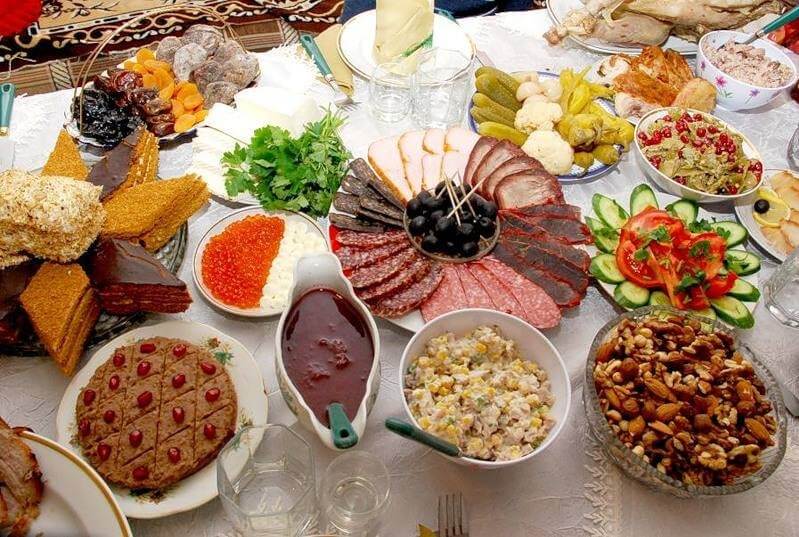 Winter holidays are the most favorite season of all Armenians. We start preparations for the holidays at the beginning of December; we buy and store food, we cook different dishes, and put up a Christmas tree. In fact, in Armenia, the New Year is celebrated more than Christmas. According to tradition and the Armenian church, our Christmas is celebrated on January 6th, unlike tthe Roman Catholic on the 25th. The New Year's table must be very plentiful, with many different types of meat, sweets, and salads. This shows the hospitality of the family. Usually we serve rabbit, chicken, turkey, and pork at our holiday tables. The traditional Tolma (ground spiced meat stuffed with grape vines) and Qufta (a meat dish served with butter) are mandatory for any Armenian family.

Armenians do not give presents on Christmas, but instead we give all the gifts on New Year's Eve. Usually we place them under the Christmas tree and open them after midnight. At midnight, we listen to the message of the Prime Minister and the Catholicos on television, and then we toast for the New Year. It is followed by long and wonderful fireworks shows all over Armenia. Once this family moment is over, some people start to visit each other and spend the festive night together. And do not be surprised if one of your relatives visits you at 4am. The table must be ready!

Christmas is usually the time to be with the family. After a heavy New Year's table with a pile of meat and sweets, the Christmas table is very refreshing and light. Every Armenian must have two important dishes on the table – the plov with dried fruits and nuts, and a cooked ishkhan (a fish) with tarragon and lemon. Some people also prepare avelouk, a typical Armenian herb.

All these traditions were very well preserved 10 years ago. Armenian mothers could not wash the dishes and refresh the table before other guests arrived. Very often, 10 to 15 people who do not know each other would gather around a table. And this cycle continued from December 31 to January 6. It was a time of love, connection and family warmth.

Unfortunately, times change. Young families do not prefer big tables, but they value holidays with their families outside Yerevan or Armenia. People do not visit each other as often anymore. And thus the New Year and Christmas have become purely family celebrations in Armenia.