Blablacar, Lufthansa, Brussels airlines, N26 bank, Booking – we are sure you've heard of these names, and also most likely used their services. What is the link between them and AEGEE? We were partners in the past!
Right now we have partnerships with A&O Hostels, Flixbus, Eurosender, Interrail and some others. If you still haven't taken advantage of these offers, then be sure to do so in the future! More information on how to obtain promo codes is on MyAEGEE (discount section).
How are such contracts concluded? Who makes these partnerships happen? Read on to find out!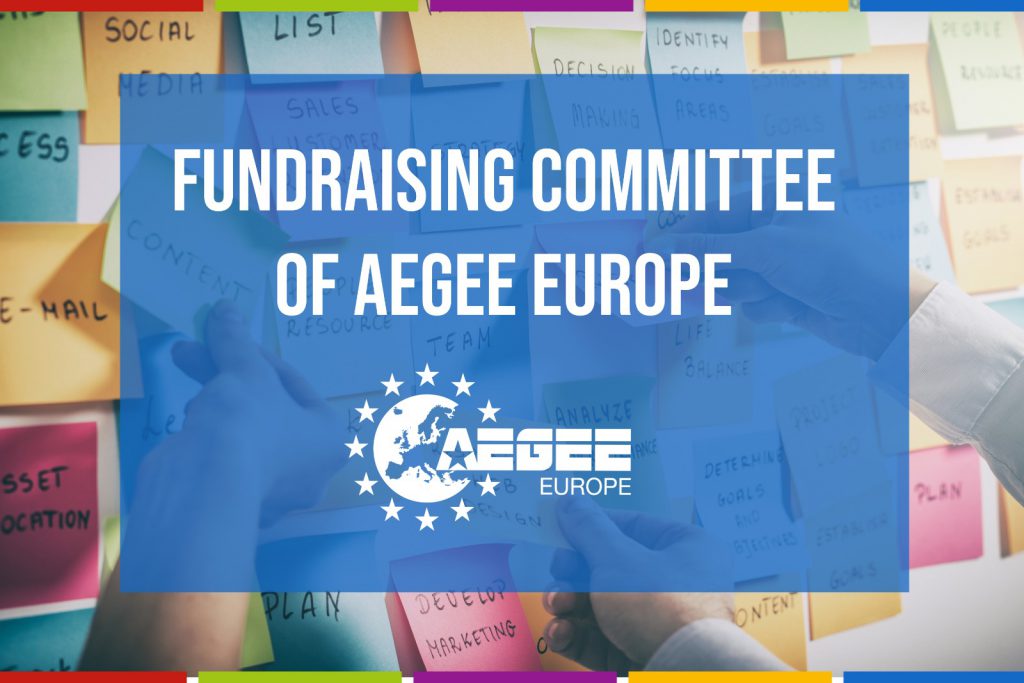 Corporate and Institutional Fundraising is an essential task of the Comité Directeur. But to reach higher achievements, they need the help of motivated members.
We would really like companies to queue up for a partnership or wish their representatives would approach us on the street and ask us to sign an agreement with excellent conditions. In reality, this is an arduous process. Even if our partners find us on their own, we spend a lot of time, effort and energy to make sure that the company shares our values ​​and ideals, and the terms of cooperation will be mutually beneficial.
Fundraising is one of the areas where a good team is the basis of success. Who doesn't know about Luis Alvarado Martínez (read about his work here) and Jorge Sánchez Hernández, our former Corporate and Partnership Relations Officers?
That year we envisioned to have more sustainable merchandising and also wanted to work on establishing more ways of income (if you are reading this, then you are one of the first to know about some of our priorities for the next year). All this is impossible without outside help.
This is why we have high hopes for the new committee, namely the FRC (Fundraising Committee).
What do we expect the FRC to work on?
research of possible partnerships for AEGEE
Support of AEGEE-Europe in finding and writing grants
Cooperate with CD on creating and implementing the fundraising strategy of AEGEE-Europe
Support locals with corporate and/or institutional FR efforts.
Previously, we talked a lot about Corporate Fundraising; therefore, we don't want to limit the work of the FRC by that. Institutional one is one of our other priorities. Currently, we regularly apply for the European Youth Foundation and Erasmus+ grants. Sometimes, one application can be 40+ pages long. We also need help when we have around 4-6 applications at the same time. Very often our projects require co-funding, for which we also need to look for other sources of funding.
The Fundraising Committee is a good option for people who want to bring something new to AEGEE and help us become stronger since AEGEE cannot exist without grants and money. Being part of the FRC means you are a lifesaver of AEGEE-Europe!