We can see Giovanna from AEGEE-Messina has truly found her place in AEGEE! From member and Summer University participant to helper (in an Agora), secretary, advisor, sub-commissioner (for the Network Commision), and now aiming to add Network Commission member to the list! She sure has the european spirit and motivation down, and her gameplan is looking solid. Read the interview to find out more about this candidate!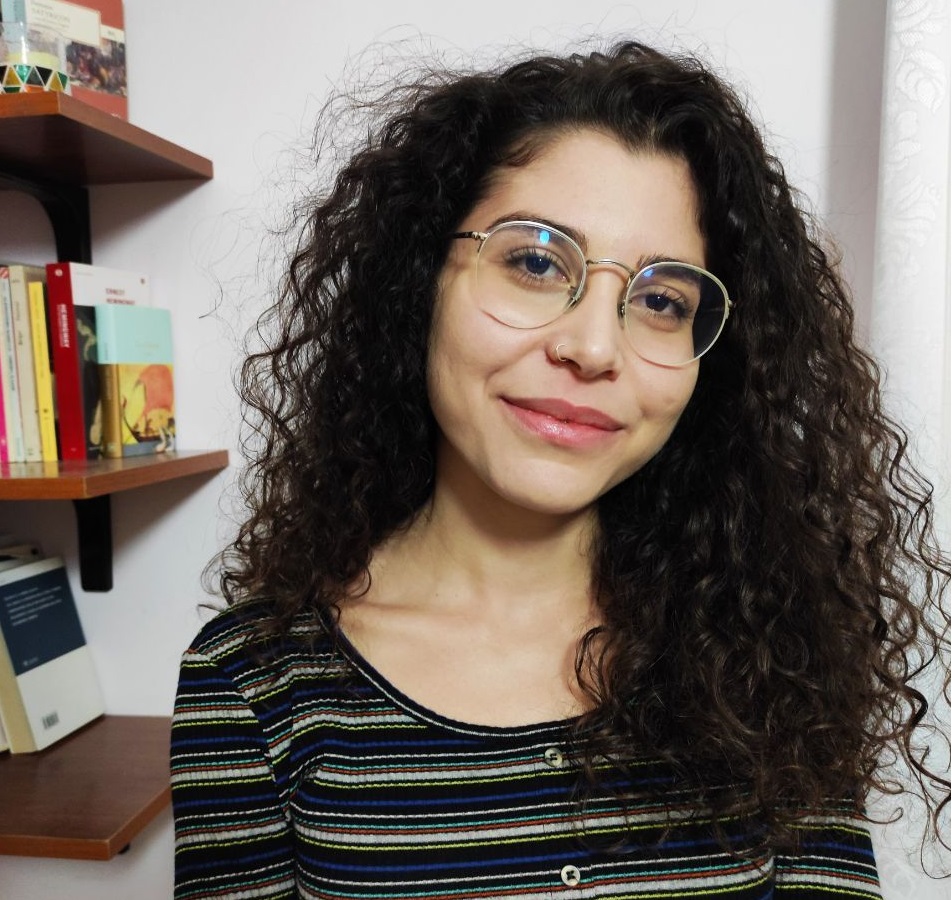 Hi Giovanna and thank you for your time to be interviewed. To start off, could you tell us a bit about yourself and your career in AEGEE?
Thank you for this interview. I'm Giovanna, I'm 23 and I study Classical philology and Archaeology. Now I live in a small village in the province of Reggio Calabria, but I lived in Messina for five years, where I joined AEGEE in April 2017. I've always been into ancient history and literature, my dream is to become a teacher at the high school. I became a member of AEGEE-Messina because I was interested in SU's project and I attended my first SU organized by AEGEE-Brno in July 2017. This experience meant a lot for me: I tasted the unique atmosphere of a cultural exchange and I acquired useful knowledge during workshops sessions on soft skills. That enthusiasm led me to apply as a helper in Agora Catania 2017, I consider this decision as a turning point for my AEGEE career. Being a helper in such an important event on the european level made me realize that I could do more in my local. So since then, I've been secretary for 2 years, I have been twice in the SU's core team and I was involved in the organization of many events, and now I'm an advisor. Last year I decided to apply as a sub-commissioner for the Network Commision under Roberto Meneghetti.
What was your life like before AEGEE? What's the best part about being in AEGEE?
Since I was in high school I've been a volunteer in a youth hostel and I've always liked the international dimension but before my entry in AEGEE I have never got involved so much. The common thread of more than three years in AEGEE is the awareness of being part of an organization that connects young people in shaping Europe. Thanks to interdisciplinarity, AEGEE gives everyone the opportunity to contribute to the network. Wherever you are, whatever your field of study is, you can find your place. Now I don't live in Messina anymore but I consider myself linked to a dimension that connects me and all AEGEE members. This idea has always inspired me and keeps me motivated to run for the Network Commission. Moreover, being in AEGEE also means personal growth; I learnt to be more open-minded and confident, I improved my skills in team working and in time management.
You've been a sub-commissioner, held the role of secretary of AEGEE-Messina, and have organised and been a trainer at local events. What are some key learnings from this experience that you would carry on to this role?
The role of secretary has taught me a lot in terms of sharing responsibilities: I used to support the president and to be the reference point for the other board members. Also being involved in the organization of local events and in the SU's core team, gave me the opportunity to plan every aspect of an event, to collaborate with others, to have clear goals and to divide tasks. As a sub-commissioner I'm part of a team where I've experienced team-working at a wider level. Each one of us has a task, I've taken care of internal communication. More specifically I organized a monthly column, "Your Best Practice!", that aims to introduce locals to the Rainbow Group and to share best practices and during the lockdown I used to publish a weekly calendar of antennae's online events. If I am elected I'll form a subcommies' team where members will take care of communication with locals and will assist board members, but also they will be involved in internal projects like training events, knowledge transfer management and thematic events.
Speaking about your programme, what are some of your ideas to rebuild the connection between locals in the Rainbow area?
If possible, according to the coronavirus situation, the promotion of joint LTCs, organized by two antennae together could help to reach networking and learning goals. I think communication and motivation are important to rebuild the connections between locals and in any case I'll consider every source that can contribute to create a challenging environment: from online workshops with training sessions and online meetings focused on sharing best practice and on team building, to online game nights.
What are the main objectives you want to achieve during your period as a Network Commission member and what is your gameplan?
If I am elected I'll work to give to every antenna the awareness of being linked to a wider dimension and to ensure the communication between locals and European bodies. To reach these goals I would like to provide for a proper knowledge transfer and to facilitate the knowledge of thematic activities. On what concerns the first point, with subcommies' help, I would like to monitor locals and encourage them to keep in order their materials, in creating and implementing online archives. On what concerns thematic events, I think that being part of a network means sharing common goals, and this objective can be reached raising awareness on the activities linked to the focus areas. I would like to facilitate the knowledge of structured activities promoted by the working groups and of thematic events, spreading booklets or setting up guidelines. Moreover, I'll consider my effort as a member of the Network Commission's team: I'll collaborate with other commissioners and I'll give my own contribution in the projects of the Netcom Activity Plan.
What are some of the unique challenges you see the NetCom facing due to the pandemic and how would you approach them?
Pandemic has caused loss of motivation and social distancing issues have changed our way of organizing events. We'll have to face these challenges using every source: if possible, we must enable locals to organize events according to preventive measures and in any case we must take full advantage of online platforms, setting up new recruiting campaigns, organizing online events and increasing the communication with locals. Don't let antennae feel isolated or aimless is the most important thing.
To conclude, what are your next objectives in case you are not elected as Commissioner?
If I won't be elected as Commissioner, I'll apply as a subcommie and I'll be on the advisory board of my local.