All AEGEEans have noticed in various events wonderful feelings of hearing so many languages! Multilingualism is always a subject that involves the whole AEGEE community. 2001 was a benchmark year for AEGEE as it was when the European Day of Language (EDL) was established. It is the second oldest ongoing project after the Summer University project which aims at pointing out the beauty and the importance of learning languages.
This year it has been decided to celebrate on the 20th of November. The EDL event will motivate antennae to celebrate this day through various activities using many different languages! To find out more about this, EDL organizers have been interviewed for The AEGEEAN Magazine in this interview: Íñigo Sesar (AEGEE-Bilbao), Marija Puđak (AEGEE-Zagreb), Sophie Martens (AEGEE-Delft), Giorgios Giacoumatos (AEGEE-Athina) and Anna Kosheleva (AEGEE-Moscow).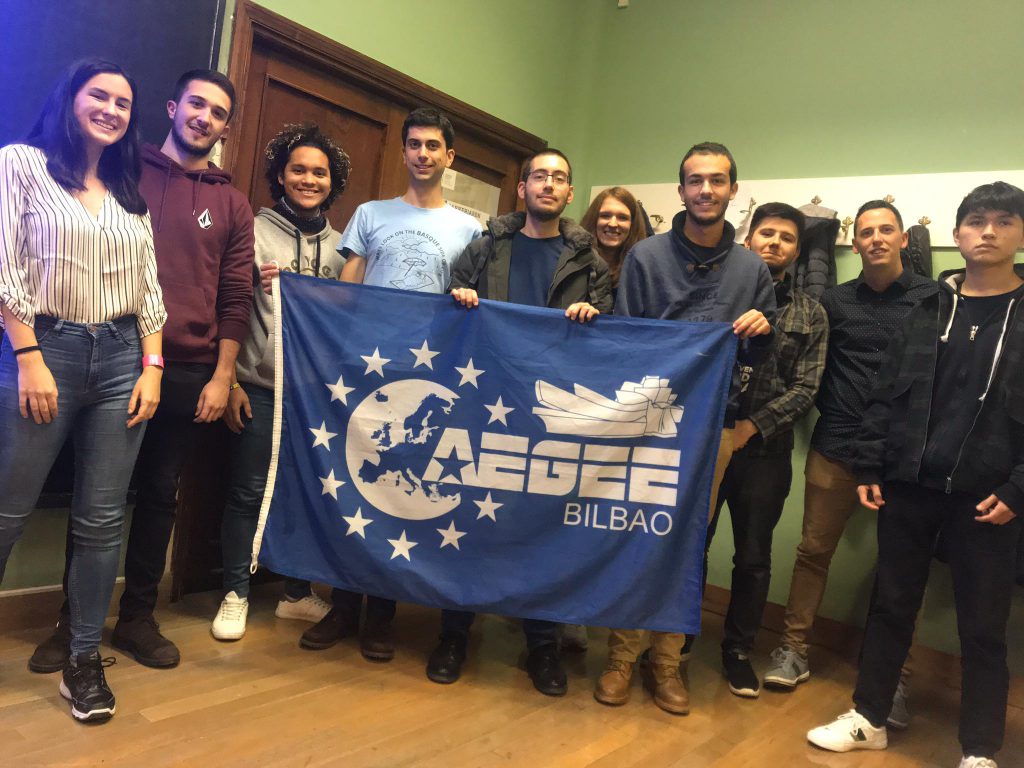 Hello everyone, and thank you for your time on taking part in this interview. To start off, when will the EDL take place this year?
This year the EDL takes place on the 20th of November. Normally European Commission celebrates two months earlier, usually in September. Language Interest Group (LIG) chose this month due to the fact that in the beginning of Autumn many locals are still drawing their plans and are in the process of recruitment of new members.
Can an Antenna organize the EDL project another day aside from that day?
The local organizers have the chance to organize any of suggested activities on 20th of November but, if for the locals it is more convenient to organize an EDL- related event on some other date, they are free to do so. However, they should take into account that it has to be more or less around that time. The latest EDL activities should take place up to three weeks after the 20th of November.
How can it be beneficial for an antenna to organize an EDL related event?
First of all, the organization of EDL events will raise the AEGEE Spirit of each antenna and create stronger relationships between the members. Speaking about an event which derives happiness and spreads the beautiful message of multilingualism across Europe. Plethora of activities can be used to improve each participants' formal knowledge useful for events such as job interviews and formal or semi-formal meetings.
What kind of activities can people organize? Where they can find the activities guidelines?
There are a vast number of ways in which you can celebrate the European Day of Languages depending on the level, and the time you have available. Activities such as linguistic karaoke or language speed dating can be done easily and give a fun and team building spirit around the participants. Every year LIG promotes and shares via its EDL Facebook group the updated guidelines in order to be used by any local which needs interesting ideas for celebrating the event.
How does it feel to manage AEGEE' second oldest ongoing project?
The feeling of spreading the EDL event is fantastic and quite appealing. This year LIG was in a fortunate position to welcome new active LIG members who got engaged in the EDL and brought lots of positive energy into the project. By some of the personal experiences of our EDL coordination team members we can say that it is something beautiful.
It creates open mindedness and is one of the blessings of the European community which enriches any member learning. Not only from the languages respective alone, but also from the culture and the mentality behind them. Additionally, It tackles practical tips and tricks about how to express yourself in any situation.
What are the opportunities presented by being multilingual?
Multiple benefits occur from multilingualism. In various events you can use your language that you want to practice, and have better communication while traveling. Moreover, more job positions are available, closer connection to people due to understanding the culture, faster immersion into the society as a newcomer. Feeling accepted into other societies is much easier when you understand how their people communicate.
How will you collect and publish the results of this year's EDL?
We will keep track of all the events and activities organised in the whole Network by an impact measurement form, which local organisers should fill in. The results will be published on:
LIGs' social media like Facebook, Instagram and our website;
in an article that we would like to publish in The AEGEEan magazine;
in our Activity Report at the next Agora.