October has been a busy month for AEGEE, a month where AEGEEans from all over Europe gathered online for the Autumn Agora. And like every Agora, there was a lot to discuss and cross-check. The short time and need for quick answers is no easy task, but he managed to stay calm and explain difficult legal aspects in simple clear terms. We are happy to introduce the Member of the Month, October 2020, Heiko Kirchner of AEGEE-Köln!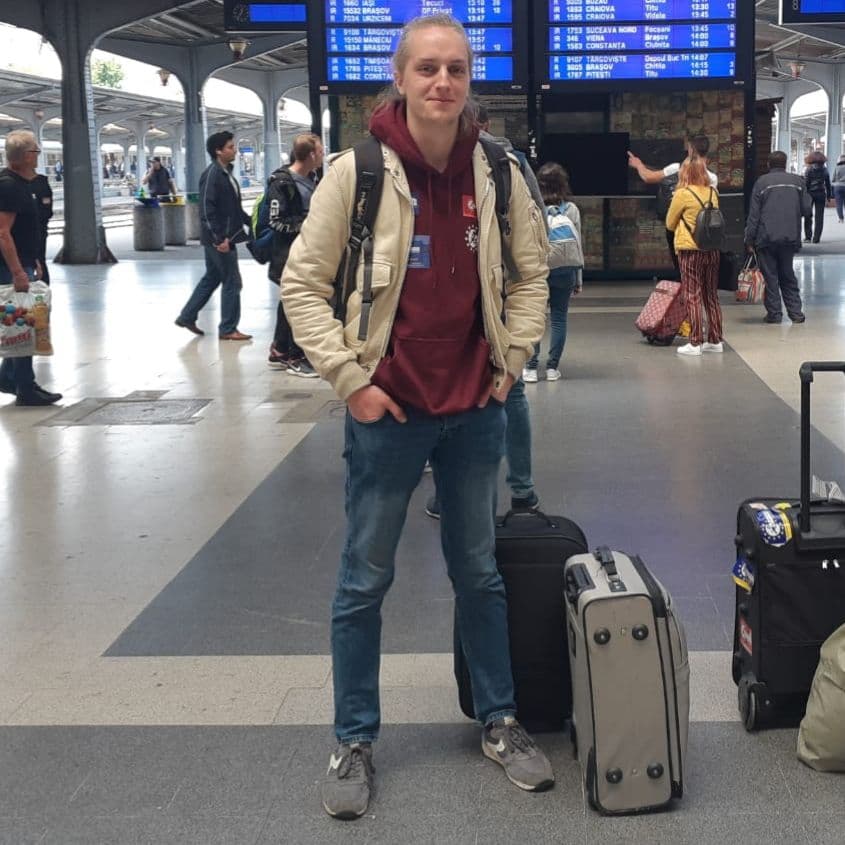 Congratulations Heiko on being awarded the Member of the Month! We are all eager to hear your AEGEE story!
Thank you, I'm very honoured! My AEGEE story goes slow and steady: in my first semester of studying French and German law in Cologne, a friend dragged me along to an info event by AEGEE-Köln. I was charmed by the people and the atmosphere of the small group.
I had already wanted to join a students' group, and I liked AEGEE because it's not only about career opportunities, or travelling, or politics, but it's a little bit of everything. So I became a member and joined some local events. I felt like investing more energy in AEGEE, so in summer of 2018, I joined the board and stayed there for one year.
In the last month of my time on the board, AEGEE-Köln organised the Strategic Planning Meeting 2019. There, some participants heard I was a law student and suggested I join the Juridical Commission. I honestly didn't see why not – I wanted to get to know the European level of AEGEE anyway, and I had to move to France for my studies, so I didn't run for the local board again. I became Subcommissioner of the JC, then got appointed as interim almost one year ago and finally got elected at the Online Spring Agora.
What was your life before AEGEE? What do your parents think about being so active in AEGEE?
Seeing as I joined AEGEE in my first semester, my life before AEGEE was back home in Southwestern Germany, where I grew up and went to school near the French border. My love for France was a stepping stone to becoming a European at heart. My affinity for associations might also come from my school theatre club.
Between graduating from school and starting my studies, I did a voluntary gap year at a workshop for intellectually disabled people in my hometown. The connections with the people I met there and the other volunteers I met at seminars during the year gave me a much more open-minded perspective on the world than I'd previously had.
My parents are supportive of my activity in AEGEE. I think sometimes they are unsure what AEGEE does and what I do in AEGEE, but they conclude it's cool I'm politically active – and even though AEGEE is not only a political cause, I also see it as that. Whenever I tell my parents that I'm preparing for another Agora, they ask to make sure I'm not letting my studies slide. But so far, it seems I've been able to convince them that I can juggle both AEGEE and my degree.
What are some of the most memorable moments you've had in AEGEE?
I have quite a few to choose from, so here are four:
On my 40-hour solo journey to Agora Bucuresti, my train stopped in Budapest in the middle of the night and I recognised some AEGEEans on the platform. That was a magical moment.
At the Strategic Planning Meeting 2019, I held a speech as president of the organising Local. I was pretty nervous, but also very proud of my organisers and members. And because I knew so many participants from other events, it felt more like speaking at a family event than at a conference.
Around the EPM in Barcelona, I got to spend some in-person time with my long-distance colleagues from the JC. It almost felt a bit surreal to hang out with these very cool people that I had spent so much time in online calls with.
And finally, the online Autumn Agora was one big memorable moment. Working on this with so many dedicated people was an honour. And even though I miss live events, I got a bit of that strange post-Agora mix of exhaustion and euphoria afterwards.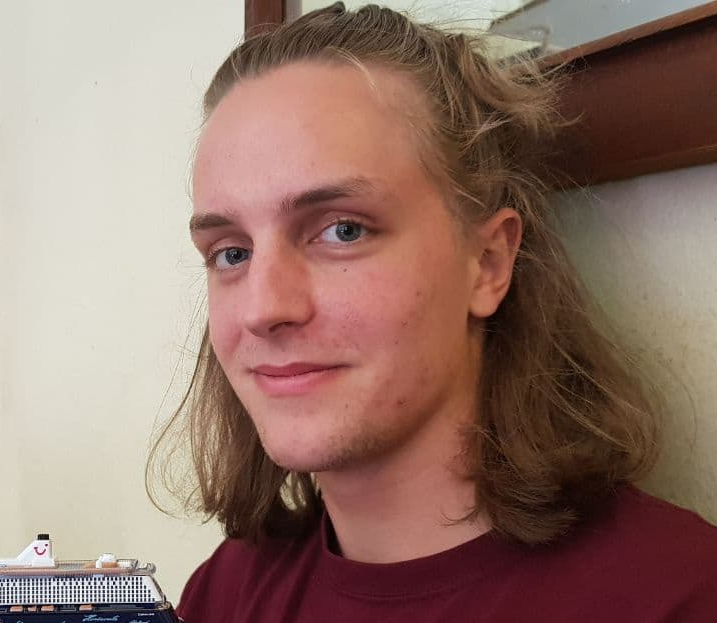 What are some ways in which AEGEE helped you in your life?
I didn't really learn how to plan something in a team in school. Talking is easy, but coming up with a common plan that is then followed through with – that's hard. Working in local, international and event-based teams has helped me there immensely.
This next one is JC-specific, I suppose: Answering concrete legal questions to real people is not a part of standard law studies in Germany or France. For me, getting to the bottom of AEGEE-internal questions by interpreting our legal documents has really improved my analysing of the theoretical cases that I have to solve at the university.
Last but not least, I am much more comfortable talking to people I don't know, and who might be from different backgrounds, than I was in 2017. And that is in part due to the challenges AEGEE presents in that regard, and the positive experiences I had when I accepted those challenges.
What are your words of wisdom to your fellow AEGEEans?
Go to events (if they're allowed)! In my personal experience, AEGEE events are not only a place for new experiences and meeting great people. They also give you a boost of motivation for your plans in AEGEE and outside of it.
Any closing remarks?
If you're into law and into AEGEE, keep your eyes peeled for Open Calls by the Juridical Commission! See you somewhere in Europe, offline or online!