Hello AEGEEans! Hope you are doing well and enjoying this summer that is starting. As a treat from us, we bring you the Local of the Month: AEGEE-Krakow! With a little more than 40 active members —and the ambitious goal of getting even more ;) — you'll discover (if you didn't know it yet) a welcoming and wise local that knows what matters and is about creating a big, crazy, loving family. Read this article to know everything about them!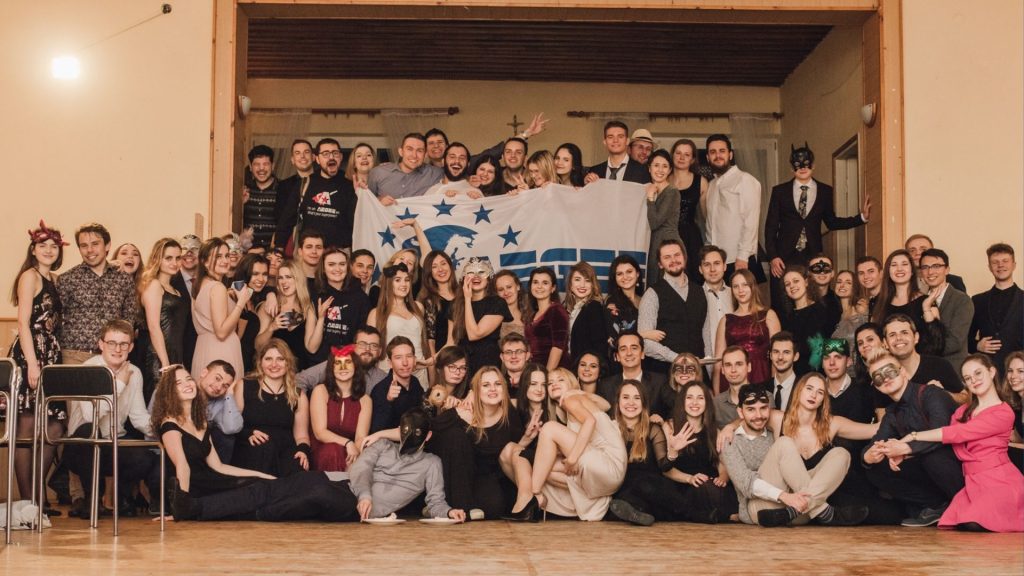 Congratulations on being awarded the Local of the Month! We'd like to hear more about you!
Thank you very much for this great honor and choosing us. Currently we have a little more than 40 active members but our ambition is to get even more ;) It's very hard for us to choose just one key activity or project in our local area because what sets us apart is our diversity of activities. In the spring we had 2 different projects from our usual ones: a Sexual Education Project " Merytorycznie o Seksualności"; and a Political Activism Project "Operation Diplomat".
What are some of the most memorable moments you've had in your Local?
Every year we have this special event we call "The Oscars". It's an opportunity to reward people from our antenna for their good work and their great achievements and to thank the previous board members for their outstanding performance.
What has been the key to your success? Which areas have you found challenging and how did you overcome them?
We would definitely want to work more with other locals from all over Europe. We discovered that the key to success is people, so it's very important to make sure that everybody feels welcome in our local area and knows that we will always have their back ;) We are all in AEGEE; one big, crazy, loving family.
Some words of wisdom to other locals?
Always listen to your people and make sure that they are okay. People work better when they know that someone cares about them. AEGEE is about making connections. Never forget that.
Any closing remarks?
We want to thank everybody who chose us as their local of the month and we also promise to keep up our good work ;) See you all at the next Agora.