Being at a same local with Elena let me know her and the way she works since almost the moment I joined AEGEE (already four years ago). But I got acquainted with her meticulous attention to detail at a Youth in Action event in Bratislava. Once you see her suitcase or her room you will know that you deal with an extremely organised person. The way she was dealing with the finances of the first Summer University (SU) by AEGEE-Sofia made us respect Elena's bureaucracy in the most positive way. Moreover, she was always patient and kind, working easily with different people, always a team player and never leaving something in the middle. Due to all this reasons I was somehow not surprised when I found her candidature for a secretary of the Agora. Why she finds it charming and what is the normal speed she types with – read further and find out: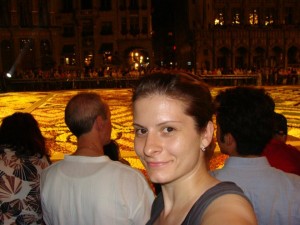 The AEGEEan: Elena, you have occupied many positions in AEGEE – Financial Director, Audit, Human Resource Committee member, etc. Why have you decided to run for secretary?
Elena: Every time I have ever decided to run for a certain position, I was looking at my inner motivation. I was making sure it is strong enough to defeat all obstacles on my way. I have been considering the position of secretary before and I can say that it is unfortunately rather underestimated by AEGEEans. But, in my opinion it is charming in its very own way. It provides you the unique opportunity to work together with the rest of the Chair team in collaboration with the local organisers on the next Agora, to keep constant connection with applicants and participants and at the same time you are entitled with the responsibility of preparing the minutes.
What is the most important feature for being a good secretary?
Well, I can't say that there is a special ingredient you should possess in order to become a good secretary. It depends on the case and on your team. Still, there is something you should have in order not just to leave in the middle of the plenary, because you can't take it anymore and this is called persistence.
Have you worked with Alla Resheten (Chair Team) before? Are you excited to work exactly with this team?
Unfortunately, I didn't have the opportunity to work with any of the members of the current Chair team so far. However, I am really looking forward, if the Agora approves me for this position, to starting my work as a part of the Chair team. I would do my best to support and assist them with everything I can.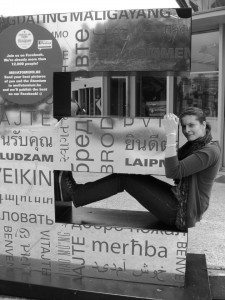 According to you, when is it normal for the secretary to publish the minutes of an Agora?
For me the best moment for publishing the minutes of the Agora is when the secretary is 100% sure that she did her best to fulfil her task and there is no other way she could further improve them. Of course, it is always better if the minutes are submitted on time as on them depends the work of different AEGEE bodies, however I think that we shouldn't forget the quality factor as well.
Get a watch and write us as much words as possible for 15 sec.
Actually, I never tried to measure my typing speed for such a short time. I did it for one minute and it was between 50 and 55 words. So I guess for 15 seconds it will be around 12 – 14 words.
Well, really impressive. Thank you, Elena, and wish you luck in Mannheim!!!!
Written by Liliya Buyukliyska, AEGEE-Sofia