Dear Network,
Here is the NetCom Telegram for July 2013. Catch up with Vira, Meltem, Antonija, Ada, Pilar and Bartek, and see what they have been doing through May and June. In the next edition of the Telegram, you will get to catch up with the rest of the Network Commissioners again.
Vira Kakhnych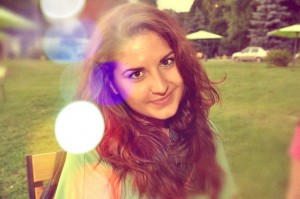 Already three month have passed since AGORA Rhein-Neckar and my election as a Network Commissioner. Time flies, I may say.
Here I would like to address the last two months – May and June. In May I assumed the full responsibility for my beloved locals. After attending a marvelous NetCom meeting in Brussels, I found that our team is well-prepared to face new challenges and to storm the whole Network with new ideas. Returning from Brussels already motivated and inspired I started my NetCom journey with finding ways of restructuring my Network. The main mission was to inform all locals of the changes my team and I implemented on the meeting. For that reason I wrote an 'Invocation' addressing all my antennae of what will be happening in the nearest future and assuring them of my respect and loyalty, which brought us closer. After having a couple of Skype meetings with presidents of the locals I found great support and motivation in them. I knew that I can count on them.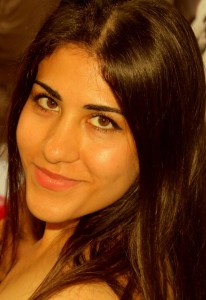 Meltem Darakci
It has been almost three months since we were elected at the Agora Rhein Neckar. After a month of knowledge transfer and a very fruitful NetCom Meeting in Brussels, we began to work as a strong team to achieve our future plans.
Before the election at Agora Rhein Neckar, I had already built a SubCom team and after the elections we welcomed one more Subcommie into the team and got ready for our work!
The first step was to set up a collaboration among Caucasus area and Turkish-speaking locals, so we began to discuss about some exchanges and some of the locals already contacted me at that point to organize an exchange for the next semester, so keep tuned for the news!
The very important issue for recent months in our Network was the Gezi Parkı Protest that effected our Turkish speaking locals and consequently it reached our whole Network and the whole world during the month of June. Protests are going on for more then one month and as AEGEEans, most of our members from Turkish-speaking locals played an active role during the demonstrations for their rights. A great solidarity was also shown within AEGEE among all of our members.
The NetCom team had an opportunity get together at Croatia in the EU Youth Conference and we had our meeting to discuss our work for the next couple of months.
Currently in my Network, many of my locals are getting prepared for their Summer Universities and some of them have already finished. Good luck to them and also to the whole Network!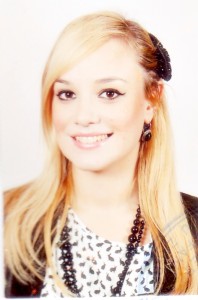 Antonija Parat
The last couple of months have been rather busy for me. May was marked by traveling – first I attended NWM Ljubljana, and then the internal NetCom meeting (NCM) in Brussels. Both events were very inspiring. In NWM I got the opportunity to bond with my locals and to brainstorm about our future activities. I was impressed with everyone's energy and enthusiasm. NCM was a chance to get to know the rest of the NetCom team, and I am happy to say that we clicked immediately – all our meetings and discussions so far have been very productive, and I'm looking forward to developing our ideas further and presenting them to the Network. June was also very active. I found my ACT Subcommissioner, who will work with my locals and get them to include more thematics into their activities. I am currently working on improving knowledge transfer by finishing a booklet about it that was already started during my predecessor's term. It will be distributed to the whole Network, along with a few other manuals the NetCom team has come up with. I also got the chance to attend the conference in Zagreb on the occasion of Croatia's accession to EU. It was great to share this historic moment with so many AEGEEans, and this conference also gave me a lot of ideas for future actions in my area of the Network, which is definitely blossoming.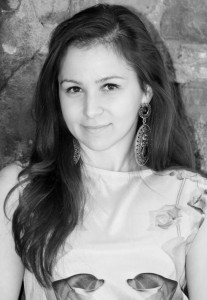 Andra Toma
So much has happened in the past months that I find it extremely hard to recount every passing minute. However, Network Commission, the commission that never sleeps, always has interesting stories to share.
May and June were very busy months, not just from an AEGEEan point of view but because most of us had exams and theses to finish. Even though time was passing by, people still found "that time" to send their activity reports. These two months – the horror months I would say – when the pressure is on: exams, SU fever, reports and more exams; I found myself blocked somewhere between attending the NCM in Brussles and leaving Greece for about a month and all would have gone excellent if I hadn't lost my I.D. three days prior.
Trying to keep up with every local's activity, problems and issues isn't easy. Trying to get people more involved in the European level when exams/money crisis and your own issues appear is the exact opposite of easy.
So after months of gathering all the missing AR's for all my locals and making sure everyone is on time, with everything, all information between the local and European level is passed down, I finally found the time to do something that I wanted since I presented my candidature: a NWM.
An Open Call was issued and there were four potential locals. I am pleased to announce that the next NWM for this fall will be hosted by AEGEE-Thessaloniki!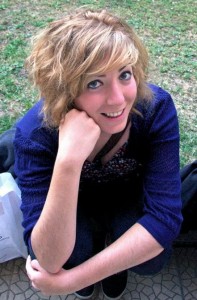 Pilar Gargallo
I cannot believe June is already gone. It has been a quiet month, everybody was finishing their exams and planning their Summer Universities. And it seems that the upcoming months are going to be quiet for the antennas as well, which is perfect for working on our internal issues.
However May was a very productive month for us, the Tripulación-5.1. We had a new member in the team: Carmen María from AEGEE-Alicante who replaced Isabel Sodric (the person who introduced me to AEGEE a few years ago) from the same antenna. Moreover we worked on what we want to achieve in  this upcoming period. In June we focused our work on internal issues, and we launched the Open Call for hosting the popular event called Renove.
I am very happy as well to see how good the AeGeENDA is working. It is a project that we started one year ago, and involves the Portuguese, French and Spanish members. The AeGeENDA team just launched the 25th edition.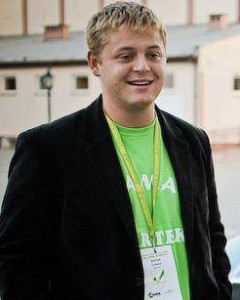 Bartek Sudorowski
Spring Agora Rhein-Neckar was an amazing event that started my next half year as a member of Network Commission. Last months have been very fruitful for me because I started to implement the second part of my plan for my part of the Network. In my opinion involvement of members of my Network in European level was always a big problem. For that reason, I conducted a European level training session with all presidents of my locals and my Subcommies. Thanks to that, their knowledge is much larger than before. Moreover, I also asked them to carry out the same training session for members of their locals. I was working with AEGEE-Łódź and AEGEE-Gliwice with support from AEGEE-Gdańsk to stabilize the situation there. It was very important for AEGEE Łódź because they had serious problems with activities. That is why I want to organise an LTC there in autumn.
I attended the Skype meetings with Netcommies and with my locals and Subcommies as well. I was at our NetCom Meeting in Brussels (in May). That meeting made our team integrated and Network will gain a lot of new concepts and ideas. I am currently in the process of organizing a National Student NGOs Conference with Polish Ministry of Higher Education. Its aim is improving cooperation between organizations such as AEGEE, the Ministry and universities. We want to be more recognizable on the map of Europe. Inez and I are responsible for the Autumn Network Meeting in Poznań. Moreover, I issued an Open Call for host local of Spring Network Meeting 2014 and I gave the vote to all presidents of my locals. This was the first such situation when the decision about NWM had been put into the hands of Network, but it is a NWM so who is to decide if not members? In the results of that decision next NWM will be organized by AEGEE Gliwice and AEGEE Katowice as 'Spring Network Meeting Silesia 2014'. Currently I am supervising the SU preparation of my locals.