Ever since its establishment in 1999, the AEGEE Academy has been working hard to develop and strengthen the human resources of AEGEE and to stimulate the motivation of its members, by providing them with non-formal learning experiences. Last April the new board of the Academy was elected, starting their term on the 1st of June after their Knowledge Transfer. Next to this, the Academy also signed the Convention d'Adhesion during Spring Agora Patra. The AEGEEan spoke to the board of the Academy to find out more about their achievements and plans for the future.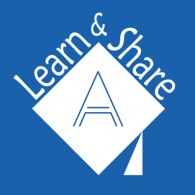 Currently, the board of the Academy consists of eight members, namely: Speaker/PR Responsible Andra Berila (AEGEE-Bucuresti), Treasurer Patrick Scholz (AEGEE-Aachen), Secretary John Eikosidekas (AEGEE-Patra), HR Manager and External Relations responsible Urša Svetelj (AEGEE-Ljubljana), Database Manager Michele Minuti (AEGEE-Brescia), IT Responsible and Board Assistant Costas Deltouzos (AEGEE-Patra), Alumni Coordinator, Network Communication Assistant and Board Assistant Maartje Natrop (AEGEE-Utrecht) and Mentorship Program Responsible and Board Assistant Lyda Michopoulou (AEGEE-Leuven).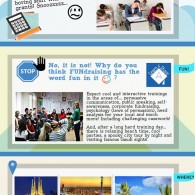 Although only active for a few weeks now, the new board already has great plans upcoming, like the European School of Entrepeneurship (ESE), organised together with Youth unEmployment this September in Gran Canaria, the Fundraising European School (FRES) hosted by AEGEE-Barcelona in October, the Public Relations European School (PRES) hosted by AEGEE-Poznan in November and the Summer University Project School (SUPS) hosted by AEGEE-Cluj-Napoca in December. Besides these great events, plans already have been made for Spring 2015 too. As Andra tells us: "We are planning to organise a Self-Development European School (SES), Training for Trainers (T4T), Human Resources European School (HRES) and European School 2 (ES2)."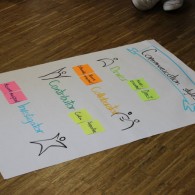 However, it's not only the new board that is new. The Academy itself also got a new status, signing the Convention d'Adhesion at Spring Agora Patra. As Maartje explains: "Since we signed the Convention d'Adhesion, we are no longer a working group. It was a strange place to be in, as we have never really been a working group and therefore couldn't comply with the requirements. Now we are officially an independent partner organisation of AEGEE, but serving the network remains our main priority. In practice you will not really feel or see the changes, it is just paperwork, but we will keep on rocking as always."
And rocking is what the Academy has been doing lately. Thanks to the hard work of the former board, the Academy managed to "make the Academy rise from the ashes like a phoenix", as Antonija Parat said before. "We have had an amazing board term.", Maartje says, which also shows in the achievements made during the past half year. "We built a new website including an interactive map of trainers and a trainer database, a big online materials database, a new HR booklet, new HR strategy with different levels for trainers (candidate, trainer, senior, alumni), new PR strategy including a new Facebook page and small recruitment movie and we have been rocking a lot of European Schools, Training for Trainers and trainings at the Agora. We did a lot of work behind the scenes as well, like standardizing templates for presentations, Open Calls and creating knowledge transfer manuals for the future boards."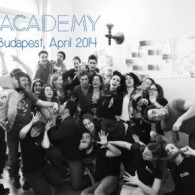 The database for training materials is a never ending but very thankful job, according to Michele. "Brick by brick we build a house. I am collecting materials of trainers and especially of Academy events and some Network Meetings. At the moment we have the materials, but we have to update them and increase the quality. The best part of my job is that there is no end. My motto is: 'To collect data is a step for knowledge, but to share is a step for community.'" Another important job is the website, which got updated in January. "The previous website of the Academy had an old fashioned design and its content was rather outdated, so when we launched the new one all of our trainers were excited about it", Costas says. "The new website's design is fresh and modern, the content is better structured and easy to find and we have some new features. The main addition that made everyone happy was the trainers' database. Now it's easy for everyone to see a list of our trainers and alumni with details about them and where they are located."
Although the Training for Trainers that took place in April in Budapest already resulted in twenty new trainers, the Academy is always open to new applications. This can be done by applying on the website through a form, or by attending the next Training for Trainers in Spring 2015. Want to find out more about the Academy? Take a look at their website!
Written by Svenja van der Tol, AEGEE-Nijmegen