Every year the Academy, in cooperation with the Public Relations Committee, organises a one week training: the Public Relations European School (PRES). This event is an unique opportunity to develop skills in terms of PR strategy and in particular in the fields of corporate identity, presentation techniques and development of PR materials. This year, PRES will take place in Poznań, Poland (23/11/2014 – 30/11/2014): The AEGEEan met Zsofia Komaromi (AEGEE-Budapest), manager of this upcoming event, in order to understand what we should expect of the next edition of PRES.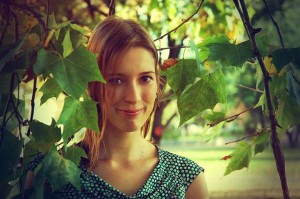 The AEGEEan: Zsofia, can you tell us what we should expect from the next PRES in Poznań?
Zsofia: We have a great team of trainers working on the program of PRES right now, so participants should expect a week packed with exciting training sessions and workshops as well as invited guest speakers from the corporate sector. Thanks to the organizers in Poznań, a social program in the evenings and a sightseeing tour will complement these sessions.
Which are the main topics of this upcoming event?
In each element of PRES, we focus on giving participants practical knowledge and providing them with an opportunity to explore and develop their skills. The main aim of PRES is to support participants in taking a strategic view on PR and communications and help them explore the various tools, channels and best practices that they can use in order to drive the success of their antenna or European level project. Within this framework, we will cover the topics of branding, online communication, social media and media relations. Another important element of PRES is using creative messages and communication tools in order to get the message of AEGEE across and stand out from the crowd of an increasing amount of youth organisations.
What can you tell us about the trainers and the training methods?
We have a team of six trainers (you can get to know them here) who have a lot of experience in PR in NGOs, as well in the corporate sector. Many of the trainers are also members of the Public Relations Committee and Mayri Tiido, Projects and Communications Director, will also be joining us for the event.
As for the training methods, we would like to make PRES as interactive as possible, and thus allow participants to learn by doing and learning from the experiences of each other. Real-life case studies will also be an essential part of PRES, allowing participants to put their knowledge into practice, while contributing to AEGEE's projects too.
According to you, who are the ideal participants of Public Relations European School?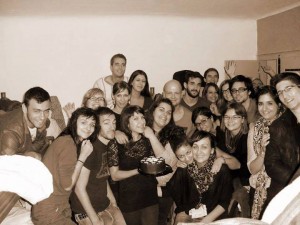 We are looking for participants who would like to work in the field of PR in their local or on the European level of AEGEE. They should be enthusiastic to learn and develop their skills while exploring their creative side.
In which terms do you think that the upcoming PRES may influence a member or local's activity?
I think that PRES provides a great opportunity to learn from the best practices of other locals and come up with new and improved ways for doing PR after the event. As for the members, we hope that PRES will motivate them to contribute to the work of AEGEE on the local or the European level.
Why shouldAEGEEans apply for this event?
They should apply because PRES is a great opportunity for them to learn from experts as well as their peers and at the same time get inspiration or figure out what could be the next step for them in their AEGEE career.
So what are you waiting for? Join PRES this autumn!
For further information visit the official website and follow PRES on facebook.
Written by Larisa Smajlagic, AEGEE-Verona