New AEGEE members need to be motivated in order to get active and discover everything that the association has to offer them and what they can offer to, in order to both develop. That's why, there is Local Training Course which is designed for locals that want to train and motivate their members. A weekend long training will combine the acquiring of skills and knowledge with a lot of fun and motivation to work in AEGEE. The LTC is based on the concept of the European School, the well known high-quality training events in AEGEE.
Organising a Local Training Course is also part of fulfilling the Antenna Criterion which says "Have organised a Local Training Course at least once within the last year." and "The organisation of the Local Training Course is monitored and approved by the Network Commission, or another organ or ordinary member of AEGEE-Europe approved by the Comité Directeur." The purpose of this criterion is to raise awareness among the members on what AEGEE is and what their possibilities are in the association, to provide them with the necessary skills in order to become active members and organize events in their local and acknowledge the boards of their responsibility to educate the members.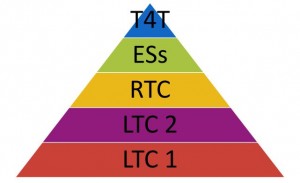 At Spring AgorAsturias 2015 a new Strategy for learning and training of AEGEE was approved by the Agora together with proposals regarding the definitions of trainings and the compulsory criterion of the Local Training Course for each AEGEE local. Since then, LTC will be divided in two levels. The first one, LTC 1, aims at integrating AEGEE members into an AEGEE local and has compulsory parts which are AEGEE Identity, AEGEE History, the structure of AEGEE and an introduction into the AEGEE local and its activities together with a session about event management skills. The second level is LTC 2 and aims at training AEGEE members with knowledge and skills to get them involved in the work of AEGEE. As well as the first level, it has compulsory parts which are sessions about communication channels in AEGEE, training opportunities in AEGEE, thematic projects of AEGEE and project management and communication skills in a team.
This time of the year is the time for Local Training Courses among the network. In order to find out why they chose to organise one and how it went, we randomly chose some antennas and asked them about LTC.
"We decided to organize a LTC so we could integrate the new members of our antenna, thus enabling them to have a complete view of the AEGEE – we dealt with AEGEE history, AEGEE identity and vision, with the Action Agenda, the AEGEE structure, the international oportunities offered by the association and how an antenna works. After that, they discovered our local. We want them to travel all over Europe." said Luca Ciucci, Secretary of AEGEE-Pisa.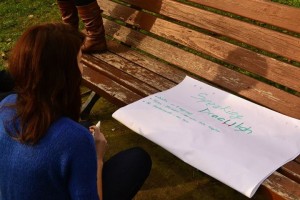 Alin Georgescu, President of AEGEE-Ploiești, told us that "a LTC is the best way to introduce the AEGEE spirit to our new recruits. The majority of them are young people on their first year of university. However, they were getting involved especially when we worked in groups on Strategic Plan and tried to create projects on each one of focus areas." AEGEE-Chișinău spent three days outside the city with the new recruited members and they earned some skills and experience before they got involved in the association, as President of the local, Andrei Dodița, told us.
Few weeks before Autumn Agora Kiev 2015, AEGEE-Moskva organiaed a Local Training Course 2 in their local. "We had a lot of workshops and trainings all day with qualified trainers and speakers. We discussed topics such as communication channels, training opportunities, project management, thematic projects, communication in the team. But also, we added some trainings and presentations regarding AEGEE inspiration, teambuilding, board position.", said Dmitry Shishmarev, former Human Resources Responsible of AEGEE-Moskva.
Local Training Courses do give the members a new perspective about the association, as well as showing them their opportunities, help them develop and grow at once with the local of which they are part of.
Written by Raluca Radu, AEGEE-Cluj-Napoca