Agora Bergamo is approaching day by day and you'd better prepare yourself both physically and mentally for it, because it's about to become real in less than a week! Beside the necessary things you need to take with you undoubtedly, we want to help you with a few cool tips which you have to take into account once you are there in order to survive! So, take notes because you will need them! Especially if you are a newbie at your first Agora! 
#1 Tip: Drink A LOT of Coffee!
Every oldie in AEGEE knows that at each Agora, during morning plenaries, half of the people in the room are
sleeping, or are half asleep because of last night's party, of course. Whether it's on the floor, on the chairs, on someone's lap, it's the same scenery. The "Sleeping AEGEEans" Facebook page is full after each statutory events with weird sleeping faces on weird positions or even places. Yeah, we have seen a lot of creativity among those people! So, as you can already imagine, the most essential thing to do at an Agora is drink COFFEE and A LOT OF IT! There are lots of intensive activities which require your attention and full cooperation sometimes. So drink a cup or ten or you might lose a lot of insightful information or the key moments of this event!
#2 Tip: Take an External Battery everywhere with you!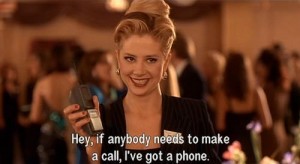 That's right. You will need it to charge your phone during the event, so as be able to use it during boring times or if you need to check some important issues. If you don't own an external battery, you can also buy one from the Summer University Coordination Team (SUCT) who are selling them during the Agora! Dibs!
#Tip 3: Take Vitamin C every morning!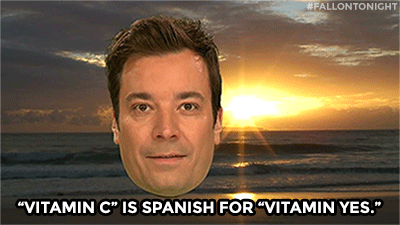 It's well known the fact that if you take vitamin C after a long night of party and alcohol, it kills off the hangover. It couldn't be more true! Vitamin C is an antioxidant. Alcohol depresses your immune system, leaving you wide open to colds and other viruses. As alcohol metabolizes and our body detoxifies itself, a substantial number of free radicals are released into our body. Vitamin C's antioxidant qualities help fight free radicals in our body and generally alleviates headaches. So, you can say it's also a good way to prevent getting the flu or other illness. It's a win-win!
#Tip 4: Take earlier showers in the morning or later during night! 
It's not a surprise that during every Agora there is a queue of people starting from the gym and all the way to the bathrooms. People in their towels wait in line for their limited time to use the showers. It's crazy. It's messy. It's hot. It's Agora's most often problem, not enough showers, not enough time. However, it has been said since "ancient times" that you would have a better chance at taking a normal shower, if you wake up in the morning earlier than the others, or during the night when everyone is at the party or even sleeping.
#Tip 5: Don't come late to the European Night!

Yes, we have arrived to the most important tip of an AEGEE event. European Night! It's always great when people
bring a little bit of taste from their own culture and nation during a nice small event organised in AEGEE. However, when it comes to an Agora, it's the mother of all European Nights in one place! With large quantities of alcohol and all kinds of sweets, you cannot be late for this party! No, sir! Everyone knows that the best drinks finish first and fast! Come late and you will also miss the chance to enjoy your time with others at the same time and it will be sad for you when everyone is really enjoying themselves and you are still sipping some weird drink from Finland.
We gave you some tips, now you figure out the rest! See you at Agora Bergamo!
Written by Gabriela Geană, AEGEE-București