Spring is right in front of us and Spring Network Meetings follow closely. The Network is once again presented with ten amazing opportunities to grow stronger together, create fruitful alliances and share best practices. Here you can find AEGEE-Bamberg, AEGEE-Gdansk, AEGEE-Novi Sad, AEGEE-Torino and AEGEE-Yerevan. For the previous five, click here. 
NWM Bamberg: We'll be Royals [upgrade yourself]!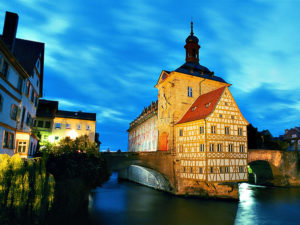 Royals – Lorde AEGEE-Bamberg
And we'll never be royals.
It don't run in our blood,
That kind of lux just ain't is for us.
We crave a different royal kind of buzz.
Let me be your ruler, you can call me Queen  Sir Heinrich II
And baby I'll rule (I'll rule, I'll rule, I'll rule)
Let me live that fantasy.
My AEGEE friends,
Your majesty Sir Heinrich II invites his imperial followership to an accolade and induction of his most faithful supporters to receive a knighthood in his beautiful city of residence, Bamberg!
"Upgrade yourself by attending this gathering of 25 members of the noble AEGEE-family that will take place between the 20th and 23rd of April. You will not only be offered inspiring workshops, discussion panels and debates in a royal city flair, but plenty of extras that will constitute the royal flair of this event!"
Facebook event: https://www.facebook.com/events/735094903322354/
NWM Gdansk: The Greatest ones Do Now!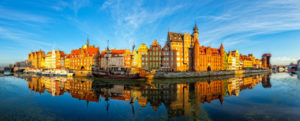 Yo, did you miss Agora? The event when dozens of people have a time of their lives? If the answer is "yes", or "maybe", or even "no", just think for a while if you want to improve yourself and learn something essential by the beautiful Baltic Sea. Baltic Sea, huh, doesn't it sound exciting? NWM Gdansk is your best option! Or at least, organisers think so! Now imagine: 100 amazing AEGEEans will come together to discover different areas, share their ideas and present themselves! Fantastic trainers from AEGEE and BEST! It is going to be something new, stunning, fabulous, something that AEGEE has not seen before… Well, there are a lot of catchy phrases, so to check all of them out – just apply until the 6th of March! It is your occasion to be the Greatest! #GDN
Facebook event: https://www.facebook.com/events/632077763643140/
NWM Novi Sad: European by birth. AEGEEan by choice. In Novi Sad on purpouse.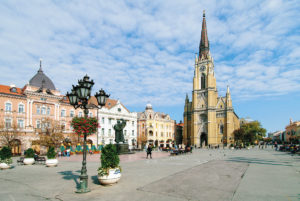 The second largest city of Serbia, the industrial and financial center often considered as the co-capital of Belgrade, the European Capital of culture of 2021, European Youth Capital for 2019, the Youthful musical city where the Best Major European award-winning festival EXIT happens ever since 2000- the new era of a new age and… is there more? Oh, there is more. YOU can add more by getting more! And if you are thinking "When would be the right time to go? Does Spring 2017 seem like a good time?", it is certainly the right time! Visit the Balkans, especially if for the first time. Afterwards, you will always want to come back. Right next to the warm and welcoming spirit of the city together with a lot of rich cultural learning, the total catch is simply to come and see- new FA, AEGEE (huge!) achievements: we know how and where, we know why, we are just missing with whom. Networking and strengthening, blending the joint visions into common missions, it is all about getting better. Acknowledge your European self and… Get to learn, get to lead!
Facebook event: https://www.facebook.com/events/209560836180310/
NWM Torino: Not a Waste of Money!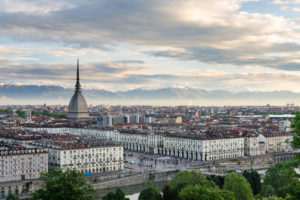 AEGEE-Torino is a crazy antenna and their events always have to be huuuge. That is why we decided to have 60 participants in our NWM. The sessions are going to be held in an amazing location in the middle of a park, a few minutes away from the main square and on the Po river bank. The programme will be fun and interactive, the social programme will be tremendous (participants will have the opportunity to take part in the famous "use your tongue" aperitif) and it will be also the best season to visit our great city. It is going to be absolutely fantastic and you are going to pay for it (but we promise it will be No Waste of Money). Save the dates!
Facebook event: https://www.facebook.com/events/1835333460083036/
NWM Yerevan: HAY power!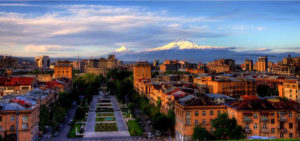 NWM Yerevan: HAY power. You are probably wondering what does these 3 letters mean. Sorry, but I am not going to tell you that right now. All I can say is that if you come to Yerevan in May 2017 you will not regret it. Intensive sessions during the afternoon, national dances and music in the evening, an international team and hospitable local organisers, delicious cuisine and a wonderful city, a place for discussion and motivation to be born. Forget about borders in your head and distance on the map. Come and get inspired!
Facebook event: https://www.facebook.com/events/1439540256344976/
This is part two of a two-parts article. For part one, click here.
Written by the Network Commission of AEGEE-Europe