The upcoming Agora is a place where a new generation of NetCommies is going to be elected. The Network Commission has always been one of the most crucial Commission we had in our Network, but now maybe even more than ever. Celia believes she is motivated enough and ready to take the job. She would like to lead by example her assigned locals, pushing them to fulfill the Antenna Criteria and getting stronger.
The AEGEEan: Who are you? For what do we know you?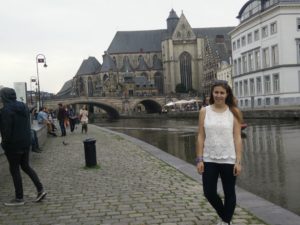 Celia: To define myself there are some aspects that I consider essential.
First of all, talking about me inside AEGEE I have been a member of AEGEE-Zaragoza since 2013 and I am active from the beginning. Currently, I am president of this antenna and also subcommissioner of the Network Commission. Additionally, I collaborate with the Gender Equality Interest Group.
Secondly, I consider myself as a hurricane of energy, I love doing always new things and getting engaged with new projects. I am a tidy and responsible girl, but at the same time, I have a lot of creativity and a pinch of craziness, I love enjoying every moment of my life.
Last but not least, as many members of AEGEE, I love travelling and meeting new people and new cultures around the world.
Describe your ideal leader. Is a Netcommie a leader? Why? How can you be that leader you described?
In my opinion, a leader has to be an example to follow, a role model, a person who knows how to develop strategies to achieve common a goal making everyone feel involved and working on the things they are best on. I think a leader is also a person willing to receive feedback and continuously making the team grow.
A Netcommie then has many similarities with this definition: I believe it's important to be willing to listen to its team and to the different locals. It's crucial to have great teamwork to bear in mind all the opinions and feelings of the team members trying to get everyone on board, feeling comfortable and heard in every moment.
In my case, I consider myself a person open to feedback and to work within a team. Along these years in AEGEE I have worked in a team in several occasions as leader (being president or main organiser of events for instance) feeling comfortable and trying to get better little by little.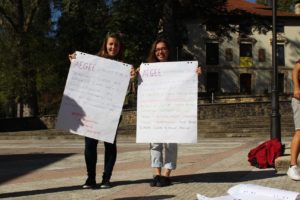 What are the NetCom projects you are more interested to contribute to? Why?
If I have to choose one, I would choose the Mentorship system. I think it's always very interesting to be able to learn from other locals and to put people in touch so that they can share their experiences and anecdotes. In this way they can develop stronger bonds among locals and learn from each other. Related to this, I would want to work on a Toolkit for contacts to make it more accessible for people interested in founding an antenna to achieve what they want in every moment.
What do you think about the Antenna Criteria Reform introduced at Agora Enschede? Would you like to change something?
In my opinion the Antenna Criteria Reform has been a great method to make the Antenna Criteria more adequate to the reality of the locals. I think this is the kind of revisions that should be carried out constantly getting adapted to the needs of the locals so they don't become a barrier for the locals to grow but a method to make them stronger. Antenna Criteria currently don't reflect the needs of the locals and therefore I would not want just to check if all the locals have everything done but also to get to know the reasons behind an antenna not accomplishing them. This would allow me to help them grow and get stronger.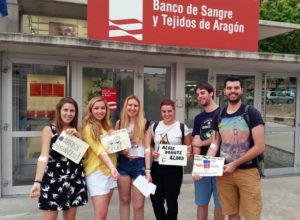 In the Network Status Update email that the Network received some days ago, there were many locals in danger, would you like to comment this? How will you work to change this situation?
It's truly sad to see that many antennae are in risk to be downgraded but I am aware of the huge work that some people are doing in order to avoid that. I trust in the work of the Network Commission to improve the situation every time and help locals to get developed. With the collaboration of the subcommies, I would like to have a permanent contact with the locals and get more approachable to them to understand fully their needs. This would help us not just to make sure the Antenna Criteria are followed but also to motivate the local to work in the right direction. Many times, antennae don't fully understand antenna criteria work or which are the AC they have to fulfill. There could be a project to be implemented all along the network to explain properly what AC are, which one each antenna should fulfill and more importantly, how to fulfill them. There could be a very visual manual containing links to forms, KT documents explaining things in details, etc.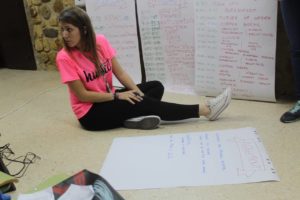 In your programme you say that you would like to bring the AEGEE Bodies closer to the members, but the strategy you proposed seems the other way around: to bring the members closer to the AEGEE Bodies. Can you tell us something you would do in order to bring the AEGEE bodies closer to the members?
Actually I think both are important. On the one hand, it's crucial to allow members to know the European Bodies, what do they work on, how they can get in touch with each other, to show they are friendly and they are willing to help. On the other hand, it's also very important to work with different European Bodies to be able to help the locals in any issue they may find. As Network Commissioner, I would want to count on the support of the European Bodies and to be able to work with them. To put them in touch I would want them to collaborate not just at NWM but also at LTCs or RTCs for instance.
To ensure continuity and stability, among the other things, you wrote that you would like to continue the projects made by "La Nave" locals called "Connecting Locals" and "Local of the Month". What would you do to ensure continuity if "La Nave" locals won't be assigned to you?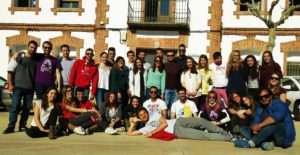 All the projects carried out in La Nave locals could be easily transferable to any other local. Having the experience of being Alejandra's subcommie, I would be able to take those and apply them into the reality of the specific locals or even to the whole Network.
It would also motivate other Netcommies to continue and implement these projects.
Describe the features of "the perfect NetCommie".
First of all, I would want to emphasise that it would have to be a friendly person, open to new ideas, to receive feedback, to include changes and to improve for the Network. Additionally, I think this perfect NetCommie would have to be a hard worker and proactive person open to try new things, learn from mistakes and not fearing to make new mistakes by changing for the better
How would you like to support the CD in your daily work?
I think it's important to work in close relation with the CD as they are also aware of the Network status and they are a great source of ideas and information which is very convenient for the work of the Netcom team.
I also like the Netcom-CD pair system that is already in play and I would want to keep it as I think it's a great way of working together having two European bodies in touch.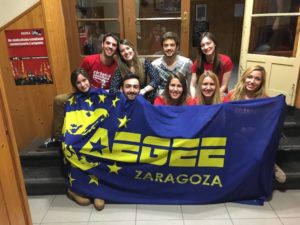 Furthermore, I want to work closely with the CD to organise the NWMs together with the team of subcommies and the hosting local in order to have a fruitful and nice cooperation. I think it's also very important to bring closer the work of the CD to the locals and make more visible what they do and how friendly they are to help in any issue the members may have.
Why would we need to vote for you?
One of the most important things I think it's needed for any position you run for is the motivation and, that, I have way more than enough!
I'm willing to start to work in this new adventure and face the new challenges it brings me. Every time I take any responsibility, I fight until the last moment and I do whatever is in my hand to achieve my objectives. I can't imagine giving up or not doing my best every day. I would like to bring this motivation to the rest of the team to be able to have a nice working atmosphere and to coordinate plenty of project helping the locals every time. I love helping and being in touch with people, understanding the different cases and trying to empathise, giving always my help and my hand for anything that´s needed. I'm a real doer and I love getting really involved to solve all different sort of challenges!
You can read her full candidature here.
Written by Lisa Gregis, AEGEE-Bergamo