Few days are missing to Autumn Agora Catania, and one of the most important decisions we will make, is to choose the best people for the Network Commission. Alin Georgescu has already worked as a NetCommie for one year and would like to dare again and commit himself to the Network.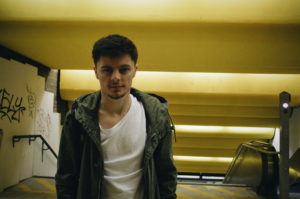 The AEGEEan: Who are you? For what do we know you?
Alin: Hard question. We don't usually ask ourselves who we are, and if we do, we come with some cliché answers. I can say I let my actions say who I am (See? Cliché!) and I'm not concerned about this question to be honest. I can be consider a traveller, I like to explore places, people, thoughts, ideas, buildings, everything. So yeah, I can define myself as traveller.
You have already been a NetCom for one year, how would you comment your year as a NetCommie?
Challenging. I didn't expect it to be so damn challenging, honestly. I hate bureaucracy, and as a NetComm you have a lot. But I don't mind, we are a team and I've always found support when I needed. But overall it's good, I say it is 'cause my term is not over yet, I still have until December. I want to continue, I feel I didn't finish with this. So if something makes you wish for more, that's good, no?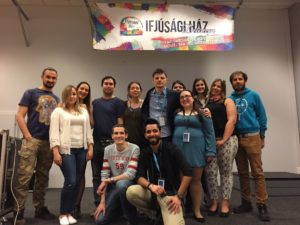 What did you achieve in your year as a NetCommie? Why would you like to run again?
I was able to come closer to AEGEEans and European Bodies. But most importantly, closer to the members from many locals. I would like to run again because I need more time. I came to that point when I've met the difficulties that locals are facing, I want to change the way we see the Network Meetings as training courses. In NWM Debrecen I did it differently, it was a meeting between members, a space for reflection and connecting, learning and sharing. I want more of these events. I will do it in Cluj Napoca and hopefully two more times. I want to prove that it is possible this way and there can be an amazing outcome from it.
You wrote in your programme that you would like to stabilise the current state of the locals you're responsible for, did you notice something else that might need your commitment after one year in the NetCom?
Isn't it enough? The engine of our organisation is at local level. No matter how many new, awesome and life changing ideas or initiatives we have, we start at local level. We are a big organisation and we have an impact at European level because we have many locals. Unfortunately we forget that a big number is made by small numbers, our members and locals. We have to focus more on their REAL needs, strengthen their activities, management and resources. This is what I want to work on, for me this is top priority: the local level.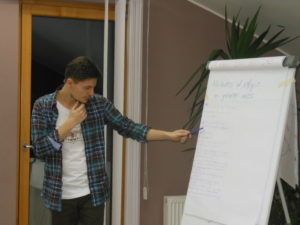 How is the Antenna Criteria Reform, approved during Agora Enschede, working?
Less bureaucracy, but there's space for improvement.
In the Network Status Update email that the Network received there were many locals in danger, would you like to comment this and how you will work to change this situation?
Unfortunately this is the real state of the Network that we didn't want to see for a long time. I will continue what I've done so far, building a good relationship between locals, trying to improve their activities, their recruitment process and members. Network Meeting will help. Also more thematic projects funded from different grants would do the work. Currently I'm gaining more and more knowledge on this and I'm planning to work closely with locals on applying for Erasmus+ funds. Also criteria should, and they will, suffer some changes, many locals are suffering and are on that list just because of bureaucracy.
Would you prefer a Network of few strong locals or one of many common ones?
Definitely more locals, we have to create the opportunity for as many young people as possible to join our organisation and our goals. A "natural" selection will always exist but we have to open our network for everyone. Maybe one member from a weak local can be the next President of AEGEE Europe, who can deny it?
Describe the features of "the perfect NetCommie". 
There is no such a thing as perfect. There is just the will to constantly learn, improve yourself and never give up.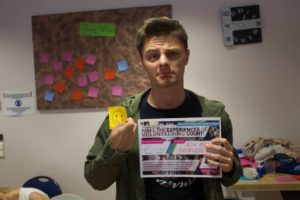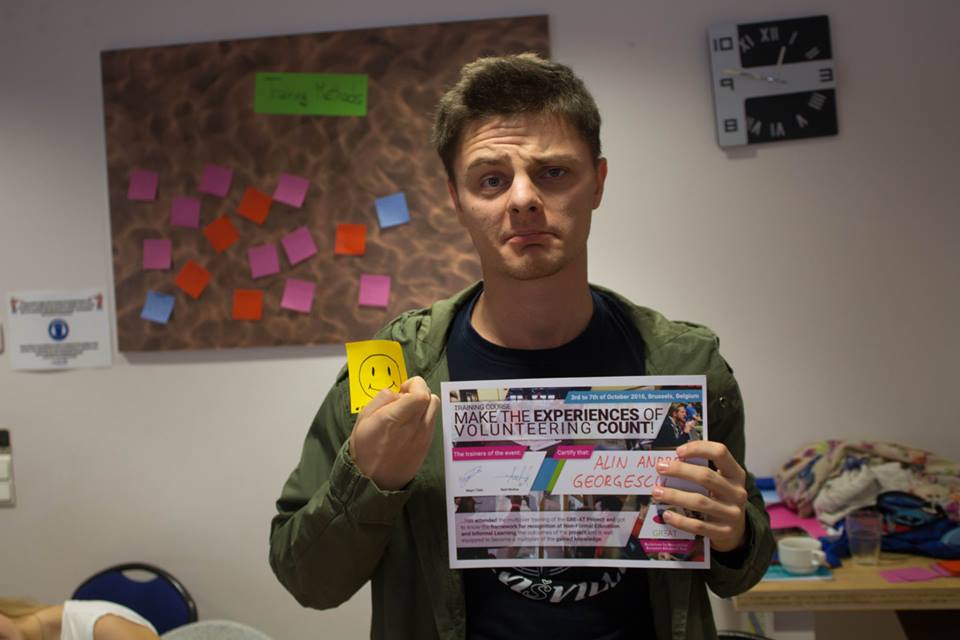 In your motivation we can read "During last months I came to the conclusion, there is more work that I have to do from this position so I want to continue". Can you be more specific about what kind of work would you like to carry out if you are elected?
In my motivation I wrote this for the simple reason that almost no one is reading it. Yeah, some people can accuse me I'm too honest, but this is reality, jut few people are reading 70% of what we write in AEGEE. I will mention again the Network Meeting, the way I see it differently than what we do it now, a mix of trainings after which we get almost nothing, you are just tired and hungover probably. I need this time to proof that we can do way more and really use this events to strengthen our Network. I would also apply for grants, which needs time, and I will focus on planning and a good management. The locals that I'm responsible for need better strategy for recruitment, activities and managing their members. Some of them are even writing that "we need some magic to make the youth do something". The lack of motivation is still a big issue in our Network and if you combine this with some bureaucracy (I think I used it too many times), you have locals endangered.
Why would we need to vote for you?
Because I can bring something new in AEGEE. Because I'm not perfect but I'm working on it. Because I constantly learn, reflect and share. Because I'm committed to this job.
Question from the Network:
You're running for your second term in Net.Com. In your current experience as Netcommie what you consider the best goal you achieved and which you in the top urgent to solve or complete? (Consider your personal experience and your assigned locals)
Network Meeting Debrecen is the biggest achievement. Network Meeting Cluj Napoca is the next.
You can read his full candidature here.
Written by Lisa Gregis, AEGEE-Bergamo