When you meet Francesca Zorcolo from AEGEE-Cagliari, you can tell straight away that she is an active member of our association. She was vice-president and president of her local, main organiser for NWM Cagliari 2106, subcommie for the Rainbow for Netcom Gabriele Scollo. Now candidating for the Network Commission.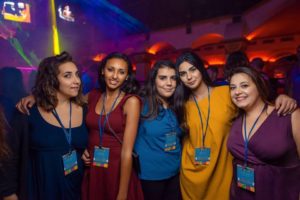 The AEGEEan: How would you describe yourself?
Francesca: My name is Francesca, but I love to be called  "Zorci", I currently study Economy and management at the University of Cagliari but I'm going to finish soon –luckily- ahahah. I'm 24 and I'm from AEGEE-Cagliari. I have been a member since 2014 and from the very first moment I've always been an active member, I've been for two years on the board and now I'm subcommie for the Netcom Gabriele.
Why did you choose to candidate for the Network Commission?
As I said before, I have been in AEGEE since 2014 and in these past years I've gained experience, I've learnt a lot about what locals need and how to support them and that's exactly what I would like to do: support locals, make them shine and be present for everything they could need, giving them my time and the resources they need.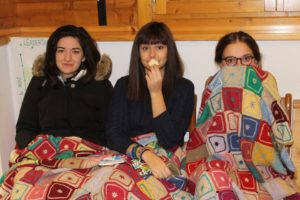 What would be your main objective as a member of NetCom?
Certainly, I would like to work together with the Netcom team to study and put in action a recruiting strategy to spread among our locals in order to solve the problem of decreasing numbers in memberships that AEGEE is facing now. Then I would like to create a strong collaboration among locals and between locals and European Bodies, in this way the right field to share best practices, resources and opinions can be created.
Who would you say is your best source of inspiration in AEGEE?
Aww I didn't expect this question! I cannot nominate just one, so I answer with Lisa Gregis, because she's a hard worker and she has inspired me to dream big and to realise bigger! Marina Klancic, because I love the way she works and she keeps me motivated to give my best to the Network Commission and of course Mattia Abis, because I think he had a great impact on the Network when he was Netcommie and his feedbacks are still for me the most important I can receive.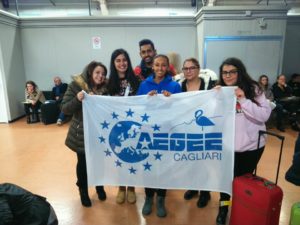 You mention in your application that you would you like to create a strong cooperation spirit among locals. How do you plan to achieve this result?
First, I would like to create chances to get to know each other: through live meeting at events, but even through hangouts, challenges, inviting them to introduce themselves in the locals group and creating focus groups about common interest issues. Then, I would like to invite them to share their best practices filling jointly folders about different subjects, like PR, HR, FR and so on. And lastly inviting locals to organise events, such as Summer Universities or RTC or Promotion Days, together, in this way even those locals which suffer from a lack of members could organise something to involve new ones.
But I would like to know the opinion of the Netcom team and the Subcommie team for building a well-studied strategy together.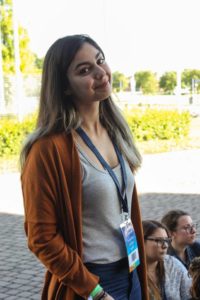 You live in Sardinia. Do you think this might be an obstacle for you when you need to visit your locals?
I think not, Sardinia is well-connected with everywhere by plane and by ferry, we have low-cost companies and special offers that connect Sardinia to Italy, so definitely it won't be a problem.
How do you envision cooperation with your fellow NetCommies?
I think we will set up common projects and go on with those that are currently working, and I imagine our cooperation will be like a constant sharing of opinion and points of view. I hope we will support each other in case we would have any problem or doubt!
Do you already have an idea about your SubCommies team, in case you were elected?
I would like to collaborate again with some people I met this year, but I don't have a clear idea about it yet. I just know how I would like to work with them, I'd like to structure the subcommie team as Gabriele did before, giving them general tasks for help locals about different fields and giving them specific locals to support.
Questions from the Network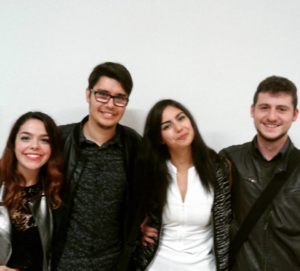 You have experience with Gabrielle's locals. Would you have a problem if you were assigned to other locals?
I'd say no, because if I will be elected I can count on the previous Netcom's knowledge transfer for those locals, probably I would choose subcommies who already got experience with some of those locals and of course, I would organise a meeting with all of the locals assigned to know them better
What's your opinion about cutting a wide series of useless Netcom criteria which just create useless bureaucracy?
As we have seen from the last email about the "possible changes in the Network", there is of course a problem regarding the Antenna Criteria, but now I cannot says what. Of course, this issue will be discussed with the Netcom team and our Network Director in order to find a solution that it's suitable for the locals and our network in general.
You can read her full candidature here.
Written by Firdevs Cazim