"Excuse me, is this a joke? I can't be a member of the month, I'm not THAT active." (Ruslan Kvitnevyi, 2021) I honestly believed that I had found myself with no person to interview and that this January would be member-of-the-month-less. But it turns out our interviewee is just like that, such a modest person – and admittedly, has a peculiar sense of humour- who couldn't believe he had been selected! Which you will find hard to believe when you read the interview – and some bonus info! I do believe we inaugurate this new year with great company, and proof that not even a pandemic is capable of stopping our AEGEE-spirit!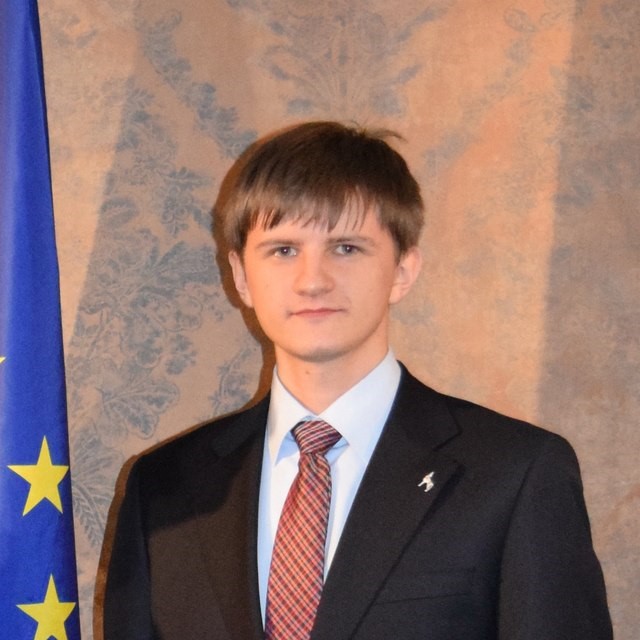 Congratulations on being awarded the Member of the Month! We are all eager to hear your AEGEE story.
Hello, Europe! My name is Ruslan Kvitnevyi, I'm from AEGEE-Lviv and I must say, I was pleasantly surprised by this award. Thank you! I joined AEGEE in November 2018 (officially became a member on January 8, 2019) by simply visiting an AEGEE presentation in my hometown – Lviv, Ukraine, and was hooked right away. The vision of borderless Europe really excited me and motivated me to know more about AEGEE. Over the last 2 years, I've already been in organiser-teams for various local events, served the local as its President (2019-2020) and now serving as its Advisory board member. I also joined both the Network Commission of AEGEE-Europe, first as a Sub-Commissioner last year, now as Network Commissioner of the Wild East Area, and AEGEE Eastern Partnership Project Content team member.
What has been the highlight of your time in AEGEE?
A yearly service as AEGEE-Lviv's President. It's been a wild ride, especially the second half of it when COVID-19 hit hard.
What do your parents think about being so active in AEGEE?
They think I waste my time, energy, and money.
What was your life before AEGEE?
AEGEE has absorbed me fully, so I legit can't even remember those "dark times" before joining
What are some of the most memorable moments you've had in AEGEE?
Every event I attended and the people I met there left something special, but, If I had to pick, probably Autumn Agora Salerno 2019, as it was my first Agora and it's the biggest and finest AEGEE-Europe event where you have the opportunity to really feel the scale of the organisation itself, as well as the unity of young people across Europe.
Which AEGEE local would like to visit next and why?
As an AEGEE-Lviv member, it has to be our twin antenna AEGEE-Aachen, heard a lot of great news about the local and the city, as a Network Commissioner of the Wild East Area, naturally, all my appointed locals (17 in total), and as an AEGEE Eastern Partnership Project Content team member – AEGEE-Yerevan.
What are some ways in which AEGEE helped you in your life? (eg. professionally, personal development, communication skills, etc.)
I learned how to edit videos and photos, how to write texts, to work in an international team, improved time/stress/conflict management.
What are your words of wisdom to your fellow AEGEEans?
Stay positive and COVID negative.
Any closing remarks?
How's the weather? (c)