Do you AEGEEans know of those rare occasions when you encounter a piece of writing that is so raw in emotion that you can feel the enthusiasm in every letter? Well, this interview is one of those! And to make things even better, it is about AEGEE and the incredible ways in which it can shape someone's life! Of course, with moderation, as the interviewee rightly says! Coming from AEGEE-Delft, Julian van Loo has been chosen as our Member of the Month, February 2021!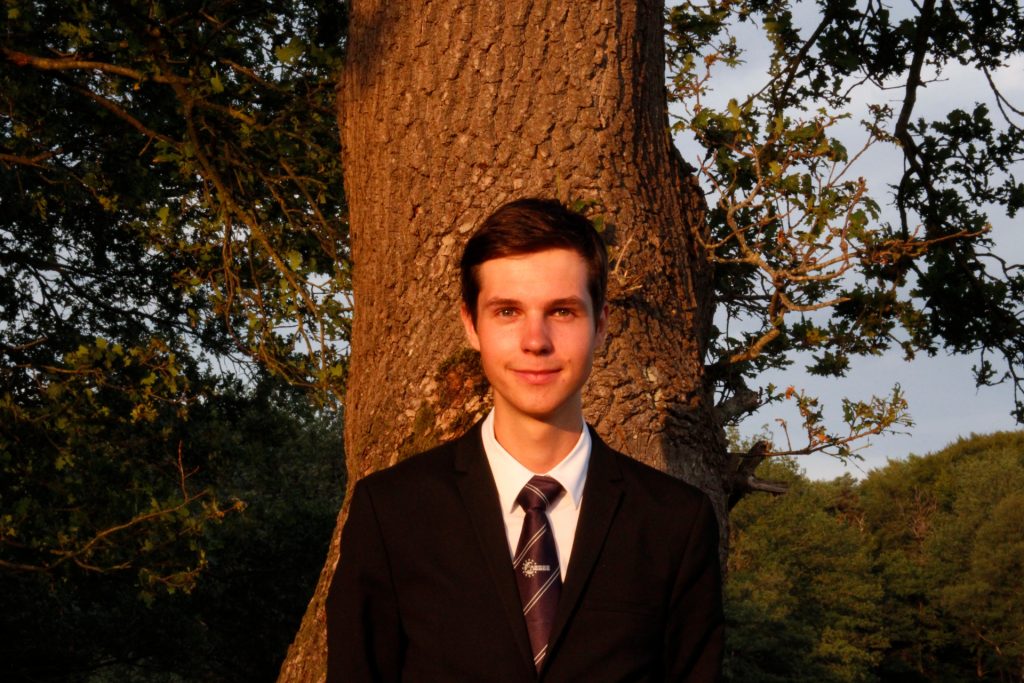 Congratulations on being awarded the Member of the Month! We are all eager to hear your AEGEE story.
First of all, thank you for this award! It feels rewarding to know when your work is appreciated :)
I joined AEGEE-Delft in the summer of 2016 when I started studying in Delft. The vibe of the AEGEEans was great and I felt part of the community right away. For three years I was very active on the local level and hitchhiked all over Europe, but I didn't do anything on the European level until I went to my first SU in Zagreb after being an AEGEEan for three years!
I immediately got addicted to European events and, during my board year in AEGEE-Delft, went to Agora Salerno, NWM Aachen, EPM Barcelona and NWM Zagreb – just before the lockdown – and many online events. In Salerno, I heard about the start of the Sustainability Committee, and have been a member since its inception.
I've now been a speaker of the committee together with the incredible Jullz for half a year. My latest endeavour in AEGEE was organizing the thematic conference of EPM 2021 as Content Manager, which has been a great experience!
What has been the highlight of your time in AEGEE?
Being secretary on the full-time board of AEGEE-Delft in 2019-2020 was an incredible and crazy year. I met amazing people, organised a lot of activities and went to so many great events. It is hard to choose a single highlight of that year, so I won't choose a moment, but I'll choose the team with whom I experienced it all; my lovely boardies Lars, Chris and Lynn.
What are some of the most memorable moments you've had in AEGEE?
'The Smells Like Green Spirit' SU of AEGEE-Zagreb; celebrating the European Night of Agora Salerno in a parking lot whilst waiting hours for the bus (and sneaking out of the beach club to swim in the sea at one of the parties); dining at a fancy restaurant for free after getting a ride from a very kind businessman from Montenegro when hitchhiking from Belgrade to Budapest; making and streaming a three-day online show to promote AEGEE-Delft during the pandemic; many nights in the Praćka karaoke bar with AEGEE-Zagreb; I could go on for days!
What are some of the ways in which AEGEE has helped you in your life?
Most importantly of all, AEGEE helped me discover my interests and passion. Without AEGEE, I wouldn't have the friends I have now, be studying the subject I am now, and have the self-confidence I have now. Many people say that AEGEE is the place where you can be yourself, and I agree, but would go even further: AEGEE is the place where you can shape yourself, your values and your world view.
AEGEE helped me understand my own boundaries and transformed them; both in a good way – I am doing things now I wouldn't have dared to five years ago – and in a bad way – I put a lot of pressure on myself and bit off more than I could chew. Luckily, AEGEEans also form a caring network, and through speaking to those around me I have learned not to work too hard!
What are your words of wisdom to your fellow AEGEEans?
Say yes, and try new things! There are many opportunities in AEGEE just waiting to be taken. You won't regret it ;)
But also: say no, and respect your own limits. There are only so many hours in a day, so don't overwork yourself. Focus on the things that matter most to you, do things well, and allow yourself a break.
Also, I cannot waste this opportunity to give some sustainability advice that we learned at the EPM Conference: recycling is the last resort. Better is repairing your stuff, sharing or reselling it, keeping it in use, or even better; not buying something you don't need!
Any closing remarks?
Hugs to all the amazing people I've met in this crazy adventure so far!