Dr. Vasiliki Garopoulou M.Sc.'s., Ph.D., P.D. is an Adapted Physical Exercise & Sport Science Educator and Neurorehabilitation & Medical Exercise Specialist. She holds 2 Post-Doc degrees, 2 Postgraduate Diplomas from A.U.Th Neurosciences Medical School, 2 postgraduate – vocational training certificates abroad. She also has a PhD in the Laboratory of Developmental Medicine & Special Needs Education in collaboration with the 2nd Neurology Dept. of AHEPA – A.U.Th Medical School. Currently she is working on her 3rd Post-Doc research at the A.U.Th Medical School and serves as Scientific collaborator at the 1st Neurology Dept. of AHEPA and Greek Association of Alzheimer's Disease and Related Disorders (Alzheimer Hellas). In this interview, she speaks about her experience withMultiple Sclerosis (MS).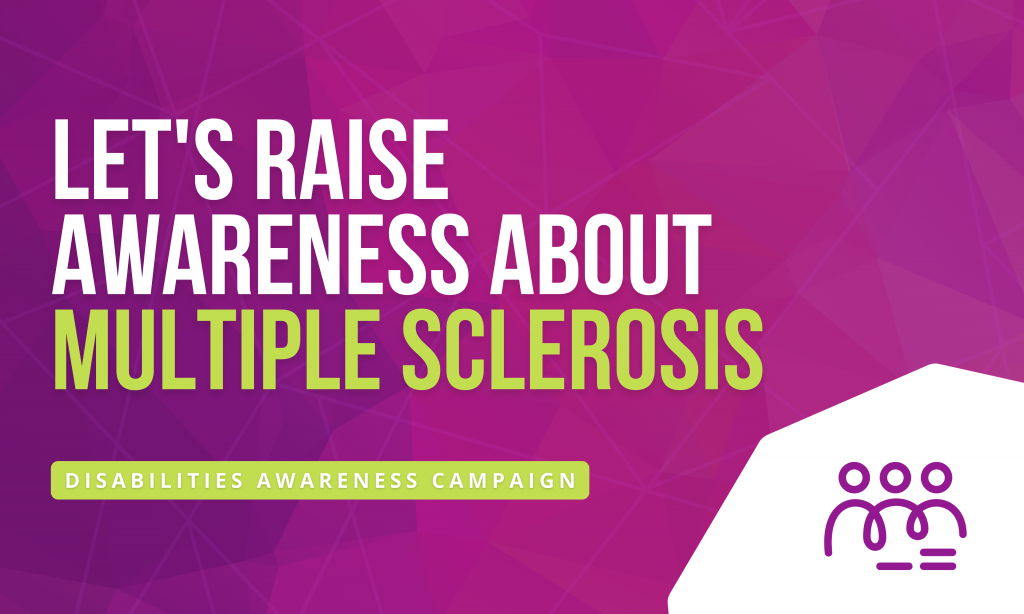 If you need to define Multiple Sclerosis (MS) as a disability, how would you simply describe it? (What is your definition for MS?)
MS can be described as a multidimensional disability affecting many aspects of our daily lives not only physical but also mental, psychological, emotional and social not that easily manageable but can surely be easier than other neurological conditions, with or without some kind of disability. Multiple sclerosis (MS) can be a very isolating disease. Losing the ability to walk has the potential to make those of us living with MS feel even more isolated. I know from personal experience that it's incredibly difficult to accept when you need to start using a mobility aid like a cane, walker, or wheelchair.
When were you diagnosed, how did you feel (or your family) and how your life has changed from that moment forward?
Actually, I had a feeling that my diagnosis would be MS judging by the symptoms and the fact that I had already started studying and working with MS patients as a physical trainer at that point, although the realization of being a person with MS initially shocked me and then my family. My parents were devastated but overcame the initial shock and strong as they are, calmly stood by me and still are of course. The way my life changed from that point forward was unpredictable, as MS is unpredictable and affected me physically more than anything.
What is important, in your opinion, for people to know about you – young people with MS?
When I was diagnosed I was an Olympic level athlete and on my journey for my academic career. My diagnosis was a really tough one and the prediction at that point in time, with limited (compared to today) scientific knowledge and medical treatment options ,was grim. Despite that I never gave up on my dreams and the goals I had set and kept pushing forward. The years to come where not easier but harder and my physical condition worsened, but I still kept moving forward. When you are young and determined as I was, you strive as long as you don't give up!
Do you think that there should be more awareness for your disability, which is also considered a neurological disability? If so, how and in which areas (professional, personal, social)?
People should be aware of all kinds of disability and reasons behind the disability, not especially for neurological derived ones and of course in every area of life. In a working environment being aware of one's neurological disability can only bring ease to the individual because the management can better assign the proper tasks the individual can handle depending on the disability. Same goes on the individuals' personal and social life. Awareness of one's problem by the people around you can only be considered a benefit.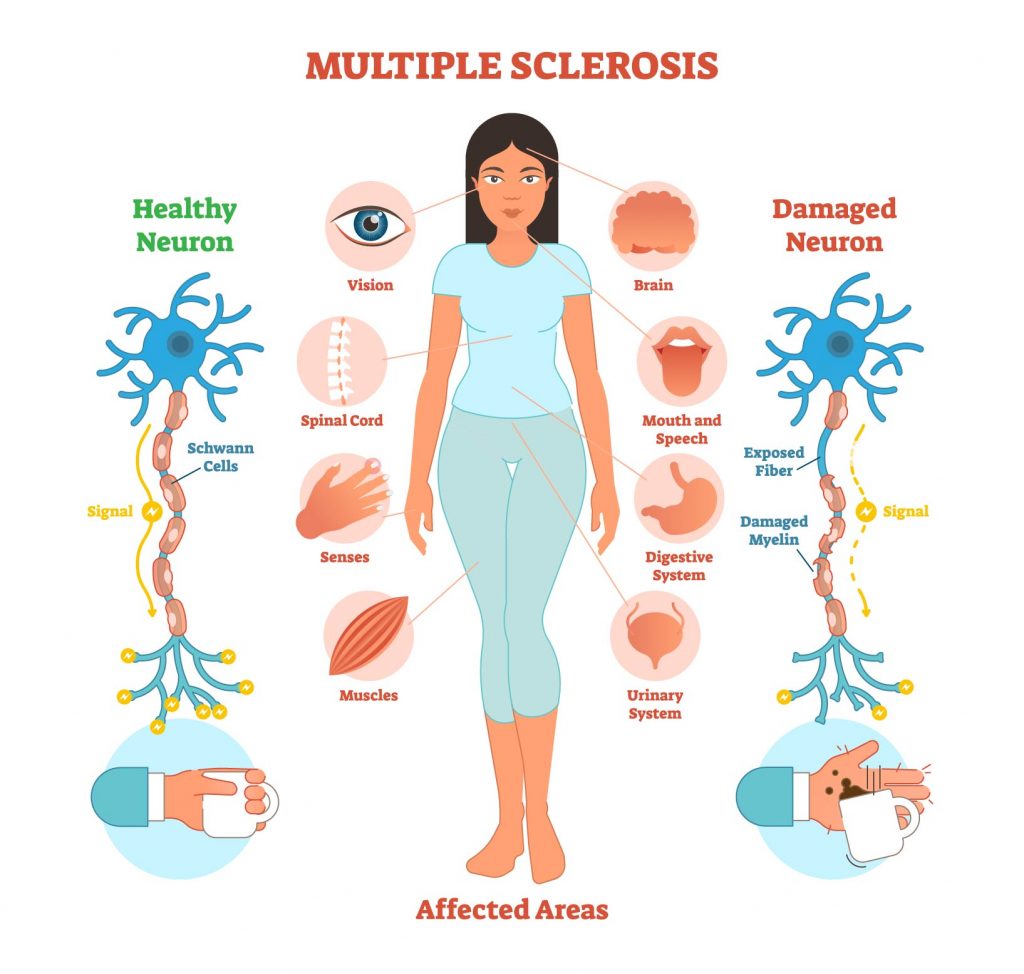 Do people around you know about your disability? As a young person do you talk openly about that (Do you prefer to tell them)? How did your disability influence your social life?
Well my disability is to an extent that I need to use an electric mobility scooter all day so its clearly visible to those around me that I have a disability but even if my physical condition was best I would still talk openly about my condition should a need arise, MS is a condition that people should be aware of and have knowledge about.
Do you feel supported and understood in your community in regard to your condition?
Truth be told I do not feel understood and supported from my community, starting from the families in the block or flats I live in, to the wider neighborhood up to the city and country I live in. In the building I currently live for example taking aside the discrimination I'm experiencing for my physical disability, there are practical issues that are not addressed. I am forced to enter the building from the garage door and then another internal door that is small and always double locked because the people in the building won't allow me to make a ramp or even have a portable to ease my access to my house. One argument after another, I'm getting bullied all the time and ultimately I am forced to juggle my way into the building and that is but a small example of the real situation that escalates to the wider community.
How does MS affect your life and everyday activities – what are the challenges that you face?
One of the main symptoms of MS is the increased fatigue a patient has, so everyday activities become 5-7 times more tiring, limiting greatly what can actually be done throughout a single day. Another factor to be taken into consideration is the temperature sensitivity a patient has, getting hot increases greatly other symptoms whereas getting cold increases spasticity and involuntary muscle movement resulting in pain, fatigue, dizziness, short sight etc even if that means 2-3 degrees. As you can imagine those are just a few yet really important things to consider daily.
Has the pandemic (Covid-19 and quarantine) affected, and is still affecting your life? If yes, in what way?
To put it in a simple answer, yes, this whole situation has affected my life greatly. The fact that gyms, fitness centers, swimming pools are closed and going out of the house by itself has become tedious has made me narrow my physical exercise options to minimum. Also the high contagiousness of the virus limited greatly the number of people I interacted with making physical therapy really impossible and both exercise and physical therapy are crucial to my well-being.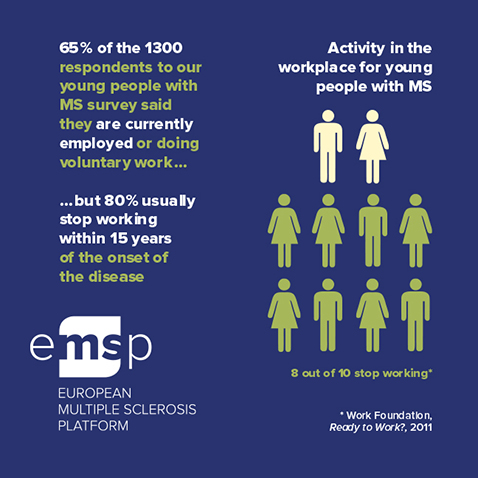 Do you believe that you and young people in general are integrated enough into the school/ work environment? Do you face any type of discrimination based on your condition at public places, school/university, workplace, sports? If yes, please share in what way.
Unfortunately in the country I live in the discrimination is existant and people with any type of "different" features are stigmatized badly, becoming more and more traumatizing to young people, starting form the early years of school. Poor education in schools, prejudice and fear is reflected upon youngsters with any form of disability forcing them to feel cast outs of society. In workplaces both people with disabilities tend to hide their special condition in order to keep their jobs, making their everyday routines even harder, or altogether avoid finding a job due to fear of rejection and poor self esteem ,not to mention managements and supervisors got to as far as firing or mistreating people with disabilities. There is some kind of better understanding in sports with many clubs having disability-adjusted sports departments but don't have as many athletes as they could due to all the reasons stated above,not to mention parents and legal guardians manipulating and exploiting all the benefits and success a person with disability might have.
Do you believe that the government of your country has a good response and strategy for the inclusion and integration of people with neurological disabilities?
Unfortunately only in the last 10 years has there been the public interest by the government and social care about people with neurological disabilities. Mostly in terms of financial benefits and a narrow range of social services. The healthcare system though is better organized and with doctors having the knowledge and the tools to work with patients, the situation looks better.
What are your hopes, fears, or expectations for the future?
My personal case regarding MS has been rough and with all odds against a "good" prediction but being a logical and realistic person makes me both fear and hope simultaneously, I fear the very real possibility that my condition will get worse and I hope that this won't happen as well because I do whatever is within by power to protect myself. I don't stand idle and wait for things to happen that's why I keep my spirit and my expectations up and try my best.
Do you have a personal philosophy that has helped you to move forward in tough times?
The most important is to never give up on your life and your life goals and keep on pressing forward. A diagnosis like MS shouldn't clip your wings but you must adapt to the new situation and the new normality. Also, you need to take care of yourself and pay more attention to details, not only to maintain high levels of energy but ultimately a good quality of life. Living in Greece and using an electric mobility scooter, one of my greatest challenge is to move freely around my neighborhood and being able to perform everyday tasks like going shopping, not only because of the non-existent road and pavement accessibility but for the stores as well. Lastly, I didn't let fear get the best of me. Without my wheelchair scooter, I never would have had the independence to live in my own home, earn my degrees, travel a lot, and marry Odysseus, the man of my dreams. We fell in love, got married in 2016, and have been living happily ever after. Odysseus has never known me to walk and wasn't scared off by my wheelchair scooter. Here's something we've talked about that's important to remember: Likewise, he sees ME, not my scooter. Scooter is just what I need to move around better and live together a quality life despite my disease.