To this date AEGEE had a huge impact on many generations of young Europeans. But what happens when these people grow up and leave AEGEE? In the online event AEGEE-Inspire, co-organized by the areas Wild East, Teddybearea and Rainbow area, members of AEGEE's alumni organization Les Anciens d'AEGEE (LA) explain how AEGEE has impacted their lives and still does today.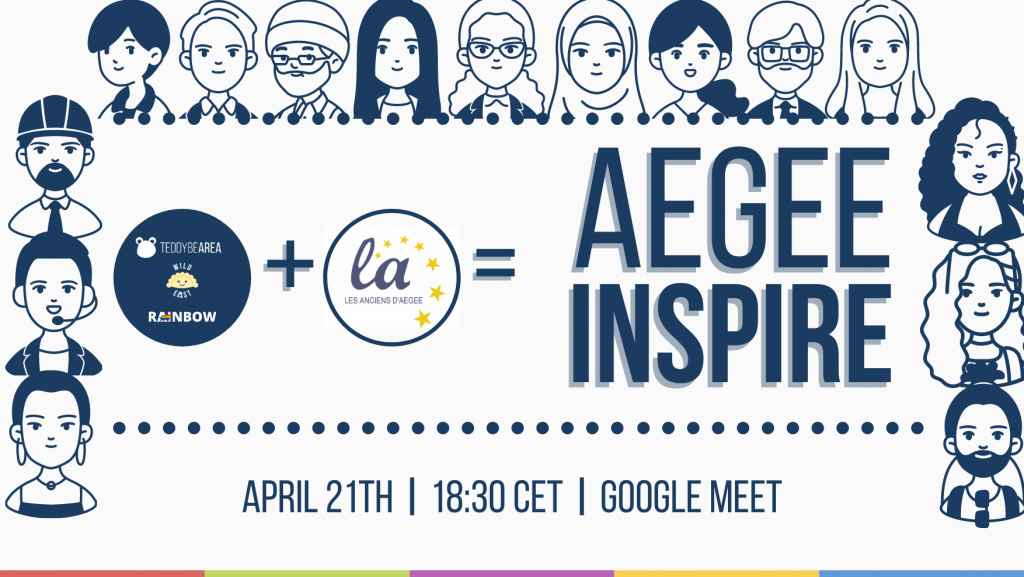 About 30 participants are eager to listen to the stories the speakers, Adil Atiser, Ana-Maria Cociorva, Alberto Alonso, Else Cerezo-Weijsenfeld and Fabian Brueggemann have to tell, moderated by LA Board member, Michael Stuber. All of them are former AEGEE-members and are now part of Les Anciens d'AEGEE. The alumni network started about 30 years ago as a group of friends. Today open to any former members of AEGEE. 400 of them joined Les Anciens so far to deliver, among others, professional support to current AEGEEans and engage in pro-European activities.
Today the speakers talk about their unforgettable AEGEE-experiences. "I don't know if I would have ever travelled without AEGEE," states Ana-Maria Cociorva. People, back home, always told her that the world was a dangerous place but her first AEGEE-event in Naples changed this view forever. She realized that she had to see different places and thus decided to move for her Master's programme to Sweden where she promptly became the president of AEGEE-Lund. "I basically owe my last 12 years to AEGEE," she says. AEGEE also changed the life of Alberto Alonso. He visited his first event in 1994 and after that became an active member. He organized summer universities, learned how to find sponsors and took part in many events. To some of them Alonso even hitchhiked. And even though he disconnected with AEGEE for many years he believes that Les Anciens is a good way to stay in touch with the organisation. "The spirit is still here," he laughs and the moderator, Michael Stuber, wholeheartedly agrees with him.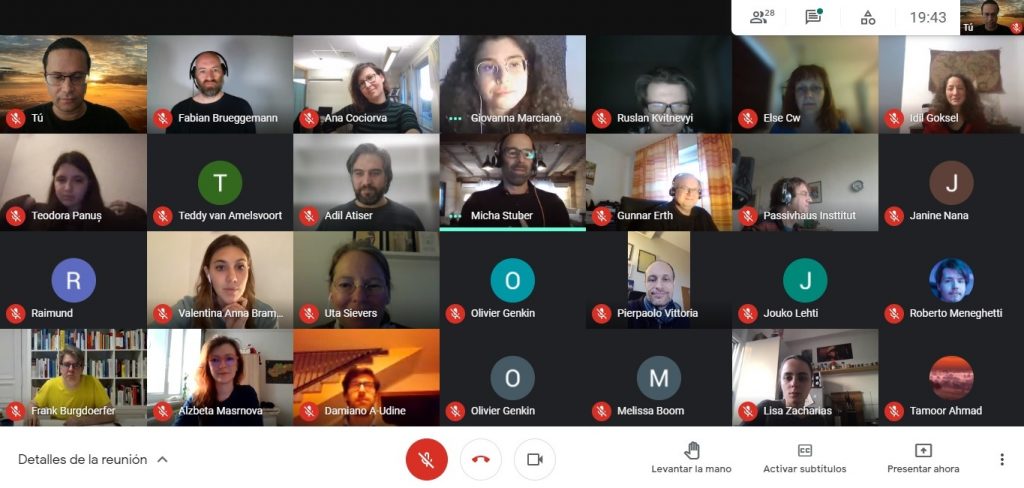 While AEGEE impacted the personal lives of Cociorva and Alonso, it also inspired Else Cerezo-Weijsenfeld's and Fabian Brueggemann's professional careers. Else became a member in 1996 and travelled with AEGEE to what was then known as Yugoslavia. After war broke out in this region she felt that immense injustice was happening and decided to become a human rights lawyer. "AEGEE gave me a more open-minded world view," she explains. Fabian Brueggemann became a member of AEGEE Münster 16 years ago where he first heard the phrase "Make AEGEE your playground". This sentence would still inspire him many years later. Today he delivers workshops using improvisation theatre and believes that is "all thanks to AEGEE".
When Adil Atiser was a new member of AEGEE Ankara in 1997 he saw the organisation as the most colourful and liberal place in the whole city where "being different was considered good". Later, he became the president of the antenna for a while and even met his future wife during a summer university in Trieste. He is sure that he couldn't have mastered many milestones in his life without AEGEE.
After listening to the stories of Les Anciens d'AEGEE, the participants had the opportunity to ask questions and start discussions. At the end of the evening one thing certainly is clear. AEGEE continues to positively impact many lives and has helped generations to better understand the world. The speakers show that even decades after leaving AEGEE the spirit never leaves.