New Year is the time of new beginnings. Following this beautiful tradition, AEGEE-Europe has decided to start the year on a new track in a new house.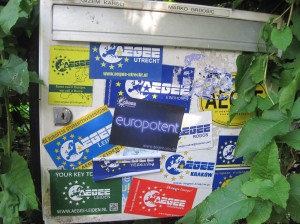 The old AEGEE office is well known for its bad condition. 15 different CDs, numerous Working Group meetings and endless AEGEEans from all over Europe have simply worn out the place. It is literally falling apart in some places, letting in the cold, letting go of the warmth and simply not meeting the requirements for living and working there. Besides, sharing one shower with eight or nine people is just one big joke. As the landlord is not willing to renovate it, after the decision accepted at Agora Budapest 2012, the CD was allowed to start looking for their new home away from home. They found it! It's located at Rue de Noyer 55, 1000, Brussels. The moving date is already set – first weekend of February!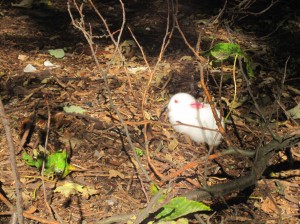 The moving plans are not set yet, but we can already give away some secrets. On the sad note, unfortunately the cute bunnies will not be moving. They will be given away to a farm where they will get to play with more of their kind. On the good note, some of the decorations will definitely be moved. The new house will have a separate room for all the stickers, so there will be no need to glue them around the post box, on doors or ceilings.
The new house is located in a very nice residential area with everything needed just minutes away, including a supermarket, a bus stop, bicycle stops,a  post office, a night shop and, of course, a kebab place. The only disappointment of some members is the absence of a pool. Quick research of the redaction has shown that there is a substantial number of houses with pools. Why the CD opted for one without will remain one of the mysteries in AEGEE history.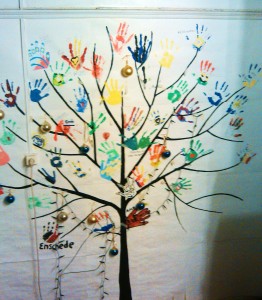 It is great though that the beautiful tree made by Alma Mozgovaja will also find a new home in the new house. The beautiful tradition set by the old CD will live on. As no pictures apart from the Google View are available, we'd like to present the new house to you in numbers: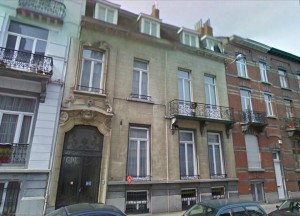 – 5 minutes away from European Commission and 10-15 minutes by foot from the European Parliament;
– 4 floors and at least twice as wide as the old house;
– 9 rooms with 2 rooms given for sub-rent to AEGEEans;
– 2 big bathrooms and 3 toilets;
– 100% clarity with the new landlord as to what AEGEE is and what the house will be used for;
– 1 new set of rules as to how the keep the house looking good.
Written by Olga Volovyk, AEGEE-Kyiv