I'll never forget the view of the port of Vigo outside the train's window. It was simply beautiful with the sea, the morning light. I had just woken up in that instant to this palette of amazing colours. But my story began before that moment, more or less one month before… [This article is sponsored by Interrail]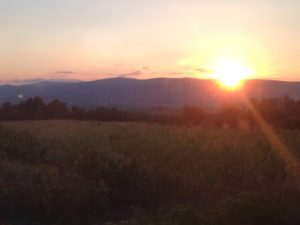 When AEGEE gave me this amazing opportunity to travel with an Interrail ticket, I was so excited for this great experience. After ten months working hard on the Summer University Project I had the possibility to see its the local management with my own eyes.
My Summer University Coordination Team (SUCT) trip was taking shape slowly, mostly thanks to Interrail.
At the start of my trip, the procedure was not so clear in my head, even after the arrival of the Interrail ticket. Do I need reservations, which trains should I take, by which train companies, will it all be possible, or impossible?!
I felt so stupid and, because I'm not so good at making decisions, I chose my trip very late. I made my reservations on time, but too late for them to be shipped. There was however the possibility to write down the address of some hostel and have them sent there, so I decided to put down the address of the hostel in Madrid, the city where my Interrail trip would begin.
With one fewer task and with one additional concern, I said "Goodbye Italy" and flew to Spain.
When I arrived in Madrid, it was great to understand that the procedure to buy a ticket was not difficult. I bought my ticket to Alicante in two minutes; I was so happy that day!
But after two days in Madrid, I was becoming anxious and nervous because my reservations had not arrived on time at the hostel, so the only solution was to call the mailing company for an explanation of what went wrong.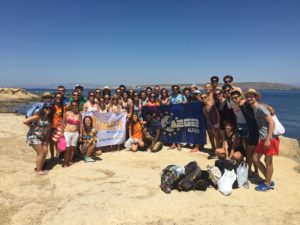 The final answer was: the tickets were somewhere near the airport of Madrid, and with the help of a Spanish friend we went to pick them up. The problem turned out to be a case of "Destinatario desconocido", or 'unknown recipient'. Today, I still wonder why this was such a problem, but, in the meantime my mission was accomplished, and I could finally start my Interrail trip!
Another fantastic discovery was that with Interrail tickets many doors open.
The partner company of Interrail in Spain is Renfe, and for certain trains you do not have to pay for tickets: I cannot deny that I felt privileged a couple of times.
After Madrid, my second 'Spanish step' was Alicante. I have been in Spain more than once before, but I really did not know how trains and train stations are organised: passport controls before reaching the train etc. Yep, I am Italian and, for me such great organisation was wonderful. In Italy, it is a mess and I usually am ready for the worst, like waiting an hour-and-a-half for a simple regional train. I slept three comfortable hours on the train and before I knew it I reached hot and sunny Alicante.
I spent three amazing days in Alicante with beautiful people and the organisers of a great event. I have really good memories of my stay there, plus a bracelet! Yep, a bracelet! Because, more or less at the beginning of this amazing SUCT trip, I decided to buy a bracelet in every place I would visit. This way I would have an unusual souvenir at the end of my adventure.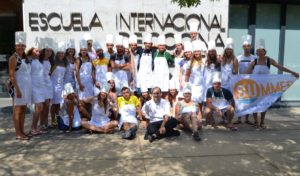 And agan I was at the train station in Alicante.  Another train, another group to meet. Destination: Valladolid.
I went there some years ago, but this time, I found a great city, full of amazing buildings and new people to know. But my most memorable event from this part of my trip was when I arrived at the train station in Valladolid and I needed to take the next train to Vigo. It was during the night. I was a bit scared, alone, and not in my native country. I spent some hours at an empty station, until the train arrived.
Near my seat there was a woman of about fifty years old and, in front of me, an old man. The woman started to talk to me about the train timetable, delays, a new connection, and, only at the end of the conversation, she understood that I was not Spanish. I was so proud of the Spanish I knew and that I managed to make a good impression on her! When I said that my destination was Porto, instead of Vigo, she told the old man that I would help him to find his train. The man started to talk in a strange language: a mix of Catalan, Portuguese, Spanish and French… I really didn't understand him! The woman confessed to me that it was also hard for her to understand his strange language, which struck me as funny. In the beginning, I was so scared to travel during the night alone, and in the end I felt very comfortable there and I fell asleep.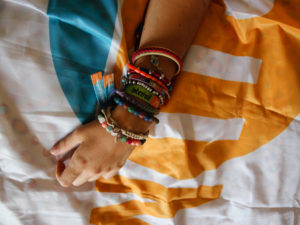 I woke up in Vigo. The train to Porto would leave in ten minutes, and I needed a ticket. I told the man and his family to hurry up and I ran to the ticket office. In one minute, I had my ticket and, some instants later, I was on the train with the man, his strange language, and his family.
The sun was rising over the port of Vigo, and that image will be forever in my eyes.
I am currently in my room, remembering this amazing adventure, which, to me, was momentous. I grew up during this experience. Travelling is seriously the best way to improve yourself, to face your fears and concerns. "No one realises how beautiful it is to travel until he comes home and rests his head on his old, familiar pillow" (Lin Yutang).
This is a three part article; for part one, click here, and, for part two, click here.
Written by Carolina Alfano, Summer University Coordination Team