It is already that magical season of the year! No, we are not talking about Spring and the rebirth of nature. Of course we are talking about the RTC season. RTCs (Regional Training Courses) are meetings among members and their aim (according to what is written on the AEGEE Europe member's portal) is to prepare them to take responsibilities in board positions. We have asked for some opinions of the organisers of three RTCs all over Europe from the antennae of AEGEE-Lviv, AEGEE-Touluse, AEGEE-Pisa and AEGEE-Firenze.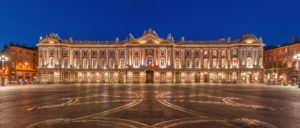 All the hosts are very excited and for them this is a great opportunity to grow as antennae. AEGEE-Toulouse told us that "this RTC is one of the only events that will take place in France this year, it happens before important elections for us, so it is a great occasion to discuss the importance of Europe in French people's life. We have 15 participants, our members will host them to allow the fee not to be too huge (because hostels are incredibly expensive in Toulouse). We really want to make this RTC unforgettable: we willl be chasing a treasure during our visit of Toulouse. The sessions will be, among others, about how to organise local events such as the European Student Festival of AEGEE-Toulouse, and about EVS!".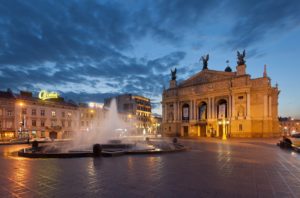 In addition, AEGEE-Lviv said RTCs are also an opportunity to create strong relationships between antennae from different countries that are part of the same Network. "Since we have become one network with Polish antennae, we planned to organise a regional event. By evaluating the abilities of our antennae we decided that an RTC would be the best option. Together with the other locals, we decided that the HR topic would be the most interesting for everyone. Due to a lack of applications, however, we decided that we would organise an LTC for our members and invite foreigners to it. We will make typical LTC sessions, but HR will still be a leading topic." 

RTCs are also an amazing way to became closer to another antenna. For instance, AEGEE-Firenze and AEGEE-Pisa have decided to organise an RTC together. "We decided to apply for hosting an RTC because both the boards of AEGEE-Pisa and AEGEE-Firenze knew that the new members needed an opportunity to learn more about AEGEE, the possibility to join the board, organise international events and the overall structure of the association." They also gave us some spoilers about their programme: "We will start with a double session about the structure of AEGEE: one for the newbies, one for more advanced members. Then we will talk about the organisation of European events, teamwork and conflict resolution. The next session will be about managing a local: recruiting, fundraising, how to organise thematic activities and management of a local in general.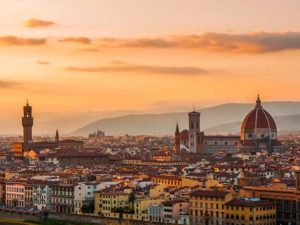 The "European events organisation" workshop will be held by AEGEE-Pisa founder, honorary member of AEGEE-Firenze and current member of Les Anciens Paolo Santoni: "This is going to be a huge opportunity for all the participants. But let's talk about the serious stuff: the programme will be filled with the Regional Night (which, with all the nationalities of the participants, will actually be a real EN) and we are organising games and party also for the second night".
Written by Paola Letizia Murru, AEGEE-Cagliari